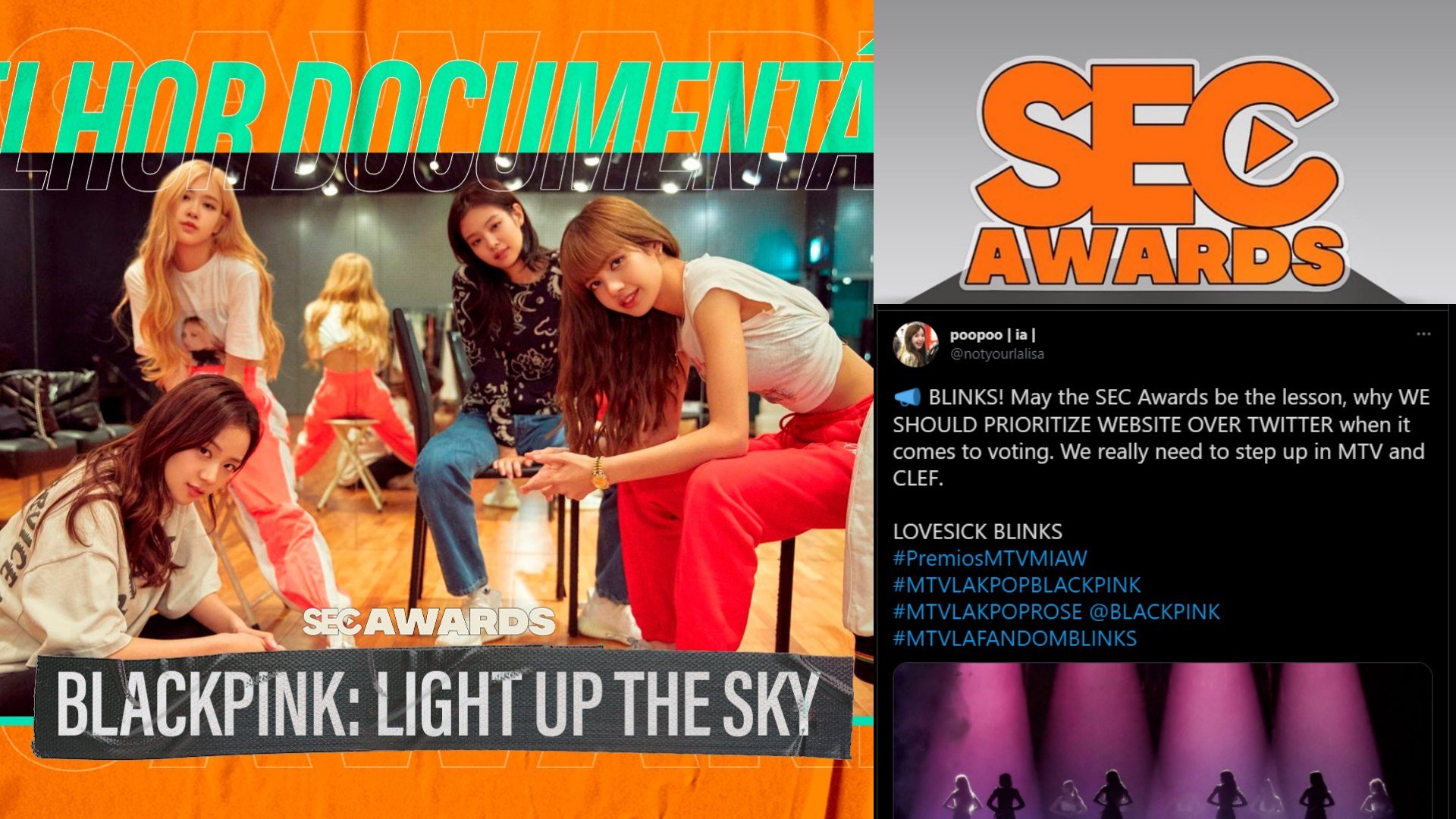 Photo credit: Sec Awards/Twitter, SEC Awards/Instagram, notyourLaLisa/Twitter
Bow down to these K-POP queens! Blinks, your hard work in voting for your favorite girl group at SEC Awards has finally paid off dahil nasa BlackPink na ang korona!
READ: Blackpink nabs 4 nominations at the SEC Awards in Brazil - TrueID
The pop culture award-giving body in Brazil dubbed the South Korean girl group as the "Best Documentary" for their smash hit Netflix docu-film Light Up the Sky.
ICYDK: Light Up the Sky is a 2020 documentary film made by Caroline Suh, following Blackpink's journey to stardom.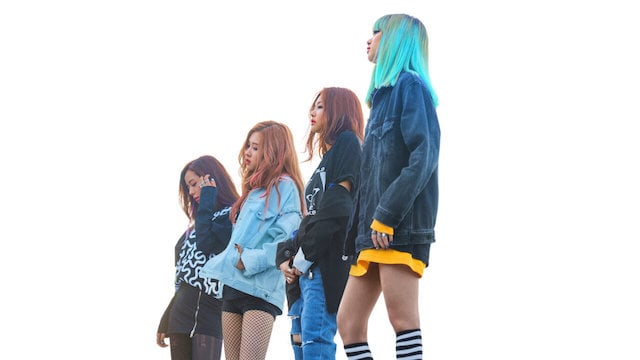 Photo credit: Netflix/Website
To show their unwavering support, Blinks celebrated the success of the Netflix docu-film and greeted their idols on Twitter.

Photo credit: Globalpinks/Twitter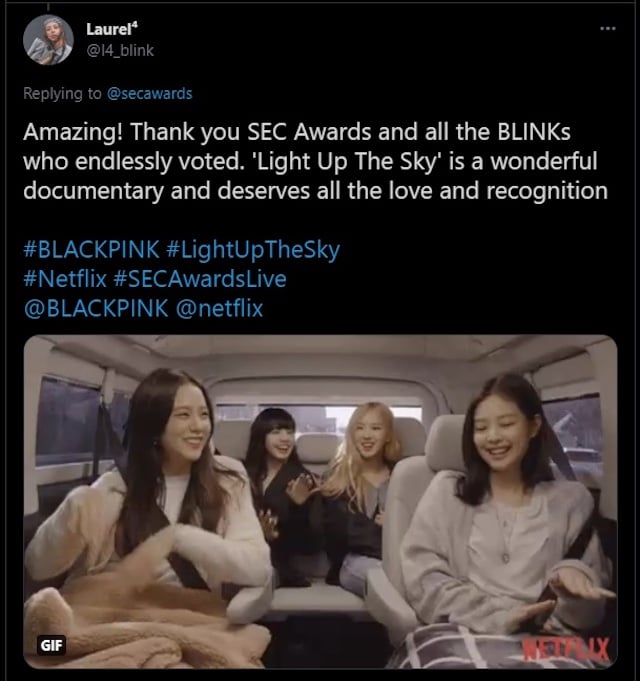 Photo credit: l4_blink/Twitter
Photo credit: lesblinot4/Twitter
Look at those beautiful and talented Queens on the screen! Huhu! They made us proud once again!
Meanwhile, some Blinks felt disappointed for not giving their best in supporting and voting for their favorite KPOP group and just by winning one award from all the four nominations that the BlackPink received in SEC Awards.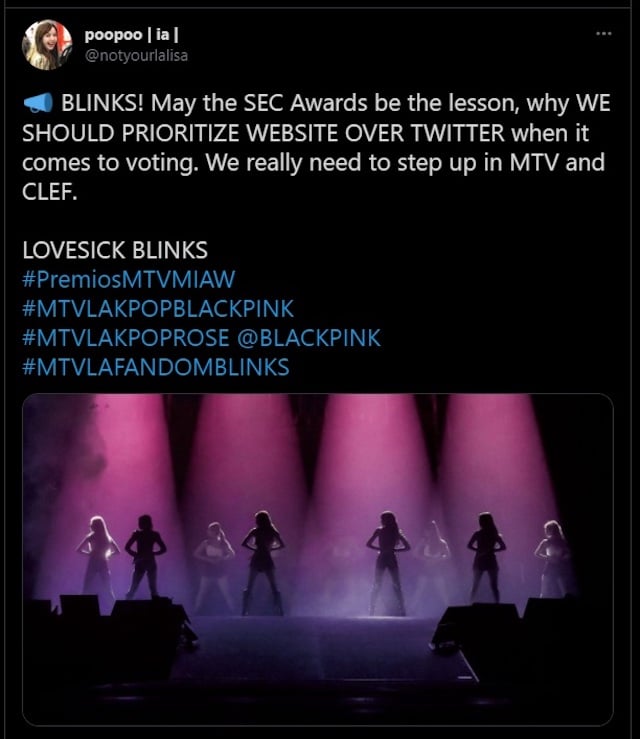 Photo credit: notyourlalisa/Twitter
Kaya Blinks, alam niyo na ha? Babawi tayo next year!
Kung documentary pa lang panalo na, eh what more pa ang pinakainaabangan nating BlackPink the Movie?
As we earlier reported, to celebrate their 5th Anniversary called the 4+1 Project, the K-POP phenomenon will screen Blackpink The Movie in more than 100 countries this coming August.
READ: Coming soon: 'BLACKPINK THE MOVIE' in your area - TrueID
Once again, congrats BlackPink and Blinks!
Anong favorite mong scene sa Light Up the Sky?