There are more reasons than just one to love about 2 Good 2 Be True, each showing why this breezy and tender rom-com on primetime is beyond ordinary.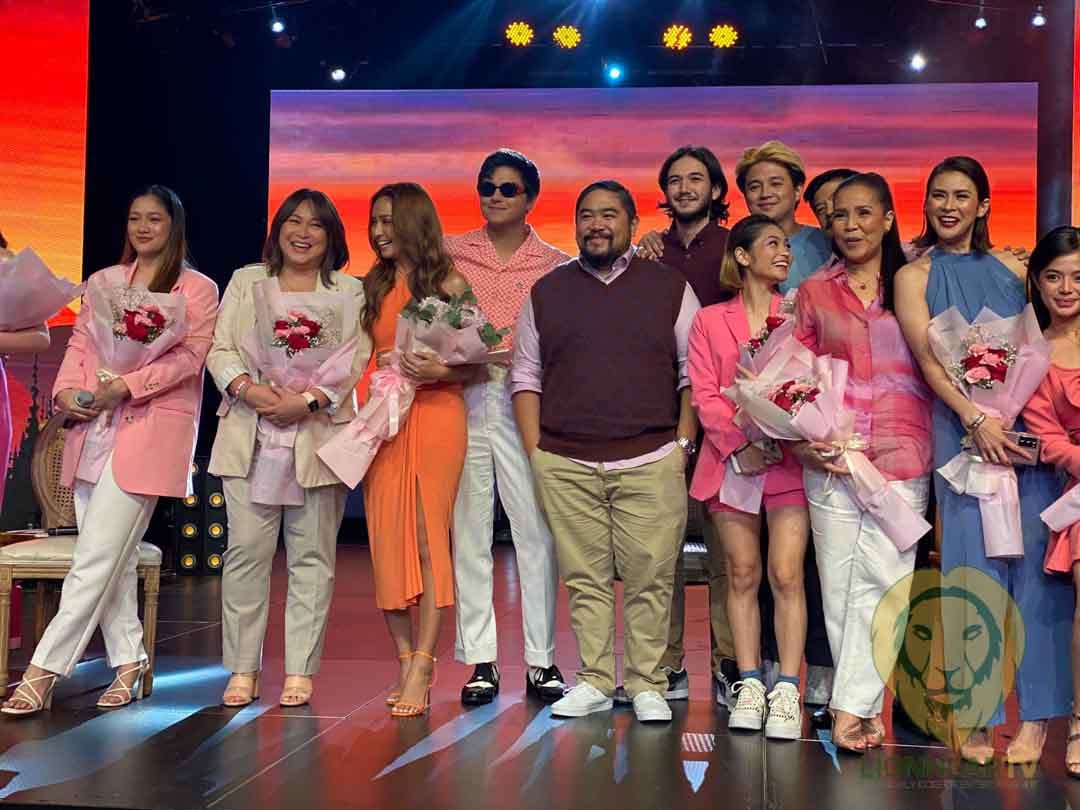 Okay, granted KathNiel alone, is more than enough to warrant this primetime series a watch, but there are more reasons other than the reel-to-real couple's breathtaking chemistry, why 2 Good 2 Be True is not your usual Pinoy rom-com.
KathNiel's 'to die for' chemistry. The fact that we had to list first, speaks volumes of Kathryn and Daniel's irresistible charm as a pair, and how their tandem alone, is enough to convince you that it is a must-watch drama. Four months into the series, Ali and Eloy, the characters they play, have proven to be the television pair to die for, and that's all thanks to KathNiel's unbelievably breathtaking chemistry.
Ali and Pat's sisterly love. One of the most fascinating relationships in 2 Good 2 Be True, is undoubtedly that one shared by siblings, Pat and Ali, played by young actress, Bianca de Vera, and movie queen, Kathryn Bernardo, respectively. The bond between these two souls is simply contagious and heartwarming.
Eloy's love for his father. Ever since the series started in May, Eloy's love for his father, Fred (played by '90s heartthrob, Romnick Sarmenta) is in full display. Not only did he does everything to get his father out of prison, but he also went the extra mile, to prove Hugo Agcaoili (Ronaldo Valdez) a.k.a. Lolo Sir, is the one responsible for the death of his mother, and also Fred's imprisonment. Although, of course, we now knew that that pursuit ended not as Eloy expected, as it only revealed to him that Lolo is his real grandfather.
Ali and Lolo Sir's heartwarming employer-employee relationship. Who said only romantic relationships can send you to a 'kilig' frenzy? By now, Ali's beautiful and inspiring relationship with her 'Lolo Sir' or Hugo, has proven that assumption wrong. The employer-employee relationship the two share is both lovely and uplifting.
Hugo's sad but inspiring journey. Perhaps, one of the best choices that this series explored, in terms of storytelling, is its usage of flashbacks, to showcase every character's journey. That choice worked well for Lolo Hugo, whose younger version was played by the talented actor Dominic Ochoa. We simply can not help but empathize with his heartbreaking journey to success, as it also detached him from his beloved and only daughter Hanna (both played by Ina Raymundo and Michelle Vito).
Rafael and Margie's lighthearted romance. Aside from Eloy and Ali's 'kilig-to-the-bones' love story, viewers are also get treated to the light and heartfelt, and sometimes the funny relationship of Capt. Rafael Rosales (Cris Villanueva) and Margie Fajardo (Gelli de Belen)–Ali and Pat's mom. We fall in love with Cap's patience and lovely gestures in courting Margie, while we also identify with Margie's hesitancy to dive completely into love. Be that as it may, the latest developments in their relationship, are no doubt satisfying.
Tox and Red's brewing, unexpected romance. First started as a one-sided romance with Red (Yves Flores), being the giver of unrequited love, the brewing romance between these two unlikely characters seemed all-geared up to making viewers fall in love, the same way Cap and Margie did.
Team Eloy's one-for-all and all-for-one friendship. Comprised of Tox (Gillian Vicencio), Red, Ays (Matt Evans), and Eloy himself, this team has all the makings of a friendship designed to withstand the test of time. The unique bond among these friends–is unbelievably strong that even the scheming Helena (Gloria Diaz), Eloy's grandmother for that matter, won't stand a chance of breaking it. I mean, let's hope that it is the case.
Lola Heart's unconditional love toward Fred and Eloy. Having only Fred and Eloy in her life as relatives, one might argue that such is the only reason why Lola Heart (Irma Idlawan) feels very protective of the two. While that may be partly true–Lola Heart's many efforts pulled off to prove her love to Fred and Eloy seem enough to believe she will do everything to protect them, whatever it takes.