Today, internationally acclaimed, multi-platinum selling, GRAMMY® nominated artist Tove Lo releases her highly anticipated fifth-studio album DIRT FEMME.
Paired with each album track is a visual "scene," each one depicting Tove as a different character representing each song.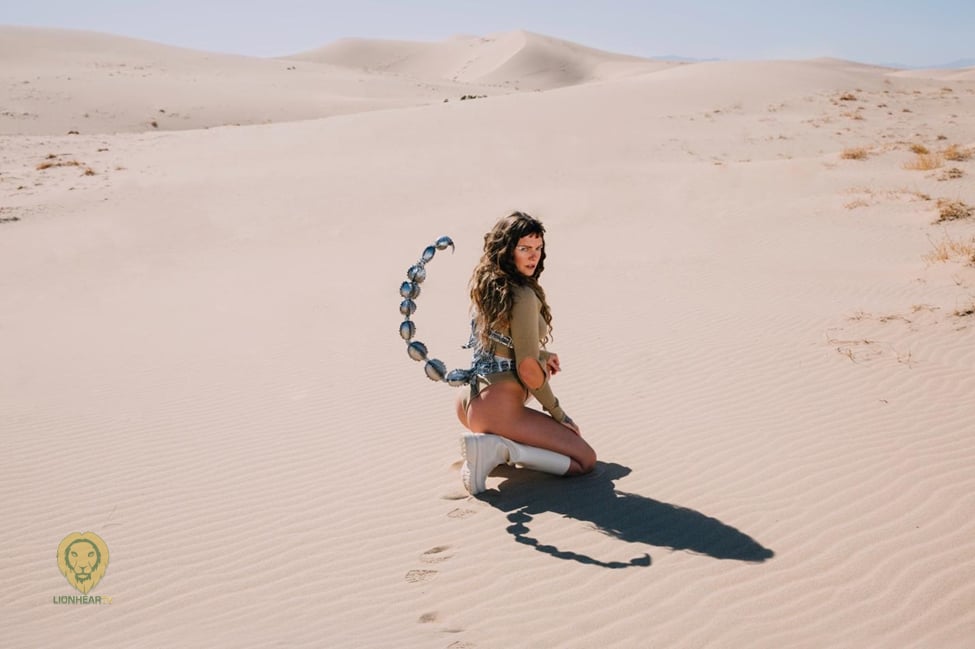 Featuring some of the hottest tracks of the year "No One Dies From Love", "2 Die 4", and "True Romance", as well as her latest single "Grapefruit", DIRT FEMME is Tove's most confessional album to date, disguising deeply raw confessions, emotions, memories and experiences into irresistible dance-floor filling gems. A gift only very few artists can do well.
A perfect example is her latest and most confessional single to date; 'Grapefruit.' Tove bravely digs into a teenage struggle highlighted with blunt lyrical recollections of "counting calories." "Growing up, I struggled with an eating disorder," she sighs. "However, I finally got to a place of loving my body. When I got on stage, I'd wear little clothes and flash. To me, it felt like a victory every time I felt good about myself. I did this movie in Sweden, and they asked me to lose eight pounds in two weeks. They gave me a strict diet, and it was fine. Out of nowhere, these memories popped into my head. I hadn't thought of these experiences in so long. I was back where I never wanted to be again, but I needed to put it on paper right then. I was ready for it."
Watch the Lisette Donkersloot-directed official music video:
*Trigger Warning* In a statement, Tove released alongside the video, she reveals "I've tried to write this song for over 10 years. I know I haven't talked about it a lot in interviews, or even in my music, which is my most honest place. I guess I had to find the right way to share the feelings and the vicious circle of behavior I was stuck in. I've been free from my eating disorder and my body issues for a very long time but they did take up too many of my teenage years. I'm not sure why I wrote this song now. Maybe the 2 years of stillness brought back memories, maybe I needed all this time I've been free from it to be able to look back without feeling pain. One of the many feelings I remember is needing to crawl out of my own skin. I felt so trapped in a body I hated. It was honestly really hard putting myself back in that headspace, but it was necessary for me. I'm going to let the song speak for itself now."
Speaking about her work on the music video for 'Grapefruit,' director Lisette Donkersloot adds "The idea for the video came solely from listening to the lyrics and Tove's voice and her emotion in it that really spoke to me. The lyrics really gave me an inside into Tove's mind at a certain point in her life and for the video I wanted to actually do the same: Literally crawl inside her mind. That's how I came up with the Inner room of self-destruction as I like to call it. This skin room – a magnified and unrealistic reflection of her own body – in which 'Inner Tove' is controlled by her outer self where not only she, but the actual room gets physically hurt, bruised and scratched by the impacts of her movements, ultimately her thoughts…The process from beginning to end felt so organic and creatively aligned on pretty much each front which was a really great and fun experience for me."
Tove Lo has always spoken her mind, and it's why she's left an ever-expanding imprint on pop. The Sweden-born and Los Angeles-based singer, songwriter, and artist made waves worldwide with her platinum-certified 2014 full-length debut, Queen of the Clouds, uplifted by the quintuple-platinum "Habits (Stay High)" and double-platinum "Talking Body." Except this time, for the first time, in DIRT FEMME, Tove Lo embraces every side of her own femininity. "When I was coming up, I would lean into my masculine traits, because it's how I thought I would fit into every room of the boys' club," she admits. "However, that has shifted. The feminine traits of all people, not just women, are celebrated. And I have my own definition of feminine now," she leaves off. "Honesty will wake emotion, so I love keeping the filters off. When you listen to DIRT FEMME, I hope it makes you feel like dancing naked in the street and crying at the same time," she laughs. "That's how it felt for me to write this. It's every side of my femininity."
During the Global Pandemic, Tove turned inward. By the time 2021 rolled around, she hit a fresh, yet familiar creative stride. "I hadn't played a show in two years, so I was back to writing in my bedroom," she admits. "I treated it as my journal. That's how I started out as a kid. You supposedly have your whole life to write your first album. Then, you get six months on your second and your third. With this one, there was enough time to deeply explore—similar to my first record. That was really special."
Already, this 12-track body of work has amassed more than 170 million global streams to date and comes with the news of a 2023 North American headlining tour on the horizon. Starting February 6, and with Slayyyter supporting all shows, Tove Lo and her band will bring DIRT FEMME to 17 cities across North America, including stops in Nashville, Philadelphia, New York, Chicago, Denver, Seattle, Vancouver, Los Angeles and more. She then makes her way down to South America for a string of Festival performances, including Lollapalooza Argentina, Lollapalooza Chile, Lollapalooza Brasil and Festival Estereo Picnic in Bogotá, Colombia. For tickets and more information, go to www.tove-lo.com
'DIRT FEMME' TRACKLISTING:
No One Dies From Love
Suburbia
2 Die 4
True Romance
Grapefruit
Cute & Cruel (feat. First Aid Kit)
Call on Me (with SG Lewis)
Attention Whore (feat. Channel Tres)
Pineapple Slice (with SG Lewis)
I'm to Blame
Kick In The Head
How Long