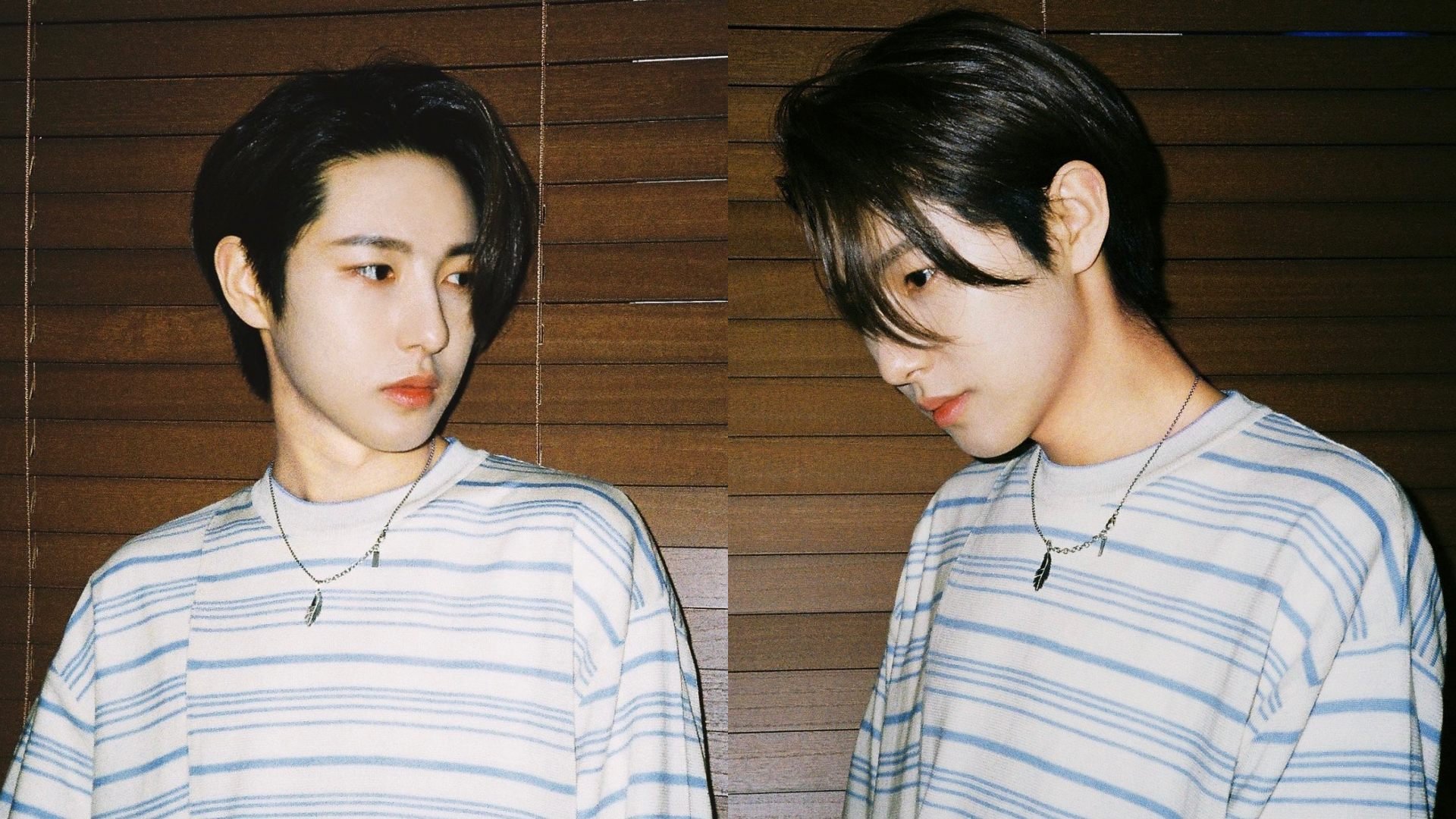 Photo credit: NCT Twitter page
NCT Dream and NCT U's main vocalist and lead dancer turns 21 years old. We can't believe Renjun is well into his 20's since we see him as an eternal maknae along with the rest of the Dream sub-unit. Dreamies were quick to greet him on his cake day with the hashtag #OurUniverseRenjun as seen here.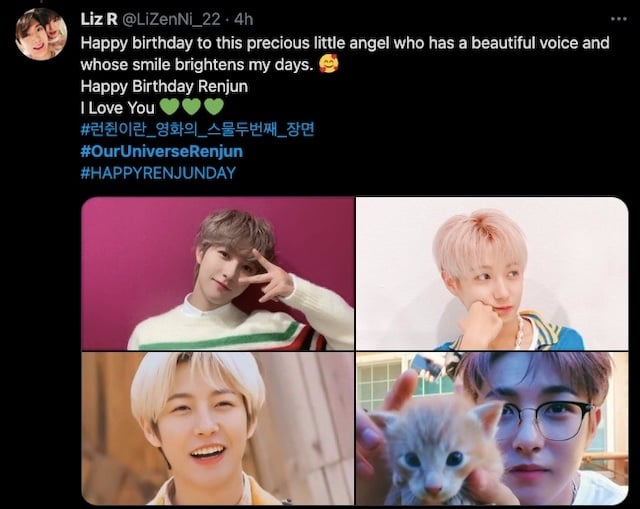 Photo credit: LiZenNi_22 Twitter page
There were a lot of dedication posts and even more declarations of love for the singer. (Shoot your shot!)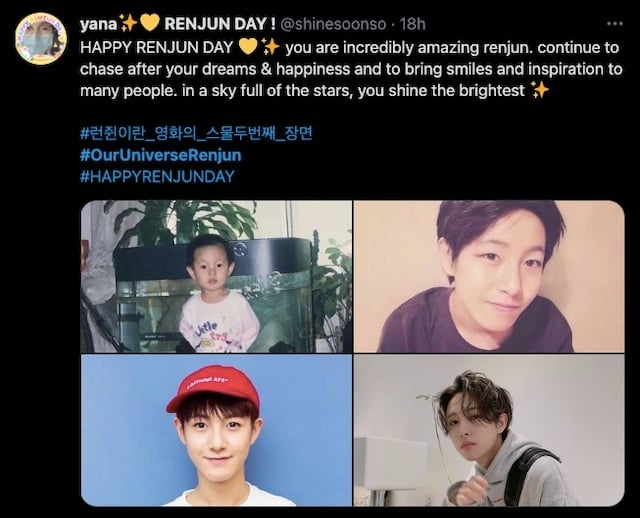 Photo credit: shinesoonso Twitter page
If you're a Renjun stan perhaps simply posting isn't enough. Why not start binging on more Renjun goodness? Check out the recent slice-of-life group videos below. In the first video, Renjun and the other members try their best to act formal at a fancy dinner. However, nobody can keep it up for long and everything devolves into the usual band antics. Bonus: Renjun is wearing glasses in this video!
In this Dream Lab segment, NCT Dream plays the social deduction game Mafia, A.K.A. Among Us but offline. While most people who play this game will look for the suspect, the boys are more focused on smoking out the cop. Renjun gets so serious about playing to the point that he becomes scarier than the actual Mafia. Check it out!
Happy birthday, Renjun! May all your dreams (get it?) come true! Here's to more years of adventures with the band!