We've expressed our love for Running Man in many ways. We have given you a crash course on the show, shared the wackiest challenges, and highlighted some really choice moments from the series. Aside from all these great aspects of the show, we've got to admit that the attractive guest list definitely helps boost its popularity. Where else can you see your K-POP or K-Drama crush stumble around obstacles with a huge grin on their flawless face? And now you can ogle at all the eyecandy 24/7 when you watch Running Man for free on TrueID! If you still need solid proof of beauty then we'll provide the evidence below.
Zico (rapper), Ong Seong-woo (Produce 101), Lee Do-hyun (Hotel del Luna), and Seo Ji-hoon (My First Love)
That main image above is a very special episode featuring some of the most handsome young men in K-showbiz. Dubbed the "handsome Avengers" in the show, these gentlemen make every activity look like a fashion editorial. There's even a funny scene where Running Man castmate Se Chan attempts to join them with hilarious results. If you want to enjoy the oppa visual buffet then you can watch the Idol VS Running Man: Center Style episode.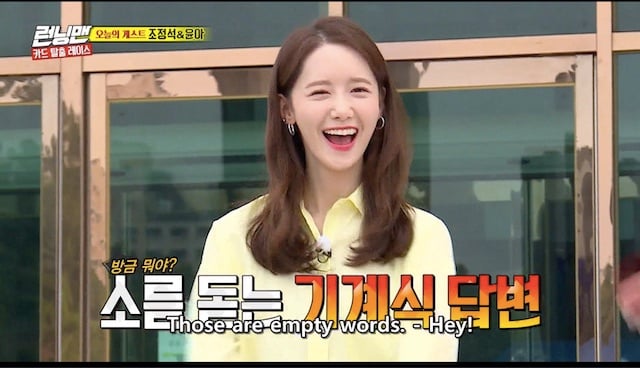 Yoona (Girls' Generation/SNSD)
Yoona can't seem to shake off her idol training because as the MCs have joked, she still answers and reacts in a very cute manner. And even during a high-tension challenge where they're frantically rushing for the exit, the actress remains poised and proper. If you want to see more of Yoona's aegyo antics then check out the Card Escape Race episode.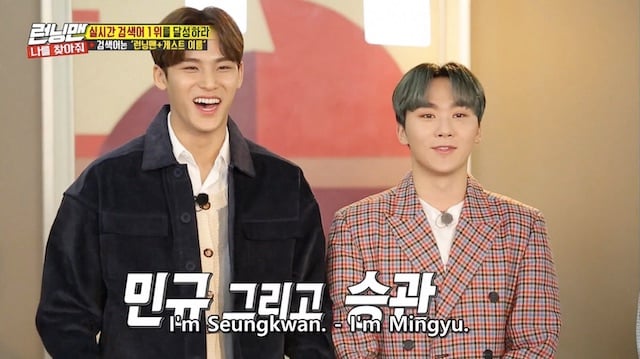 Mingyu and Seungkwan (SEVENTEEN)
Watch as Seungkwan shows off his impersonation skills as he mimics the vocals of veteran ballad singer Lee So-Ra. Then squeal as Mingyu shyly looks around the studio to figure out which camera to face as they prepare to perform their hit track, "Home." If you want to see them deal with the actual challenge then check out the Please Find Me episode.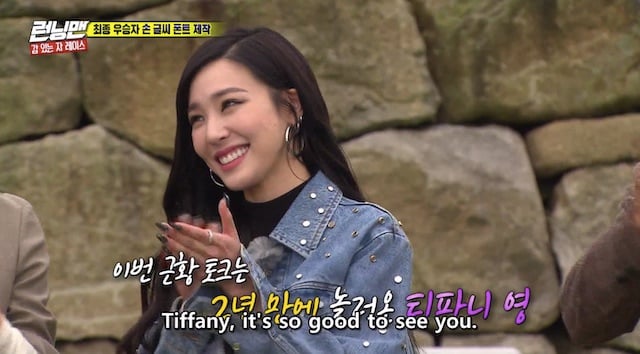 It's nice to see Tiffany back at Running Man with her trademark "eye smile." The former Girls' Generation member gave off super chill vibes and was ready for anything thrown her way. Fany was more than G to belt out PSY's "Gangnam Style" while looking adorbs wearing an oversized team sweater. If you want to watch Tiffany's song-and-dance number, check out the Secret Code: Autumn Attacks episode.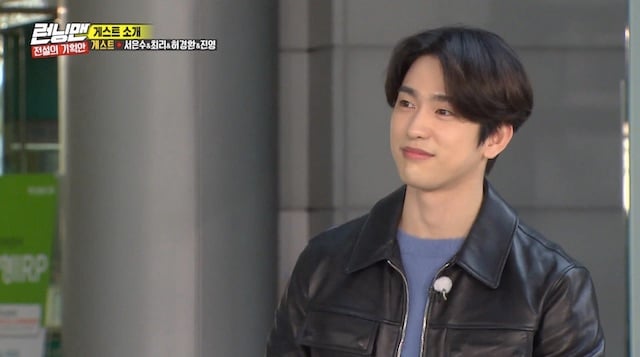 Jinyoung (GOT7)
While waiting for Jinyoung's upcoming projects under his new agency, ahgases can tide themselves over by watching his appearance on the urban variety show. And if you ever feel flustered by the mere presence of Jinyoung then you will relate hard to So Min as she quietly gushes over the idol. And the GOT7 member gives the MC more reason to fangirl by reciting a three-line poem dedicated to her, complete with an arm touch. (Ayiii!) If you want to live vicariously through MC So Min then watch the Broadcasting Station Ghost Story: The Legendary [Proposal] episode.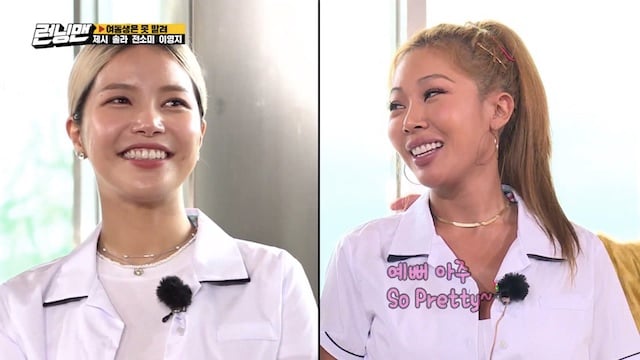 Solar (MAMAMOO) and Jessi (Korean-American rapper and songwriter)
Solar and Jessi both exude queen energy so having them interact with each other is making us live a long life. Although they're on opposing teams, they share cute conversations such as the one above where Jessi cheekily compliments Solar while the latter reacts with a sheepish grin. If you also ship the Solar x Jessi friendship hard, then check out the Find My Family Race: Little Sister Can't Be Stopped episode.
Who's your bias? If you need a little inspiration or a new crush, then start binge-watching the episodes above!