Squid Game star Jung Ho-yeon sat down with the press and discussed how it feels to be supported by the Filipinos after the global success of the Korean series Squid Game.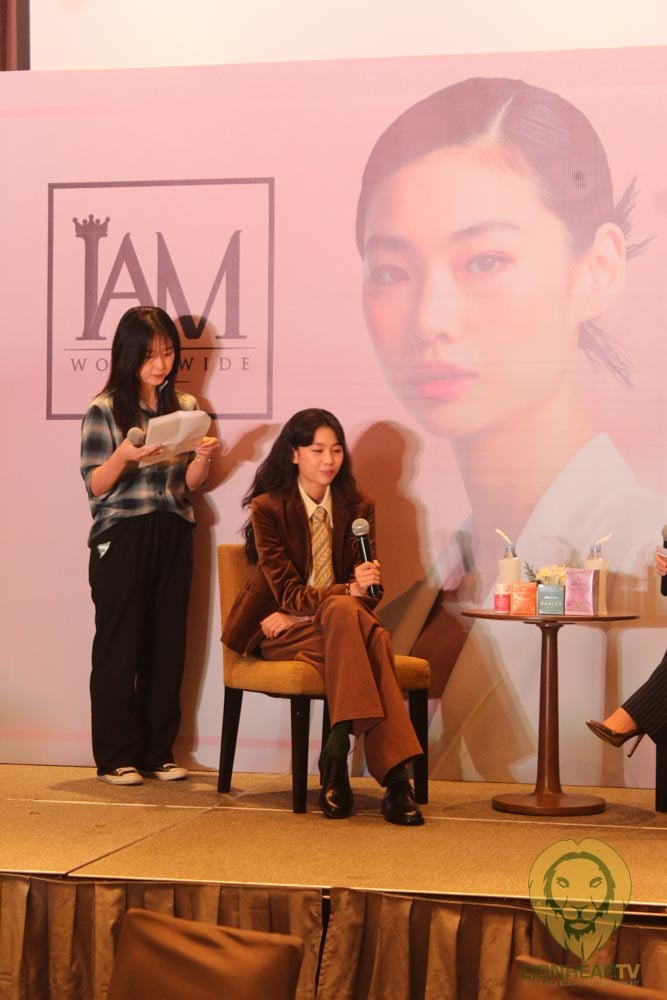 "I was honored by the support. I noticed that of my followers, Filipino fans ranked number 2. I always thought, 'I would like to go to the Philippines and meet my fans." she said.
The Korean model-actress is in the Philippines to hold a fan meeting after she was tapped as the newest brand ambassador of IAM Worldwide, a Filipino-owned company. 
Ho-yeon also shared the similarities between the Squid Game character Sae-byeok to her personally.
According to the translated answer, she and Sae-byeok are the same because they went to a country where they did not grow up just to earn money.
The Squid Game star also thanked her IAM Worldwide family for treating her well with delicious Filipino food. She said she enjoys being here and she's gonna come back in the future.
In 2021, Ho-yeon rose to fame after she starred in Netflix's most-watched show, which was at the time–Squid Game.
She earned acting recognitions because of her character Sae-byeok. She received an Emmy nomination and a SAG Awards win.