At the media conference for Flower of Evil Finale with the press, including LionhearTV, on October 4, Kapamilya actor Piolo Pascual hinted at future projects with Dreamscape Entertainment.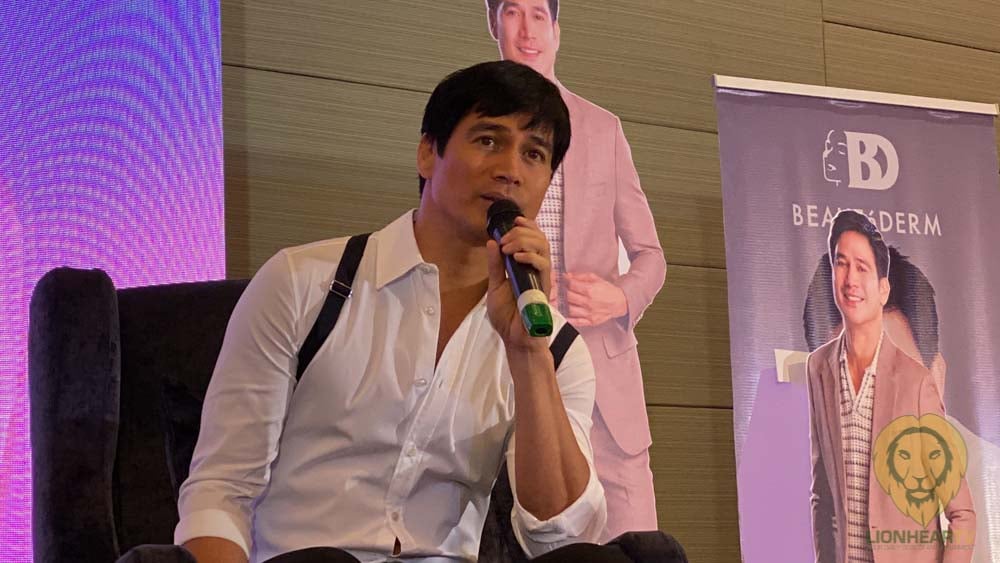 Pascual confirmed that there had been talks with Dreamscape for a project in 2023.
"Yes, I was talking to Tito Deo a while ago, and 2023, we are going to look for another material. Another first, hopefully, not the last."
Aside from future projects, Pascual also recounted the challenges he faced portraying his role in the Philippine adaptation of Flower of Evil.
"More on the demand of the character– it was 'really hard' for me not to lose or go beyond the parameters of my 'character.' Because there were instances where I would cry, and I couldn't stop myself because I had too many emotions, but it was supposed to be emotionless. 
"So there were scenes/ that we had to cut and do again. Because I was giving too much– and the 'scene' was asking for some restraint. So I was really playing in a space where it's very limiting. You can't go by feel–you have to limit–you have to know your parameter. 
"I can safely say na this is one of the hardest ones I've done because hindi ka pwedeng magpaka-spontaneous. Every thing had to be /calculated– everything had to be /thought out. It was really hard."
He also acknowledged the pressure he felt taking on a role in an adaptation of a beloved K-Drama.
"Coming into the show — there was too much pressure. First of all, because it's going to be an adaptation– so– there's a lot of expectation. There's going to be bashing, and there's going to be, of course, judgment, comparison, and everything. 
"But the best thing about this was knowing the story. How it was going to start, how it was going to end. So we had a reference, so we kind of had a manual of a guide on how we are going to do it differently."
Pascual stars in the Pinoy adaptation of Flower of Evil alongside Lovi Poe and Paulo Avelino. 
Their supporting cast includes premiere Kapamilya stars such as JC de Vera, Agot Isidro, Denise Laurel, Epy Quizon, Rita Avila, Jett Pangan, Pinky Amador, Joross Gamboa, Joko Diaz, and Edu Manzano.
Watch the thrilling finale of Flower of Evil first on Viu, iWantTFC, and IPTV (the USA and Canada only) this Thursday, October 6 and Friday, October 7 at 8 PM and on Kapamilya Channel, A2Z Channel 11, and Jeepney TV on Saturday, October 8 and Sunday, October 9 at 9 PM.