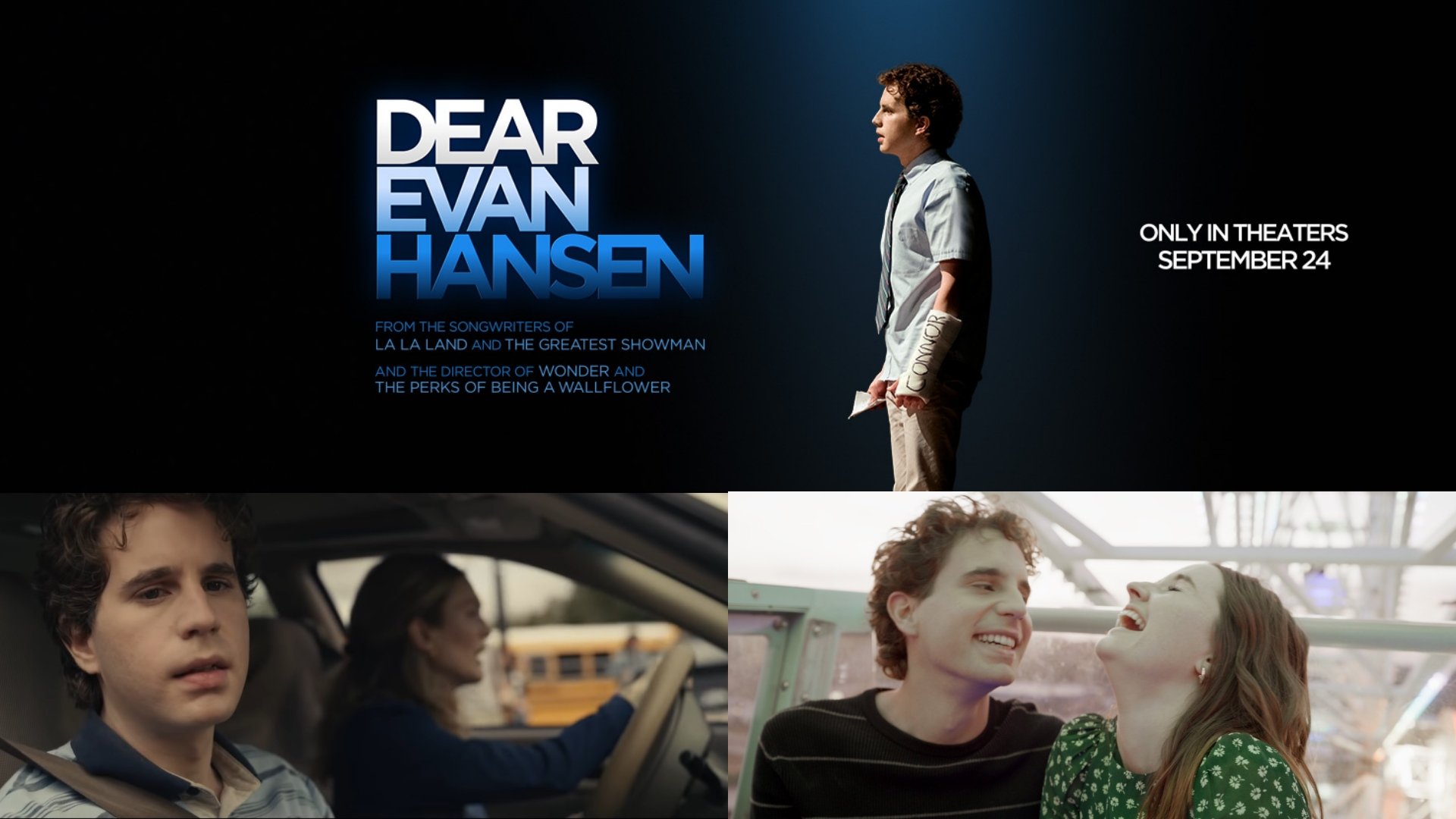 Photo credit: Universal Pictures/YouTube
Get the tissues ready and prepare to feel all your feels in Dear Evan Hansen. Ben Platt (Pitch Perfect and The Politician), reprises his Tony award-winning role as the titular Evan Hansen in the film adaptation of Benj Pesk and Justin Paul's hit musical.
Before we proceed, trigger warning for mentions of death and suicide.
ICYDK: Dear Evan Hansen is an original musical about a shy, anxious, and isolated high school student who writes letters to himself as part of an assignment from his therapist. To his dismay, one of his classmates, Connor Murphy, snatches one of his personal letters. The following day, Evan finds out that Connor committed suicide and his parents, played by Amy Adams and Danny Pino, find Evan's note.
Because of the letter, Connor's parents assume that the two were close friends, which couldn't be further from the truth. Due to this misunderstanding, Evan suddenly receives a lot of fanfare and attention from everyone. Soon, Evan gets caught in a lie and forms a complicated relationship with Conor's grieving family. Will he ever reveal the truth?
The film also stars Kaitlyn Dever, Amandla Stenberg (Rue from the Hunger Games series), and Julianne Moore.
Theater stans are obviously hyped for this adaptation but some fans also had other observations regarding the trailer. They found it amusing that the 27-year-old Ben Platt will be playing a high school student. While this is not a new practice in Hollywood, as many 90's high school movies have shown us, the current trend has been to accurately match the age to the character. Of course, the Internet had a good laugh about it.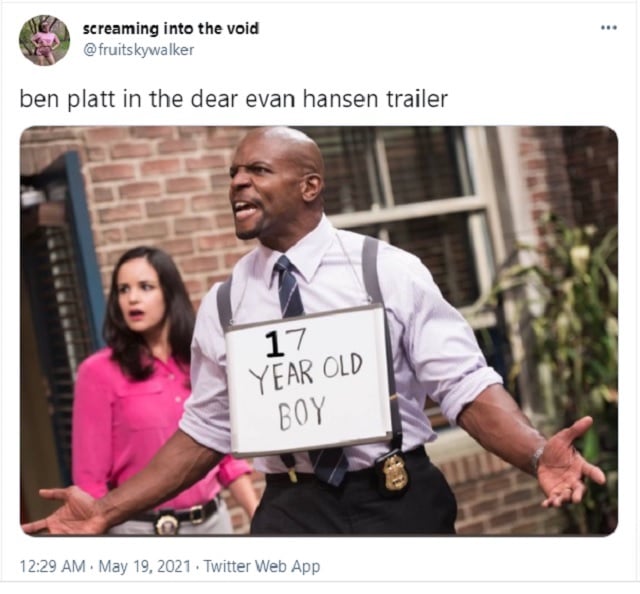 Photo credit: fruitskywalker/Twitter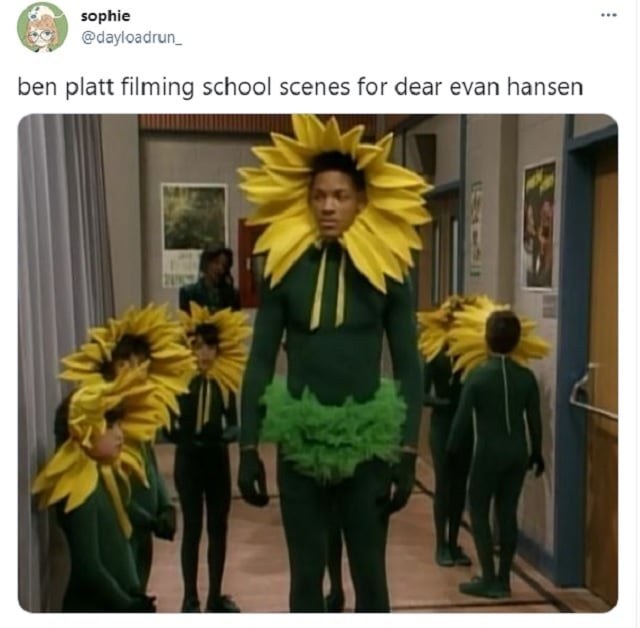 Photo credit: dayloadrun_/Twitter
Memes aside, we think it's great that Ben Platt will return to his famous role because those heartfelt vocals transcend age. Dear Evan Hansen comes out sometime in September during suicide awareness month.
Watch the full trailer below, released just in time for mental health awareness month.
Are you ready to ugly cry while watching Dear Evan Hansen? (P.S. If you're not feeling your best self, turn to a trusted friend or family and seek help. Remember that if you're feeling lost, you will always be found.)