It was probably the most popular segment of the now-defunct news magazine and public service program Magandang Gabi Bayan.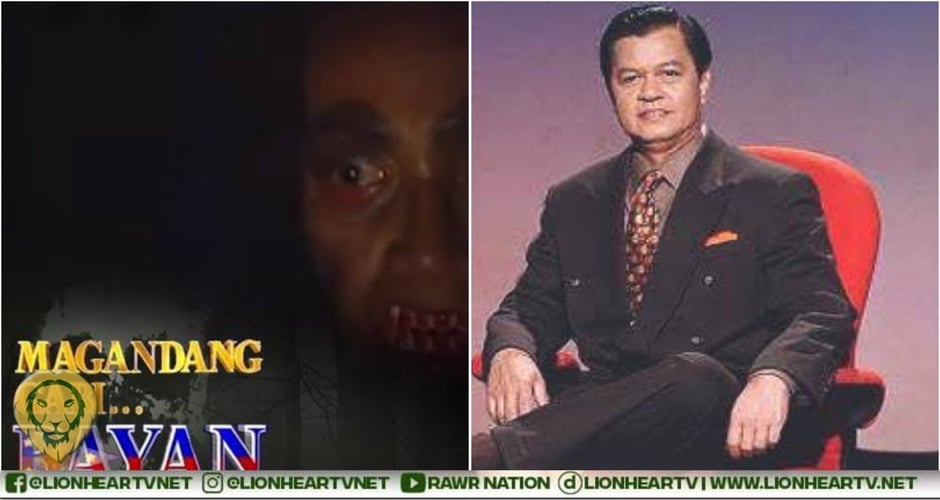 Spooky Halloween nights are making a grand comeback this year, as the well-loved special of Noli de Castro's now-defunct news magazine and public service program, Magandang Gabi Bayan, has already found its new home. Returning via the public service program, KBYN, Gabi ng Kababalaghan, brought back the creeps as the excitement leaning new spooky horror and Halloween stories.
Magandang Gabi Bayan ruled its time slot on ABS-CBN's weekend line-up since its debut on August 21, 1989 until its last broadcast on December 31, 2005. 
It was presented originally by seasoned broadcast journalist Noli de Castro from 1989 to 2001. De Castros' daughter, Kat, Henry Omaga-Diaz, and Erwin Tulfo took over the program until its finale in 2005. 
The show developed a cult following [mostly for its Halloween special]; apart from being known for its deep scrutiny, the effective dissection of socio-political, cultural, and economic issues the country and the Philippine government faced.
The special featured dramatization of true-to-life horror stories, gathered from various people groups across the country. It also casted light upon the most popular urban horror stories by featuring testimonials from real people.
After almost two decades since its last broadcast–the special returns through MGB's spinoff show, KBYN: Kaagabay Ng Bayan, with Noli de Castro as the host still. From MGB's deep invesigative journalism format, KBYN took the form of a public service program, focusing on inspirational and empowering survival stories. 
It will be interesting to see how the classic Halloween special will meld with this new show. One thing sure, however, is that those who love getting spooked will celebrate over the nostalgic segment's return.