Vice Ganda has defended Ivana Alawi's appearance in their new movie Partners in Crime.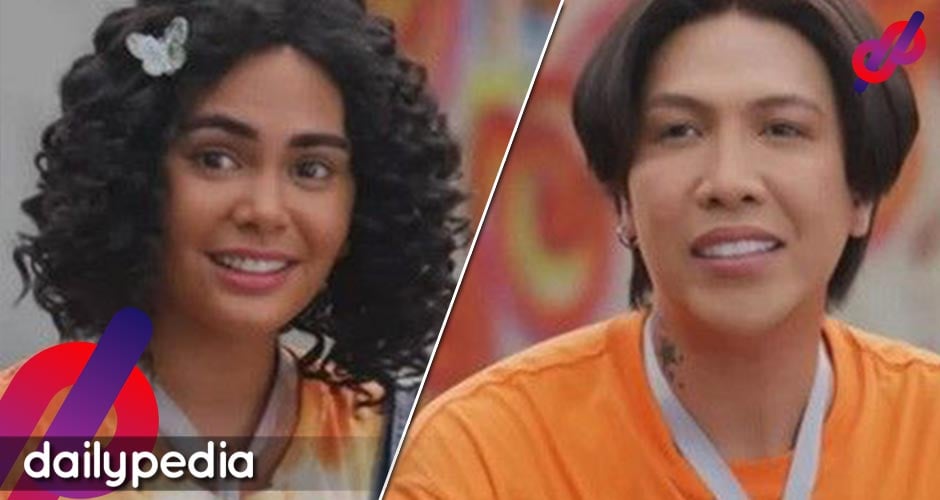 On October 10, ABS-CBN Star Cinema released the first teaser, which showed Alawi with a darker skin tone and curly hair.
Netizens expected Ivana's character to eventually get a makeover which could include straightening her curly locks. Many think that if it materializes, it would only lower the self-esteem of people with naturally curly hair.
"Pag eto nagkamake over tas naging straight yung buhok… lordddd nagsstart pa lang ako makakita ng maraming tao na inaaccept yung curly hair nila, step backwards na naman po ata ang magaganap," a netizen commented.
Vice quickly responded to the netizen, saying there is no issue with curly-haired people wanting to straighten their hair.
Anung mali pag ginusto at pinili ng isang taong kulot ang buhok na ipaunat ang buhok nya? Walang mali sa kulot. At wala ring mali kung gusto nyang ipaunat ito. Ang mali ay ang baluktot ang pananaw mo at nagpapanggap kang tuwid! Ang mali ay ung ang nega nega nega mo!!!!! https://t.co/xwUJeTpBof

— jose marie viceral (@vicegandako) October 10, 2022
Vice also assured a netizen who claimed to be a "curly-haired morena" that people who shared her appearance won't get ridiculed in the film.
"As a curly-haired morena, I pray na walang part sa movie na gawing katatawanan ang looks ni Ivana. Otherwise, it's gonna be offensive for me. And disappointing towards Vice Ganda," the netizen said.
Makakaasa kang walang ganun. https://t.co/BHFxveiby7

— jose marie viceral (@vicegandako) October 10, 2022
Another netizen said that the possible makeover of Alawi's character will only show that a lighter skin tone coupled with straight hair is the preferred appearance over the typical Filipino curly hair with a darker skin tone look.
"The point kasi meme is Ivana having curly hair then may makeover scene tapos magiging straight yung hair nya.
"Also, morena pa skin nya. For sure after the makeover magiging fairer yung complexion nya portraying na mas maganda yung may fair skin and straight hair," the netizen tweeted.
"Have u watched the film yet? Girl 4 sequences pa lang nashu-shoot namin. Don't stress [yo]urself," the comedian tweeted.
Have u watched the film yet? Girl 4 sequences pa lang nashu-shoot namin. Don't stress urself. https://t.co/QhDSwOgtS8

— jose marie viceral (@vicegandako) October 10, 2022