The acquisition marks the first time the seven-decade organization gets owned by a woman, or trans-woman, in Jakrajutatip's case.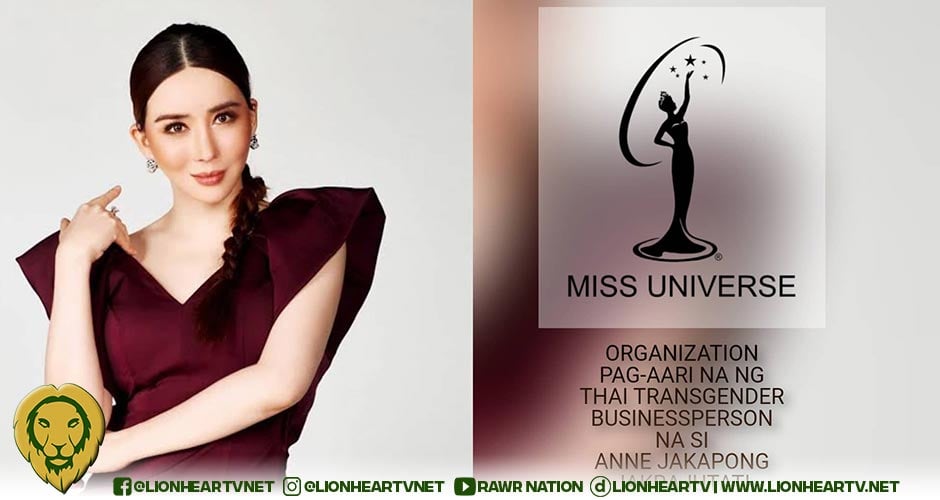 The Miss Universe is no longer owned by the American holding company, Endeavor (IMG), as Thai billionaire Anne Jakkapong Jakrajutatip has just taken possession of the organization, as announced today, October 26. The organization, and all the beauty pageants under it—Miss Universe, Miss USA, Miss Teen USA—were run by the American media conglomerate for seven years.
Miss Universe is revered as one of the most prestigious and biggest beauty pageants in the world, as it receives millions of global audiences and revenues, as well as entrants, every year. The competition is broadcasted annually in at least 165 countries. The current title holder is Harnaaz Sandhu, from India, who was crowned last year in Israel.
Headed by its CEO Amy Emmerich and President Paula Shugart, the Miss Universe has championed the cause of women, gender equality, and empowerment, for decades. With the transwoman Jakrajutatip at the helm, the organization's endeavor to underscore inclusivity is only set to be given further importance. This transition notably enables Jakrajutatip's JKN Global Group, to expand its sphere of influence, and create a bigger and more empowered platform that it can use to reach previously untapped markets.
A part of such an effort is the planned MU Lifestyle will become the organization's official licensing and merchandising arm, tasked to strengthen the already prestigious Miss Universe brand. It will tap JKN's strong lifestyle portfolio, in creating a new range of merchandise, as well as various entertainment and media opportunities, meant to empower the brand. To oversee its American operations, JKN has set up JKN Metaverse Inc in the United States, which will take over the shares of the five companies previously held by the endeavor, the IMG Universe, and Miss USA BR Production, among others.
The Miss Universe organization will be held in New Orleans, United States, in January next year.