ABS-CBN Corporation, the Philippines' leading content company, has forged a partnership with MoEngage to grow its subscriptions for its streaming service iWantTFC through an insights-led approach to customer engagement across its multiple channels.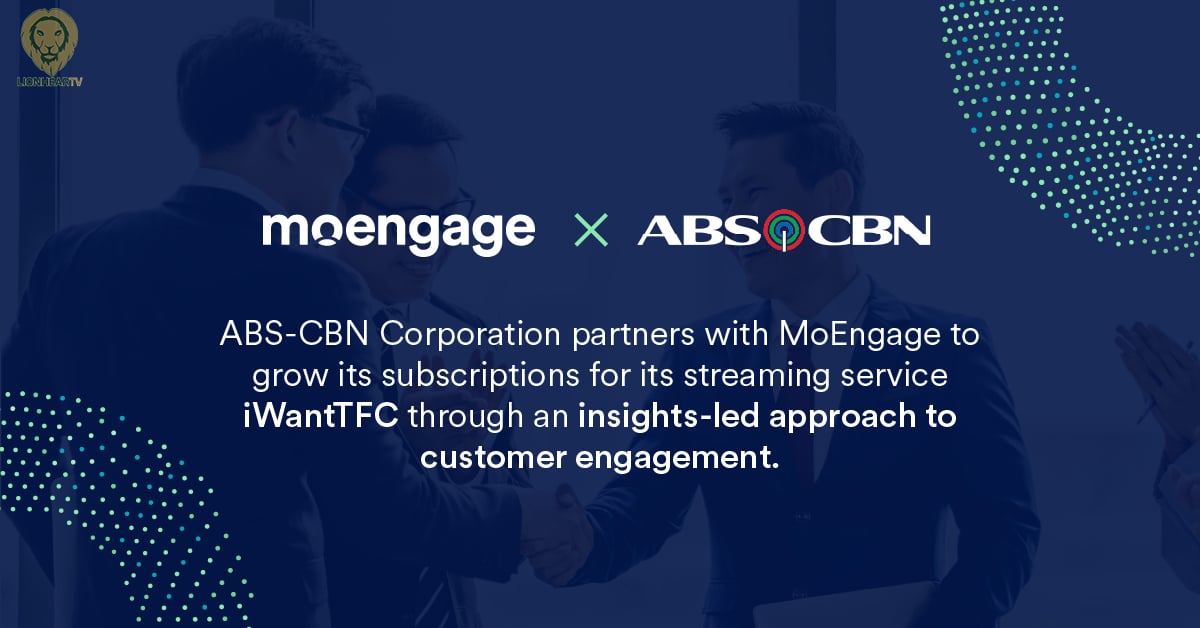 Through messaging channels like push notifications, in-app notifications, and on-site messaging, ABS-CBN intends to build targeted flows that can keep viewers engaged right from the moment they sign up for iWantTFC.
"MoEngage's advanced analytics and segmentation capabilities enable us to automate customer engagement and create immersive experiences for our viewers. We can effectively segment our users and execute omnichannel campaigns. Their local team has been proactive and supportive to provide on-ground support throughout the implementation and post-implementation phase," said Jamie Lopez, Head of digital, ABS-CBN.
Talking about the partnership, Saurabh Madan, Vice President and General Manager, SEA and ANZ, said, "ABS-CBN Corporation is a household name in the Philippines. We are elated that our partnership will help them have an insights-led approach to customer engagement and deepen their relationship with millions of viewers, thereby winning viewership and subscribers over time."
iWantTFC is an Over-The-Top (OTT) content production and distribution platform owned by ABS-CBN. With over 1,000+ Filipino movies and 10000+ hours of content spanning across Pinoy TV shows, originals and award-winning acquired content, iWantTFC offers the best of Filipino entertainment to its viewers.