The four Kapamilya male artists shared a thing or two about what they think about commitments and relationships on the September 22 episode of Magandang Buhay.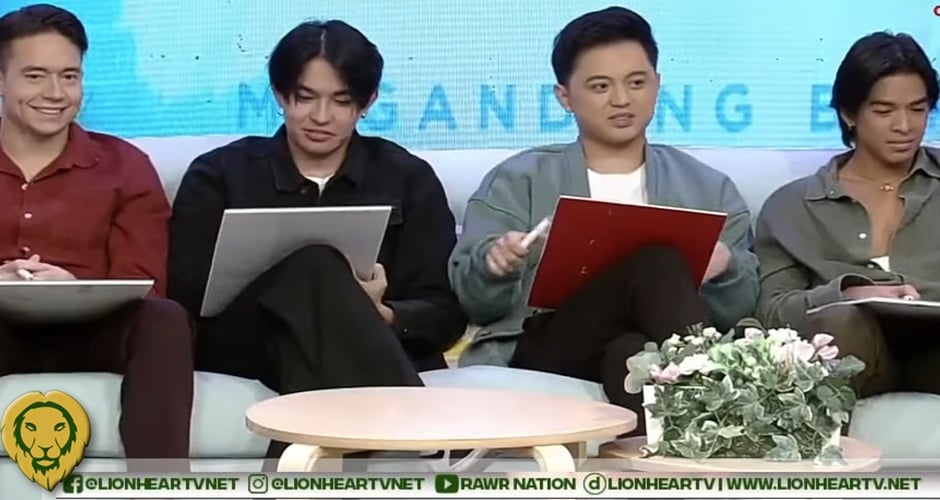 Jameson Blake, Jeremy Glinoga, Joao Constancia, and Jin Macapagal are four of the Kapamilya stars, who are not too keen on publicizing their personal affairs, especially their love life. The four young artists gave interesting insights on dealing with relationships, commitments, and even expectations when dating.
"It goes both ways for both male and female. I think one of the main reasons is fear—natatakot silang masaktan, or natatakot silang masaktan 'yung partner nila", said Constancia, when asked why some get confused about their relationship statuses. He once revealed he had trauma from one of his past relationships. Last May, he revealed he got something special going on with singer-model Janica Reloxe.
He emphasized the importance of proper communication to avoid confusion in a relationship.
"Kaya they never talk about it, and 'yun rin, miscommunication, kasi minsan it's either the guy or the girl, may gusto lang sa the other person, pero they just don't talk about it properly what type of relationship they want,. Hanggang mapunta sa malabong relasyon at magkasakitan na sila," he added.
Blake, whom Constancia worked with in the Star Cinema boys' love flick, My Lockdown Romance (2020), stressed the value of the getting-to-know stage, in a relationship. He noted how it is essential to understand where a relationship is headed. He said labels are not his primary concern as he wants to enjoy knowing the girl, first.
"Kapag may nami-meet akong girl, I'd like to take my time naman, to get to know her. So, for me, 'yung label hindi naman malaking concern sa akin kasi, I enjoy the process of knowing her, just as long as…mafi-feel mo eh, yung connection nyo sa isa't isa. It doesn't need to be the label namin."
Ultimate Bidaman Jin Macapagal shed light on "situationship" which is a term applied to the not-too-familiar but existing romantic or sexual relationship that is not considered to be formal or established.
"Nandoon siguro 'yung fears kung bakit hindi ko pa maisip na magdefine ng relationship, or mag-commmit fully", he shared as he noted his past fear of abandonment, when someone who stepped into one's life to break one's walls, only to leave the other person afterward.
"It's something I have to overcome in the future, but currently that's where I am at, right now," he added.
Asked why some men opt to not give their relationships a label, he noted that most men think that "… a label limits anyone."
Unlike Constancia, Macapagal, and Blake; Glinoga admitted that he is okay with not having a clear label in a romantic relationship. He recalled a past unlabeled relationship that he had.
"Mahirap sa akin na walang label eh. Kasi I experienced it dati, may relationship na walang label. Parang there was so much hesitation and overthinking—overthinking, meaning na I don't know how to act, or what thing to do kasi walang label eh,"
The four stars are all mainstay dance performers on ABS-CBN's Sunday musical variety show, ASAP Natin 'To.