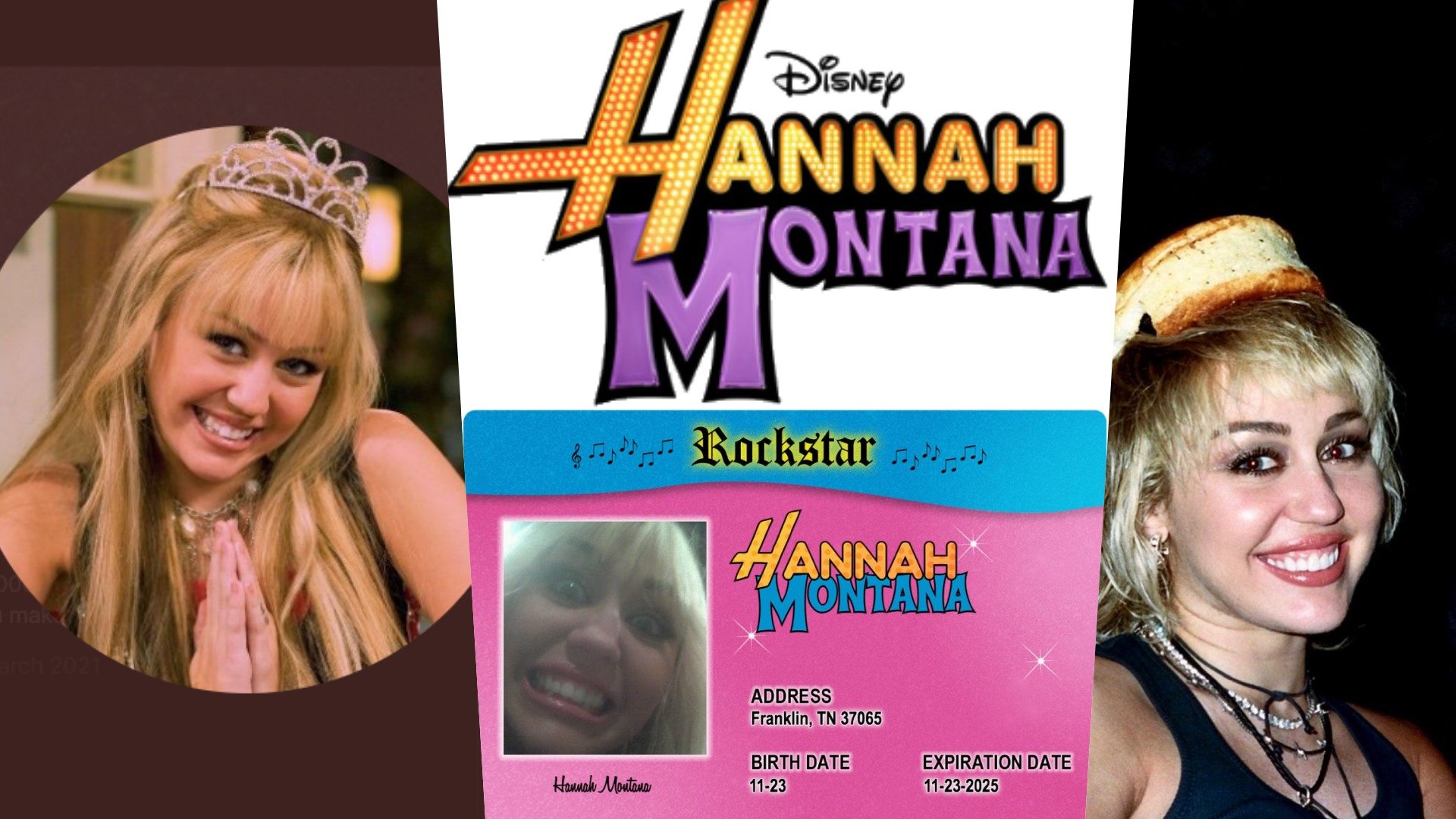 Photo credit: Hannah Montana and Miley Cyrus Twitter page
As if millennials didn't have enough reasons to feel old already, we find out that Hannah Montana is celebrating its 15th anniversary! As a sweet gesture, Miley Cyrus herself penned an open letter to her "alter ego" to commemorate the premiere of the Disney channel show which helped launch her career more than a decade ago.
Written in classic pink and purple Hannah Montana stationary (Of course!) with bedazzled stars, Cyrus writes, "Although you are considered to be an 'alter ego' in reality there was a time in my life when you held more identity in your glovette than I did in my bare hands."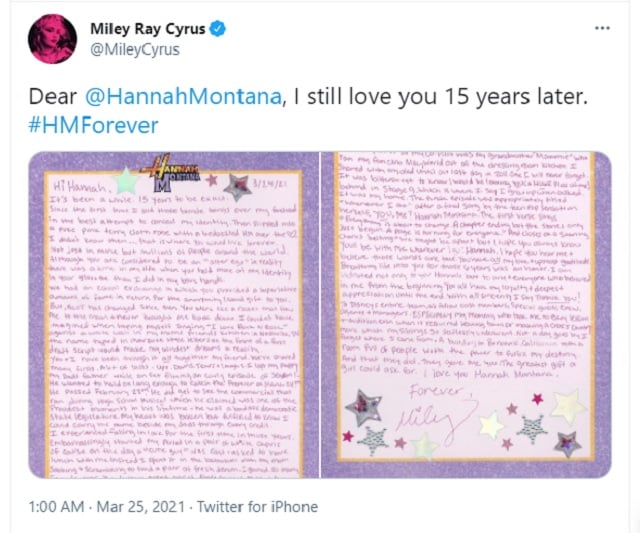 Photo credit: Miley Cyrus Twitter page
Cyrus continued to reminisce on the incredible success of the show and how those years overlapped with many milestones in her life. She writes, "You and I have been through it all together, my friend. We've shared many firsts. A lot of lasts. Ups and downs. Tears and laughs." Cyrus shares that while taping for the first season, her grandfather passed away without getting to see the show. He was able to see the commercial and claimed that he was extremely proud of his granddaughter.
Cyrus also went on to thank her co-stars Emily Osment (Lilly Truscott), Mitchel Musso (Oliver Oken), and Jason Earles (Jackson Stewart) whom she considered family since she was "seeing them more than my own" due to busy schedules. Fortunately, she was able to spend quality time with dad Billy Ray Cyrus who plays her onscreen father and manager, Robby Ray.
Cyrus writes, "You were like a rocket that flew me to the moon and never brought me back down." She continues, "You have all my love and utmost gratitude. Breathing life into you for those six years was an honor. You have all my loyalty and deepest appreciation until the end. With all sincerity, I say thank you!"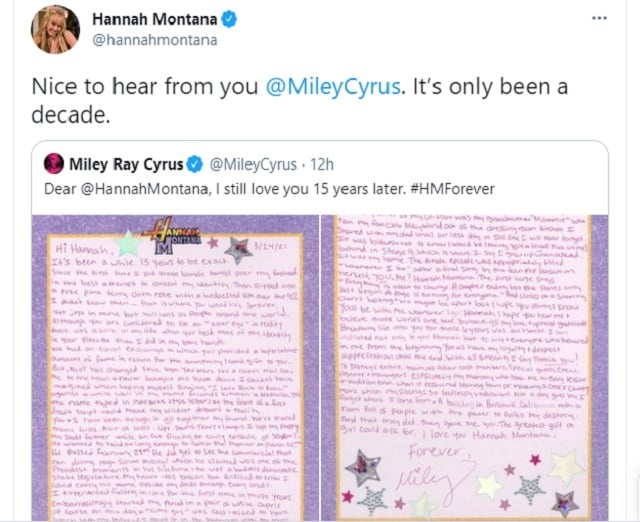 Photo credit: Hannah Montana Twitter page
As if that wasn't enough of a throwback, there was also a surprise twist that came along in the form of a verified Twitter account for one Hannah Montana. The profile retweeted Cyrus' letter with the caption: "Nice to hear from you @MileyCyrus It's only been a decade."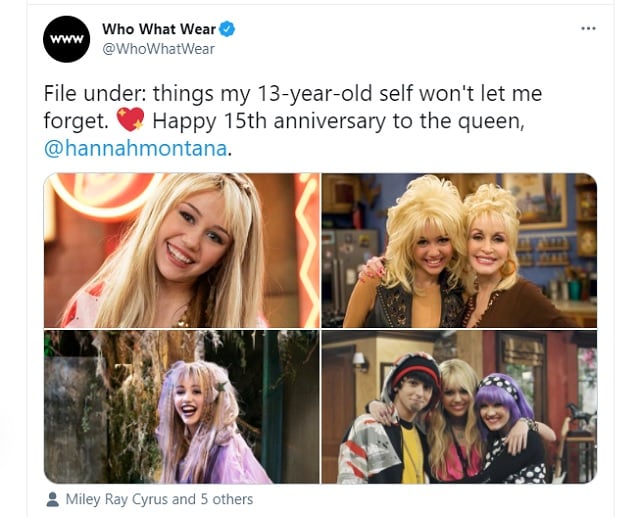 Photo credit: Who What Wear Twitter page
Now that's what we call the "best of both worlds!" Were you a Hannah Montana fan? What was your favorite Hannah Montana moment?