Aquino's exquisite artistic choices and the powerful portrayals of de Guzman and Bermas gave this Vivamax feature an irresistible appeal, enough to compensate for its predictable storyline.
VIVA FILMS

Actors: Sean de Guzman, Christine Bermas, Jela Cuenca, Jeric Raval, Lara Morena, Carlene Aguilar, Jeffrey Hidalgo, Juliana Segovia-Pariscova
Genre:Sexy, Thriller
Premise: A security guard is charmed by a hot tenant he calls Ms. F. His sexual fantasy will take him to the extreme that will change his and his wife's lives forever (Vivamax).
Director: Crisanto Aquino
Watch it on: web.vivamax.net, Vivamax app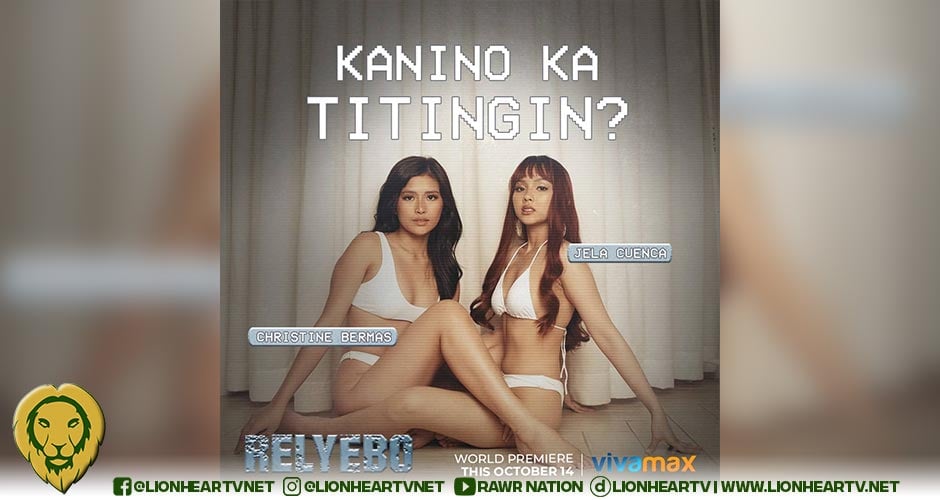 Why You Should See It:
It is easy to get genre fatigue these days, especially that Viva Films is likely to keep its near-monopoly of the local industry until Christmas. Through the Vivamax streaming service, the local movie production mammoth [practically] established a streaming empire, with mostly small-budgeted sexy films filling up its movie library.
Relyebo won't be the last film crafted out of Vivamax's 'sex and gore' mold, not even after the local cinema finally gets to its post-pandemic level. Be that as it may, it is hard to miss the good stuff in this sexy feature. Writer-director Crisanto Aquino helmed this film, who had his first lead directional stint via the award-winning MMFF 2019 entry Write About Love. The Sean de Guzman-starrer filled with wonders, albeit occasionally weighed down by predictability and cliche.
The film follows Jimmy Canaria (De Guzman), a security guard working in night shift at an apartment building. He shared his duty shift with Roman (Jeric Raval), an older guy who was fond of talking about the tenants in the building. Jimmy's wife, Amor (Cristine Bermas), works on a day shift at a pizza stall. You would think their set up was problematic, and while that assumption maybe true to most couples, Jimmy and Amor surprisingly navigated their relationship pretty well. They were actually expecting their first child.
Everything seemed fine with the couple until the arrival of a certain Miss F (Jela Cuenca), a mysterious woman whose perfume scent drove Jimmy crazy. When Miss F suddenly needed a plumber to fix her clogged drain, Jimmy saw an opportunity to get close with the new tenant, finally. It did not take long before they started sharing an illicit, pleasure-driven correspondence.
Aquino made some exemplary artistic choices for the film that made it several folds better than one might expect in a film with a predictable plot. His shots are remarkably well-executed, and the shifting of scenes was noticeably done with an exquisite maneuver. 
De Guzman and Bermas are now both Vivamax staples, and each of them has share of hits and misses in showcasing their acting range. Aquino, through his direction, made sure that the two showcased only their most compelling acting chops. The fruit of his labor in full-display during the last few moments of the film, with Bermas and de Guzman sharing a moving, passionate scene.
5 – Very Good
4 – Excellent
3 – Good
2 – Tolerable
1 – Terrible
Relyebo is now streaming on web.vivamax.net and the Vivamax app.