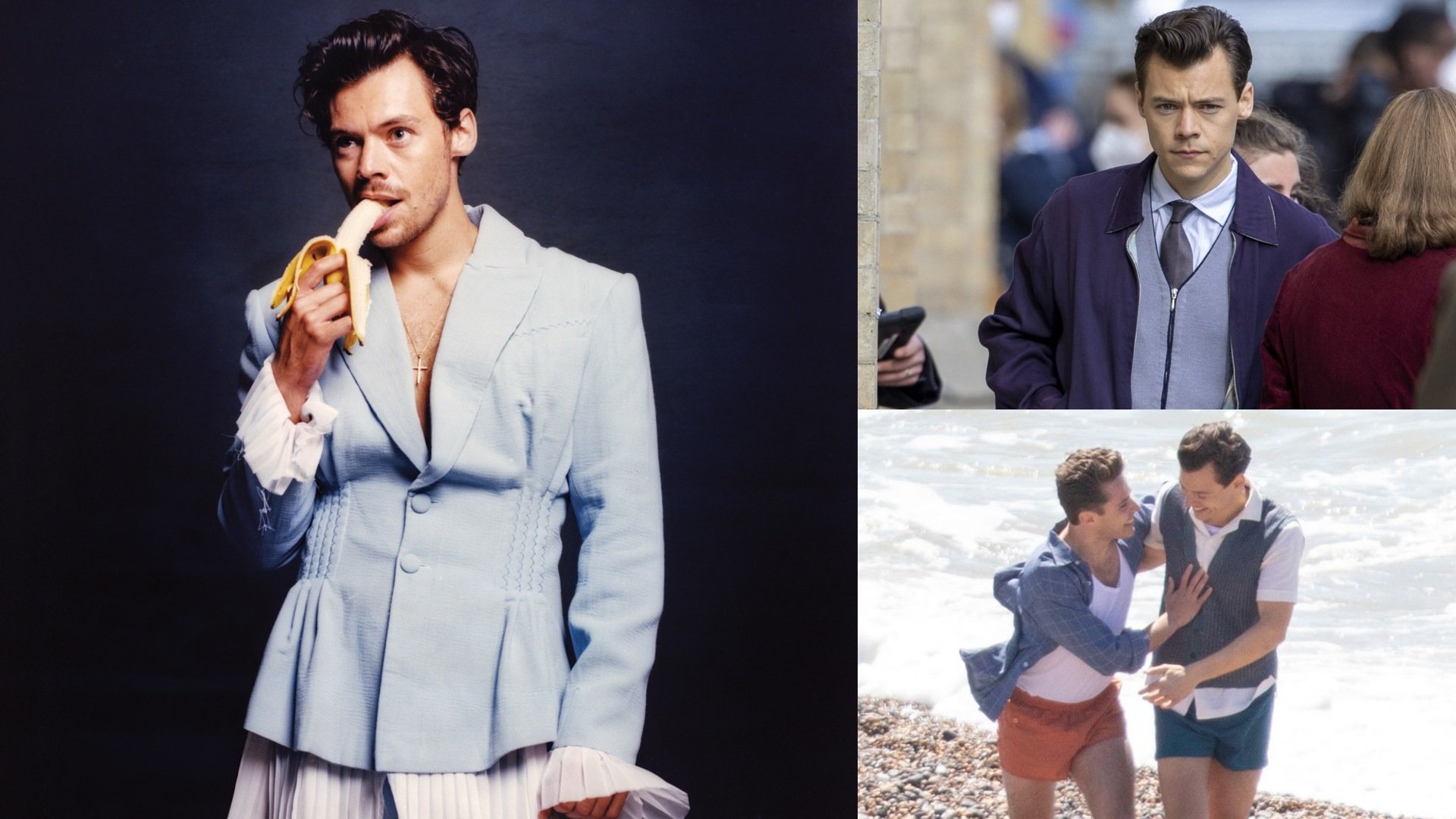 Photo credit: Harry Styles/Twitter, FRIDA/MEGA
Harry Styles embraces his queer copper role in, My Policeman, an upcoming film produced by Amazon Studios.
The crooner portrays Tom, a policeman who is married to a woman named Marion (Emma Corrin) but also pursuing a secret relationship with a man named Patrick (David Dawson). The heartbreaking love triangle is set against the rampant homophobia in 1950s London, a time when homosexuality was illegal.
Emma Corrin is no stranger to playing the betrayed wife since her last known role was the much-raved portrayal of Princess Diana in The Crown. David Dawson, who plays Patrick, was last seen in Peaky Blinders.
The movie has no release date as of now since they only started shooting recently as of this writing.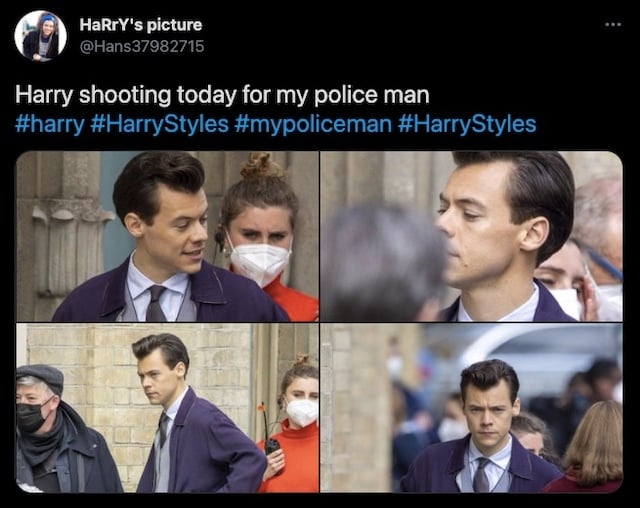 Photo credit: Han37982715/Twitter
Fans, particularly those who shipped One Direction's Larry Stylinson (Harry Styles x Louis Tomlinson) back in the day, were ecstatic about Styles' new LGBTQIA+ role. There have been many speculations surrounding Style's sexuality, especially after he released the queer-themed "Lights Up" single. ICYMI: He released the song on National Coming Out Day in 2019 and dropped this sexy music video.
Throughout the MV, we see several suggestive shots of Harry Styles among a sweat-slicked barely-clothed crowd—we can't help thinking it was supposed to be some sort of celebratory bisexual/pansexual orgy. (We are living for it!)
So far, he has only been publicly linked to women. He is currently dating actress-turned-filmmaker Olivia Wilde, whom he worked with in the upcoming psychological thriller, Don't Worry Darling.
However, the singer has remained tight-lipped about his sexuality as the One Direction alum opted not to label himself. And that's totally fine because even if Harry Styles is a public figure, he doesn't owe anyone an explanation about his preferences.
That said, we can't wait to see My Policeman and hope that Harry Styles adds another trophy to the shelf following his Grammy win.
What do you think about Harry Styles pursuing an acting career? Who is your favorite singer-turned-actor?
READ: HER wins Song of the Year, Harry Styles wins first Grammy
ALSO READ: Grammys roundup: Taylor Swift and Beyoncé receive record-breaking wins