Isn't it sad when your favorite band has a show you can't go to because you're in another city? Thankfully, this won't be a problem for Lola Amour fans, as they're taking their Fallen Concert tour to different cities around the country!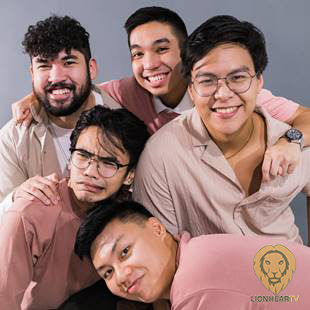 Aside from performing in Makati, the OPM indie band is set to perform shows in Bacolod, Cagayan de Oro, Pampanga, and Cebu. This comes after kicking off their tour last July at the Ayala Malls Circuit Activity Center.
"We've only had a couple of out of town gigs in the past. I can't wait to visit places I haven't been to, and to play in front of new faces!" shared Raymond King, Lola Amour's bassist.
Lola Amour's next show will be at the Ayala Malls Capital Central in Bacolod this September 10. Admission is completely free, and fans can check out the mechanics of the meet and greet on the Ayala Malls Capital Central Facebook page. Lola Amour will also be joined by special guests Dizzy on Swings and &ND for the Bacolod leg of their tour.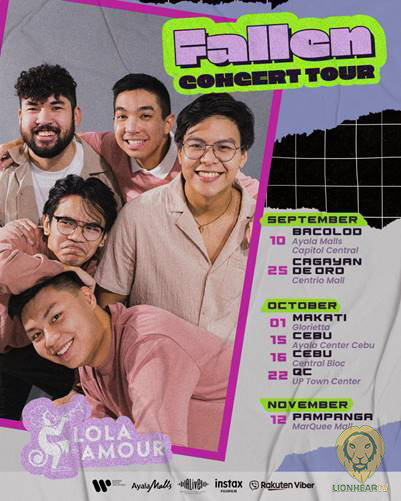 After Bacolod, the band will have another show this September in Cagayan de Oro, where they'll be joined by Soulthrll. Fans in Metro Manila and Metro Cebu can then catch them on various concert dates come October. Those watching their U.P. Town Center show will also have the opportunity to catch guest performances from Leanne & Naara and Arthur Miguel. The last leg of the Fallen concert tour will happen in Pampanga on November 12th.
Their line up of songs include fan favorites "Fallen," "Maybe Maybe," "Pwede Ba," and a new song the band premiered last July called "Dahan-Dahan." The tour marks a milestone for the band, which is something that lead vocals and guitarist Pio Dumayas acknowledges.
"As a band, we've always wanted to go on tour and explore places we've never been to. It's been six years since we started, so I'm just really proud of how far we've come now that we're going on tour," he said.
For complete details on Lola Amour's Fallen Concert tour, check out the official poster below:
Make sure to follow Lola Amour's official Facebook page for further announcements, as well as the official Ayala Malls pages for the mechanics of each concert! Find Lola Amour's top hits on this playlist!