Roman Perez's latest thriller brims with ruthless sophistication and compelling social commentary, resulting in a powerful, albeit imperfect, the spectacle of chaos and blood.
Actors: AJ Raval, Kiko Estrada, Benz Sangalang, Joko Diaz,  Azi Acosta, Pio Balbuena, Cean Jr., Just Hush, Because, Ace Raval,  Ruby Ruiz, Carl Aquino, Alvaro Oteyza, Massimo Scofield, Shiena Yu

Genre: Sexy, Action, Thriller
Premise: A gangster couple returns to Sitio Diablo, a gangland in Manila, and forms the new gang, Illustrados. A bloodbath is set to happen when they face their old gang, Los Hijos Diablos who rules Sitio Diablo. (Vivamax)
Running Time: 98 minutes
Director: Roman Perez Jr.
Watch it on: web.vivamax.net, Vivamax app
Why You Should See It:
A West Side Story did in the Vivamax fashion. That should be enough to describe Roman Perez's latest impressive work with Viva Films, but there are other interesting, let alone compelling, attributes that merit a mention. Of course, Sitio Diablo scraps West Side's distinguishing musical part, but one can't escape the film's cast is composed of hip-hop and rap acts.
Sitio Diablo follows gangster couple, Bullet (Kiko Estrada) and Aina (AJ Raval), who set up their gang, Illustrados, to rival their previous affiliation, Diablos, and other emerging groups. The infamous ruling gang of the titular Sitio Diablo gangland had its troublesome years, following the arrest of its leader Toni (Benz Sangalang), in the hands of despicably corrupt police official Aplaon (Joko Diaz).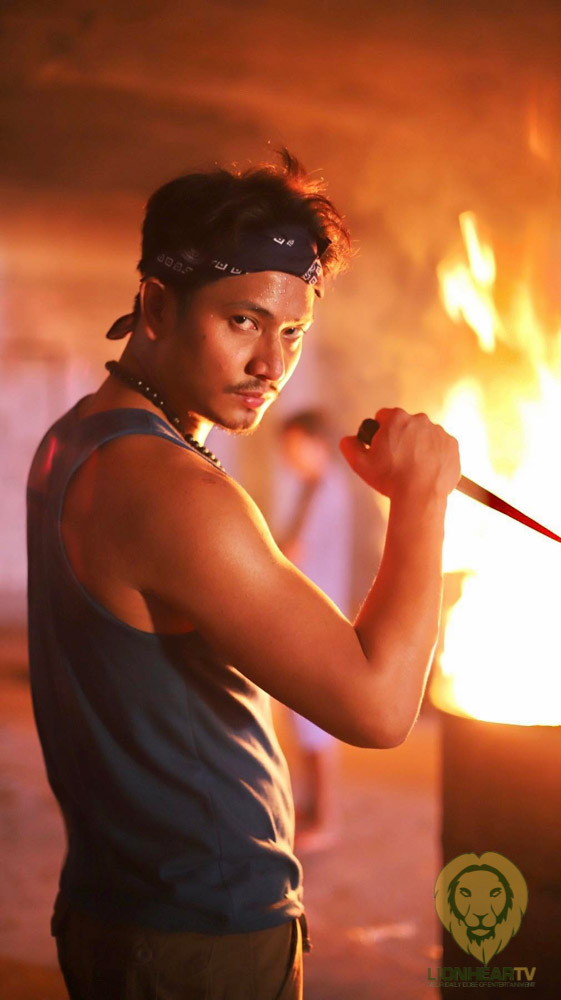 Perez's unmistakable direction styles continue to set his works from the usual Vivamax templates, whose drawing power primarily relies on the abundance of daring and sex scenes. That is not to say, Sitio Diablo does not have those, although like Perez's previous spectacles, the film thrives on the thrill, the sinister, and the violence. The film dazzles in Perez's unconventional flair, driven by immersive color schemes and attentive costume design. Under the prolific filmmaker's brilliant maneuver, Sitio Diablo finds its much needed verve, an energy to drive a crime thriller into a success.
That said, some may argue that this film still pales in comparison to Perez's other earlier works, as some of its few but very noticeable flaws, which tarnish his envisioned gangfest.
Raval and Estrada both shine tackling their respective roles, despite the bigger commendation shall go to the former, who convincingly transitioned from her Vivamax siren status, to an emerging versatile royalty. She remains the film's prime spectacle as far as daring and sexy scenes are concerned, but maturity is clearly seen in her take of her role, Aina.
It is definitely hard to skip where the film could have done better, where it massively succeeds. Sitio Diablo
With prominent figures from the urban underground scene comprising much of the cast, it does not surprise that the film utilizes their talent though its musical soundtracks. It feels a fitting choice that beautifully complements the dangerous and exciting tone of the film's vividly dark narrative.
4 – Very Good
3 – Good
2 – Tolerable
1 – Terrible