Ended on an optimistic note, the number one Filipino show on Netflix wrapped up with all the sweetness and charm it can offer.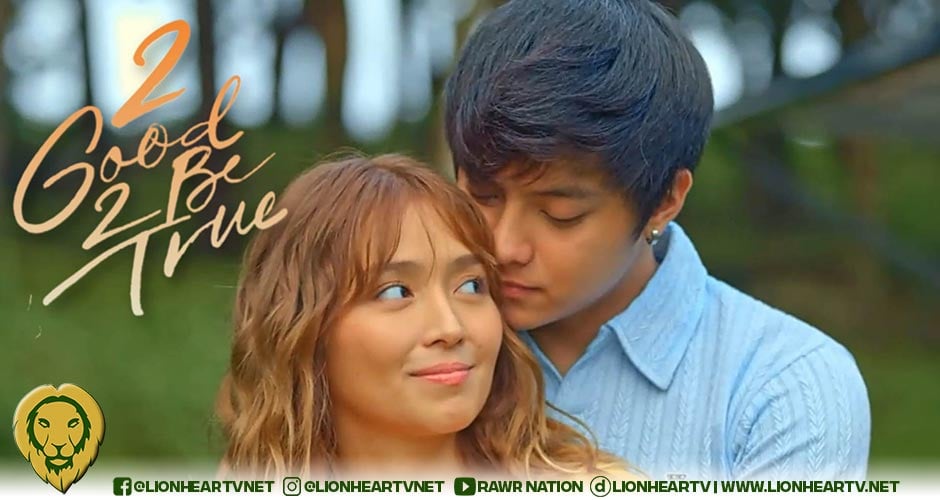 RGB Productions
Actors: Kathryn Bernardo, Daniel Padilla, Ronaldo Valdez, Gloria Diaz, Gelli de Belen, Cris Villanueva, Romnick Sarmenta, Irma Adlawan, Alyssa Mulach, Leo Rialp, Bodjie Pascua, Gillian Vicencio, Bianca de Vera, Raul Montesa, Matt Evans, Yves Flores, Hyubs Azarcon, Mary Joy Apostol, Pamu Pamurada, Via Antonio, Smokey Manaloto
Premise: Car mechanic Eloy makes a terrible first impression on Ali, who works for a real estate magnate. But both of them are hiding their true personas (Netflix).
Watch it on: Netflix, iWantTFC
Why You Should See It:
While the journey towards its resolution was filled with tension, and sometimes, danger, due to the relentless scheming of Helena (Gloria Diaz) and Atty. Evangelista (Raul Montesa), Netflix Philippines' number one hit, 2 Good 2 Be True, ended up with all the sweetness and charm it can offer. There was a prevailing optimistic tone, which promised that everything was headed in the right direction for the characters whom viewers rooted for, right from the beginning.
2 Good 2 Be True is a formulaic romcom, no doubt about it, but for some reason, it is one that still hits squarely in the heart. Tender and sweet in the delivery of its irresistible rom-com beats, the series found a way to embed a level of sophistication within its conventional mold; it was fresh, heartwarming, and inspiring at the same time. The endearing resolution is a testament to what the series has been working out for: to show that genuine relationships withstand not just the test of time, but even the worst of scheming by the worst villains.
Sure, Evangelista and Helena, nicknamed 'Madam Hell' by fans, may not be the kind who inflict their victims with graphic torture and revolting wickedness, but the disgust their characters received for all their wrongdoings, has merits. That said, that very same reason makes them both worthy of appreciation for pulling off their work right. The honor should also go to the exemplary supporting members of the cast, for allowing the central storyline of Eloy (Daniel Padilla), Ali (Kathryn Bernardo), and Lolo Hugo a.k.a. Lolo Sir (Ronaldo Valdez), to shine, while also charming the viewers with their lovely sub-stories.
There was no doubt about Bernardo's incredible acting chops right from the start. In 2 Good 2 Be True, she proved how she is truly the quintessential star, equipped with all the depth, conviction, and range. Ali may be a rom-com character, but she is not devoid of layers, and Bernardo pulled them off with utter believability. The same recognition goes to Daniel, who showed more other than his inescapable leading man charm.
2 Good 2 Be True kept it heartfelt and real, which is why it did not lose its smitten followers since day one. It is probably the same reason why the series will live on as one of the sweetest, and most endearing entries to the rom-com genre.