The former Rise artist accused the Sing Galing celebrity champ of molesting him during the Web series He's Into Her lock-in taping.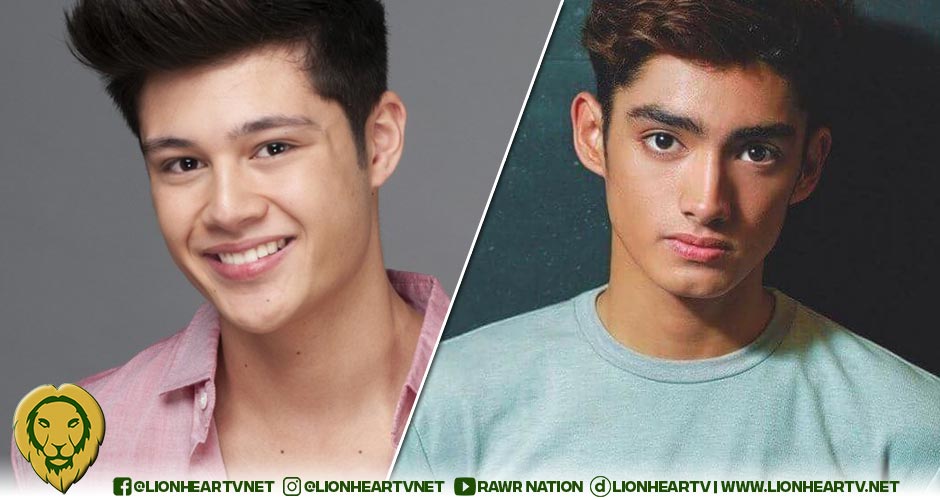 Pinoy Big Brother teen alumnus Rhys Miguel revealed yesterday night, October 11, that he got molested by former fellow Kapamilya star, Patrick Quiroz. Both Miguel and Quiroz appeared in the first season of the youth-oriented Web series, He's Into Her. 
Miguel narrated his account via a 22-minute video he posted on Instagram.
"Kilala n'yo si Patrick Quiroz? (Do you know Patrick Quiroz)", he asked his fans as an opening statement.
He then started sharing something he experienced with Quiroz, back when they were [stiill] taping He's Into Her.
"Nakita ko siya sa isang taping. Sa una wala akong problema sa kanya, pero binabastos niya mga babae na kasama namin (At first, I didn't have troubles with him. But I saw him harassing our female co-stars," he revealed, noting an incident which he believed was no longer appropriate.
"Yung babae, may hawak na lollipop, tapos 'yung sinasabi ni Patrick: wow, buti naman kasya 'yung malaki sa bibig mo (The girl was licking a lollipop, and Patrick was like 'wow, it's amusing how such a big thing fits in your mouth)", he said.
He revealed that his first instinct was to punch Quiroz in the face, but he managed to restrain himself from doing so. He noted that he wasn't present during the incident, himself and that he was only told by the girls about it.
Miguel also took note of another incident where he [personally] confronted Quiroz about another harassment incident.
What is more shocking, however, is another incident, which now involved both Miguel and Quiroz. Miguel said the incident happened during their taping for the Web series.
In his account, the PBB ex-housemate narrated how he woke up alone with Patrick in a room and found out the bed they were sleeping in was littered with tissue papers filled with Quiroz's cum (ejaculated semen).
"Noong natulog ako, 'yung buong tabi ko, lahat ng tissues na 'yan… had cum filled with it," he told his viewers.
 "After that, noong nagising ako—eto raw na raw ito: malambot 'yung hotdog ko. Jinajakol niya 'yung lambot ng hotdog ko (When I woke up—this one's raw, let me tell you: my boner's not that hard, and I found him trying to make it hard)," he further narrated, referring to his private part being touched by Quiroz.
Miguel said he promptly ran after Quiroz, but the latter got hidden by some management staff from him.
Both Miguel and Quiroz were notably the subjects of a blind item last year, which alluded to a young actor getting reprimanded by his talent management after allegedly kissing a few young actors.
Miguel insisted that his revelation is simply to spread awareness and to tell his own story. He said that he is still not okay and remains in emotional recuperation after the incident.
He noted that he knows a lot of nasty controversies about his fellow young stars, but he won't spill a tea about them unless he was involved.
He said he opted not to speak about the issue publicly and to his parents, right away, because if he did, his father would have stopped the production and airing of He's Into Her. 
"If this came out, the series is over. But I kept going, I stayed strong for the series", he revealed.
His former talent management, Rise Artists, which he accused of holding him back from speaking about the issue, is yet to release a statement.