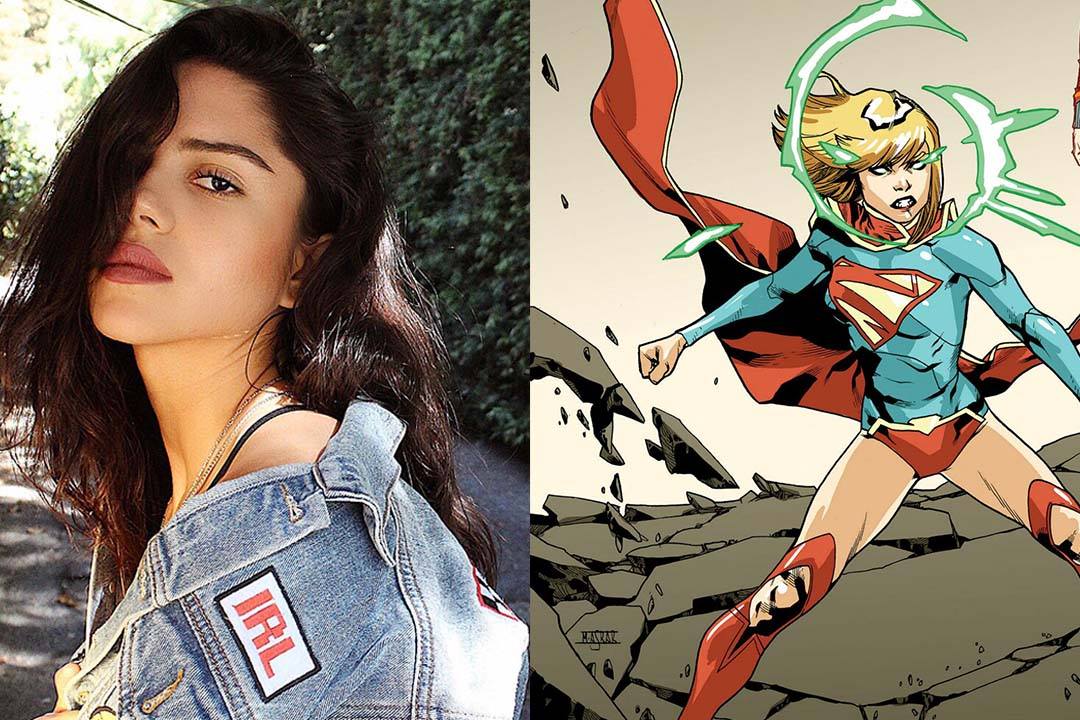 Photo credit: Sasha Calle Twitter page and DC Facebook page
The "Girl of Steel" is flying toward the big screen and Sasha Calle will be donning the cape for the DCEU (the movieverse). The character will be making her debut in the upcoming 2022 The Flash movie starring Ezra Miller. Flash movie director Andy Muschietti, who's also known for helming It and It: Chapter 2, was the one to break the news to Sasha Calle and posted about her emotional reaction upon hearing the good news. ICYMI: Ben Affleck will also be reprising his role as Batman and so will Michael Keaton's 1989 Batman.
Based on the casting news alone, fans are speculating that the DCEU's Flash will be doing a bit of travelling across different timelines leading to a multiverse plotline. As of now, the extent of Sasha's role as Supergirl remains unknown or if her character exists in the same timeline.
But here's what we do know so far about the girl who will be Kara Zor-El A.K.A. Kara Danvers.
First off, the 22-year old Sasha beat out about 400 other actresses for the role. Then before becoming a superhero, Sasha was seen in the popular soap The Young and the Restless in which she earned a Daytime Emmy nomination for Outstanding Young Performer in a Drama Series. Oh, and she can sing, too! That's super talent right there.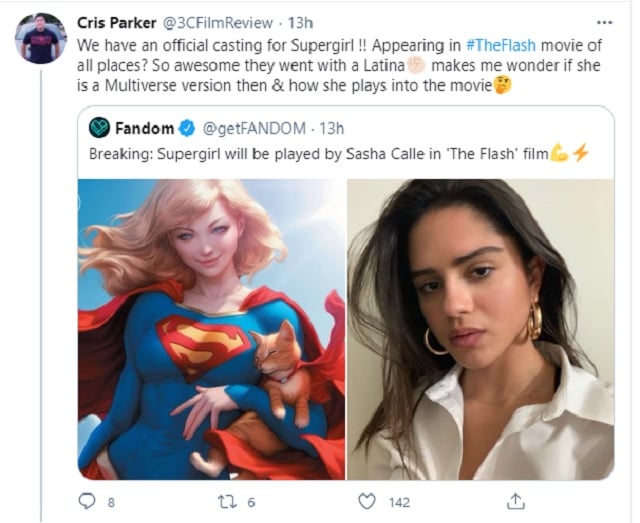 Photo credit: 3C Film Review Twitter page
The Colombian actress also happens to be the first Latina actress to portray Supergirl on film and television. Come through, diversity! Calle's casting will step away from the traditional blonde, blue-eyed Supergirl known in the comics and other media. However, this is a welcome change! After all, the all-around American girl shouldn't be limited to a particular look. So we are living for young Hispanic girls personally identifying with the superhero. There's something quite powerful about seeing a character on mainstream media who looks just like you.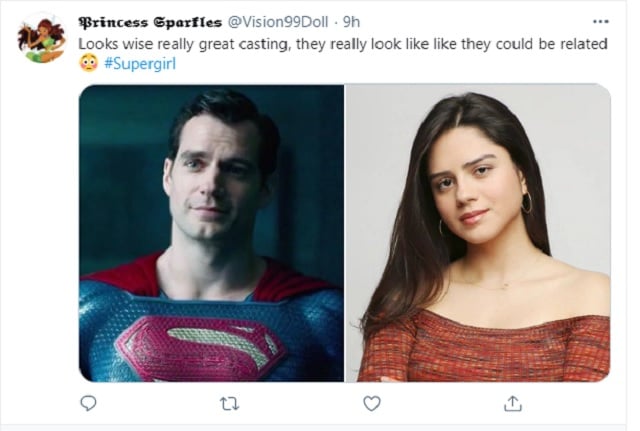 Photo credit: Vision 99 Doll Twitter page
What could be next for Supergirl? Well, since Kara is Superman's cousin, we're hoping for an epic family reunion where Henry Cavill and Sasha Calle team up on the big screen! (Super cousins!)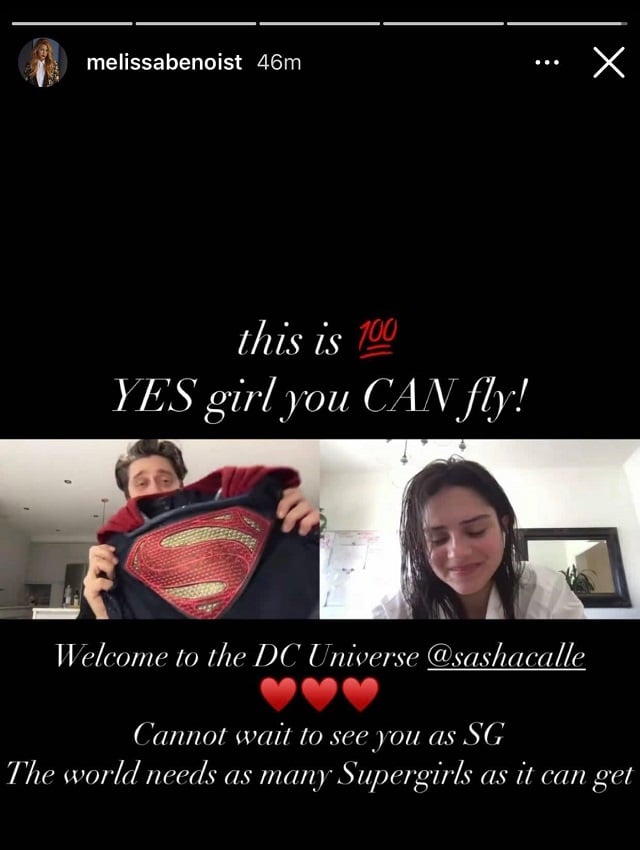 Photo credit: Melissa Benoist Instagram page
And remember how we mentioned a possible multiverse plotline? The interconnected DC shows on the CW, called the Arrowverse, has an even more extensive list of characters, which includes their own version of Supergirl played by Melissa Benoist. So what was her reaction to the casting news? Melissa made a congratulatory post on her Instagram story. (Awww!) We stan hard for women supporting women!
Since we've already seen a Flash crossover between Grant Gustin and Ezra Miller, we're hoping for the Supergirl edition. And to quote Melissa's caption, "The world needs as many Supergirls as it can get!"
Can't wait to see Sasha Calle in action? Check out this conceptual art created by famed digital artist BossLogic.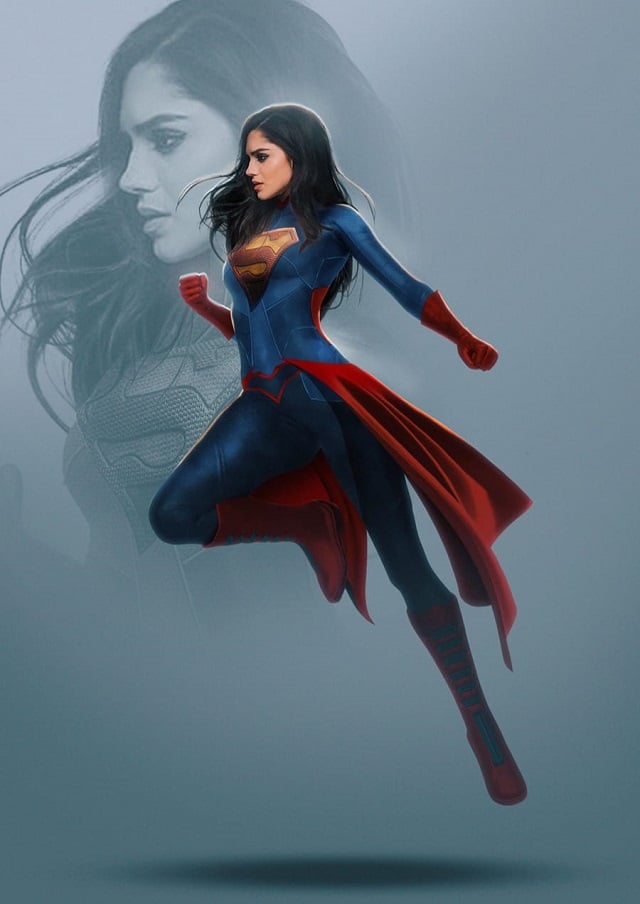 Photo credit: Boss Logic Facebook page