When it comes to bringing superior news and entertainment to Filipinos here and abroad, the country's largest broadcast station GMA Network remains steadfast in being Buong Puso Para sa Pilipino while asserting its dominance across all platforms.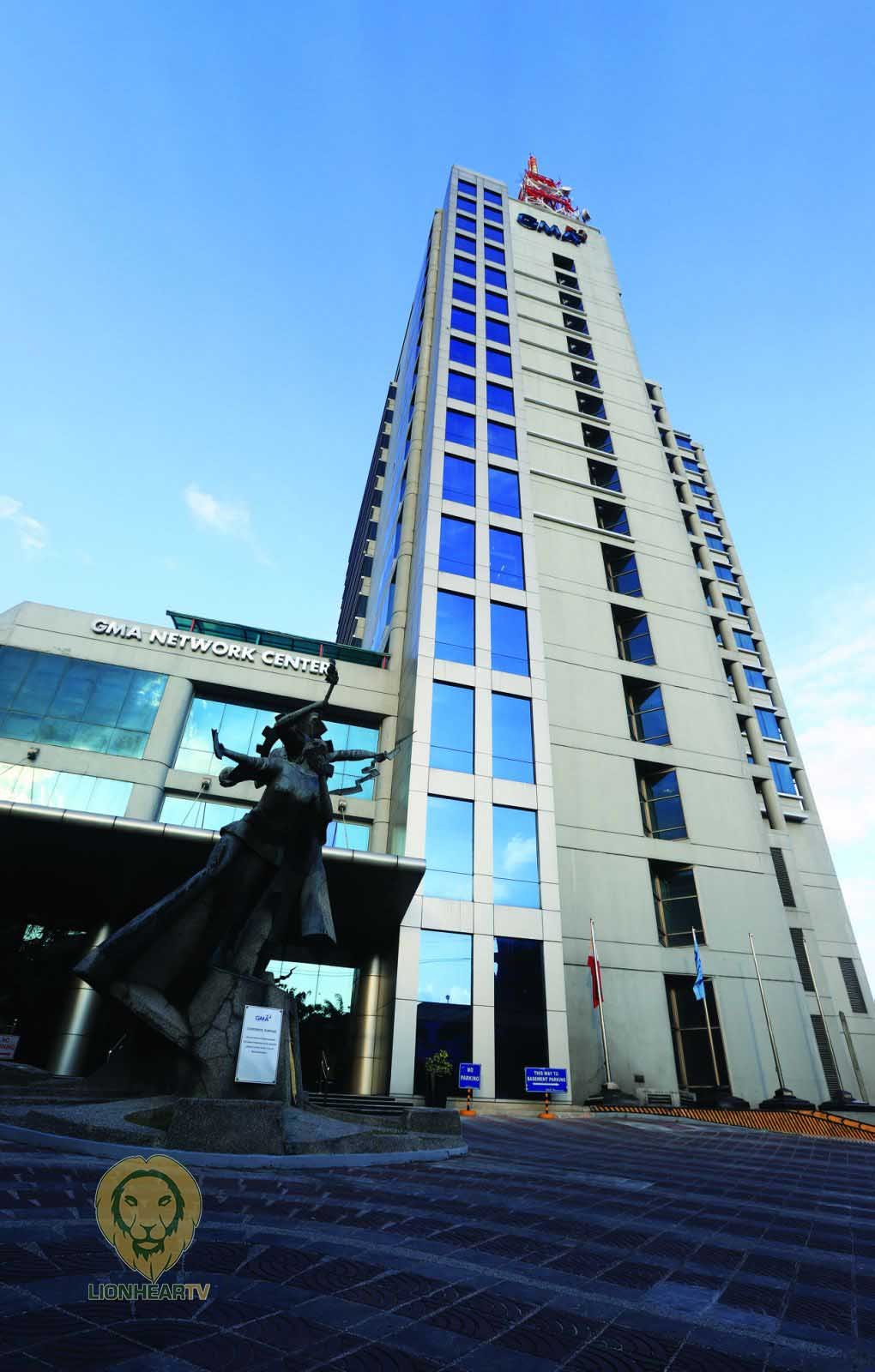 On TV, GMA reached 97 percent of total TV households in the country with an estimated 82 million viewers nationwide based on January to September 2021 data from Nielsen Phils.
GMA-7's reach is further complemented by second free-to-air channel GTV, along with the Kapuso digital channels Heart of Asia, Hallypop, and I Heart Movies which can be accessed using digital TV receivers GMA Affordabox or GMA Now for mobile smartphones.
Per major area, GMA's TV households net reach in Total Luzon is 96.1 percent with about 54 million viewers; Total Visayas at 98.2 percent with 16 million viewers; and Total Mindanao at 96.9 percent with 12 million Filipinos.
In Rural Philippines, GMA reaches 97 percent of the TV households with 36.4 million people while 96.3 percent with 45.4 million people are reached in Urban Philippines.
Additional data from MCTAM (Metro Cities TV Audience Measurement) also cited that GMA reaches nearly every TV household in Metro Dagupan at 99.5 percent net reach (with 351k viewers), Metro Cebu at 97.9 percent (with 2.3 million viewers), and Metro Davao at 99.4 percent (with 2.1 million viewers). These key regional cities are being reached by GMA's Regional TV channels which also have their respective local newscasts.
Abroad, viewers can catch GMA via its international channels GMA Pinoy TV, GMA Life TV, and GMA News TV as well as GMA On Demand.
Covering January to September 2021 data from Nielsen Phils. TAM survey, combined GMA and GTV news-related programs in Total Phils. reached 95.8 percent of TV households (with 80 million viewers nationwide). This was way ahead of the combined reach of news-related programs among its current competitors – TV5, CNN Philippines, and A2Z, which registered a total net reach of 69.3 percent (with an estimated 49 million viewers).
In the said data, GMA has the most number of newscasts and special news coverages which consist of 24 Oras and 24 Oras Weekend including 24 Oras Breaking News and 24 Oras News Alert, Unang Hirit, Saksi, and SONA 2021: The GMA News Special.
News programs on GTV also include simulcasts of 24 Oras, 24 Oras Weekend, and Saksi; Balitanghali, Breaking News, Dobol B sa News TV which was later on named Dobol B TV, News Live, News TV Live, State of the Nation, State of the Nation with Jessica Soho, and News TV Quick Response Team.
GMA Regional TV (RTV), meanwhile, takes pride in staying true to its "Local News Matters" campaign. With stations strategically located in Luzon, Visayas, and Mindanao, the regional arm of GMA Network consistently enables viewers to access local news in various communities outside Metro Manila.
Bringing ample news coverage to the regions are GMA RTV Balitang Amianan and Mornings with GMA Regional TV via the North Central Luzon hubs' RTV Dagupan Station and RTV Ilocos Station; GMA RTV Balitang Bicolandia via the South Luzon hub's RTV Bicol Station; GMA RTV Balitang Bisdak and GMA Regional TV Live! via the Central and Eastern Visayas hub's RTV Cebu Station; GMA RTV One Western Visayas and GMA Regional TV Early Edition via the Western Visayas hubs' RTV Iloilo Station and RTV Bacolod Station; and GMA RTV One Mindanao and At Home with GMA Regional TV via the Mindanao hubs' RTV Davao Station, RTV Cagayan de Oro Station, RTV General Santos Station, and RTV Zamboanga Station.
At the same time, GMA RTV's flagship national newscast, Regional TV News, continues to make the top stories from the regions available to more viewers nationwide Mondays to Saturdays, on GTV.
In addition to having the widest on-air news coverage across the country, GMA Network likewise got the highest brand trust score with 74 percent according to the Digital News Report (DNR) 2021 released by the Reuters Institute for the Study of Journalism.
GMA's radio stations also continue to serve audiences in Mega Manila, Cebu, Davao, Bacolod, Baguio, Cagayan De Oro, Dagupan, General Santos, Iloilo, Kalibo, Legazpi, Lucena, Naga, Palawan, Tuguegarao, and Zamboanga.
Since July 2020, its flagship stations continue to be unbeatable as the number one AM and FM stations in Mega Manila. As shown in the latest Nielsen Radio Audience Measurement (RAM) data, Super Radyo DZBB 594 recorded 38.6 percent audience share for September 2021. It continued to beat its closest competitor, DZRH, which posted 32.5 percent.
DZBB's cumulative reach was at 2.09 million listeners with 87 percent of listeners remaining loyal to the station during the month. The morning block was still the highest-rating daypart driven by the 6am-9am segment which includes the top-rating programs Super Balita sa Umaga, Saksi sa Dobol B, Melo del Prado sa Super Radyo, and Executive Summary.
Similarly posting winning numbers is Barangay LS 97.1 Forever! which dominated Mega Manila with an audience share of 30.4 percent in the said month. It was way ahead of its competition with DZMB recording only 16.4 percent.
With a cumulative reach of 5.62 million listeners and station loyalty of 74 percent, listenership for Barangay LS peaked during the 12nn to 1pm segment which was occupied by Barangay Love Stories.
Complementing on-air with online
GMA also takes to heart personalizing its content according to varying audience profiles of internet users.
GMA Network's online presence ably complements its supremacy on-air through www.GMANetwork.com, the official website where netizens can find all the latest updates on the Network's shows and artists; GMA News Online for round-the-clock news from the Philippines and around the world; and GMA's official accounts in all popular social media platforms.
The only Philippine network to own three YouTube diamond creator awards for having three channels surpass 10 million subscribers, GMA Network is 25 million strong on Facebook, has 1.9 million followers on Instagram, and 1.5 million on Twitter.
Additionally, GMA News and Public Affairs has more than 100 million followers across all social media accounts with Kapuso Mo, Jessica Soho being the most followed Philippine television show on Facebook with 26 million followers. Its award-winning News and Public Affairs team was also recently hailed as the top news content creator on TikTok Philippines.
Based again on Reuters Institute's DNR 2021, GMA News Online – together with GMA Network – enjoys the most reach among Philippine media outlets. It registered a weekly usage of 53 percent, ten points higher than ABS-CBN News Online's 43 percent.
While leading across all platforms, GMA Network, more importantly, continues to win the hearts of Filipino audiences both on-air and online.