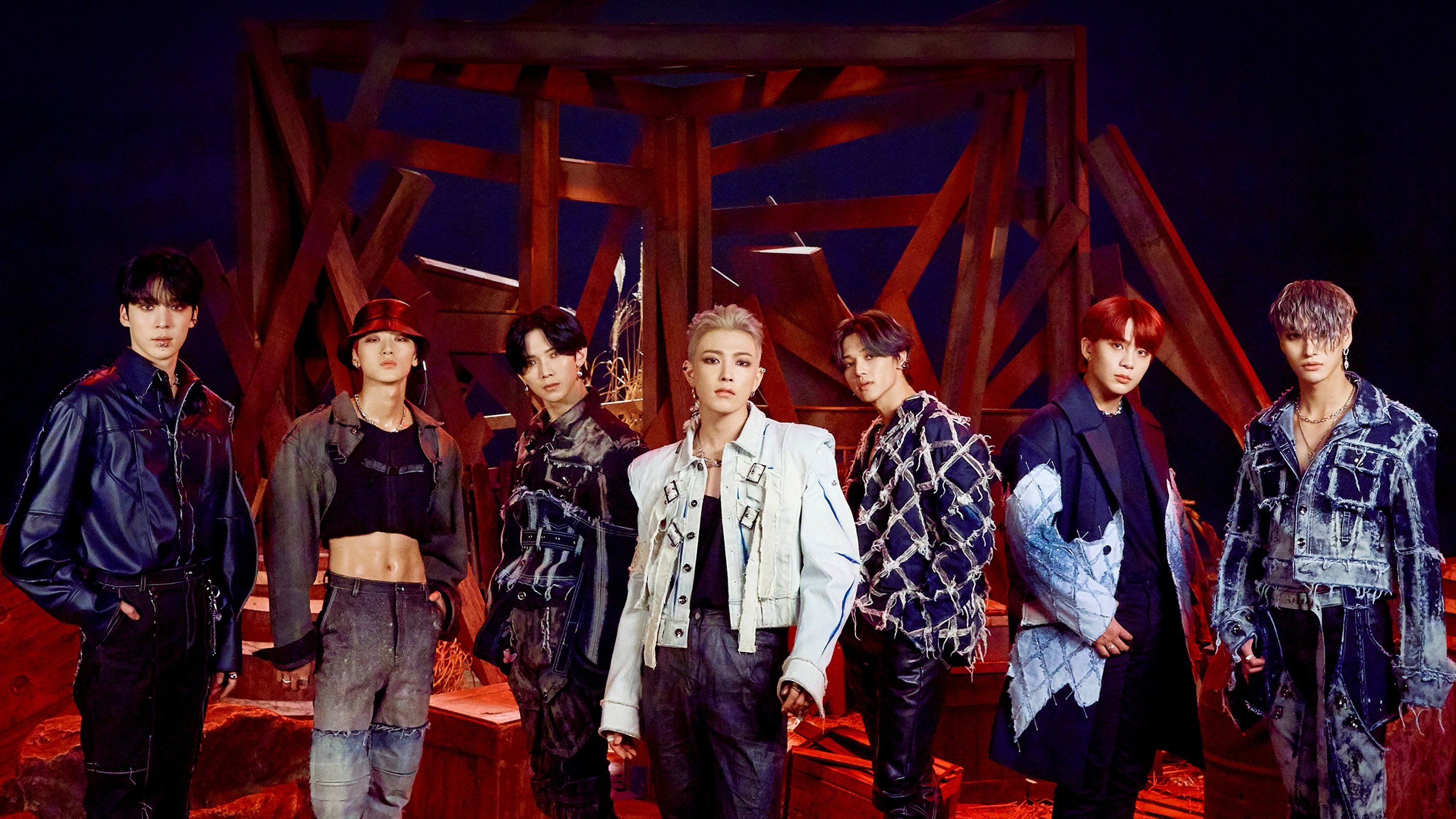 Photo credit: ATEEZ Twitter page
Atinys are sweating profusely because ATEEZ raised the temperature with a scorching hot concept trailer for "Zero: Fever Part 2," their upcoming EP. The video features the boys laying about a deserted wasteland drenched in a deep reddish glow, their skin glistening in closeups under a spotlight. (We feel truly blessed!)
Witness beauty in motion by watching the video below.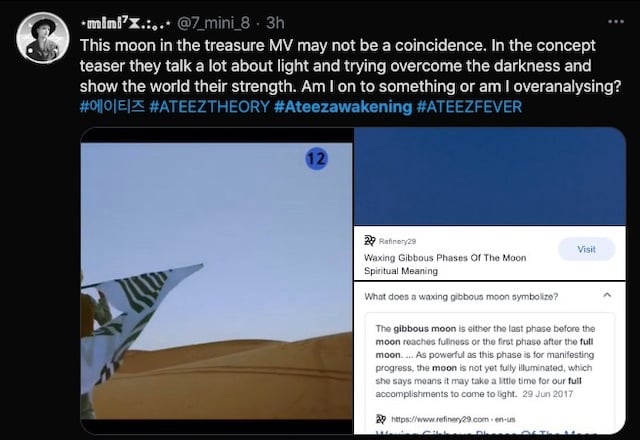 Photo credit: 7_mini_8 Twitter page
Phew! So what does it all mean? Eagle-eyed Atinys put on their detective caps and came up with their own theories. The post above discusses the possible foreshadowing of the fiery concept from another MV, which hints at a bright source of light. The message coincides with a silky smooth voiceover line that goes, "People hope that the flame within the boys would consume the darkness."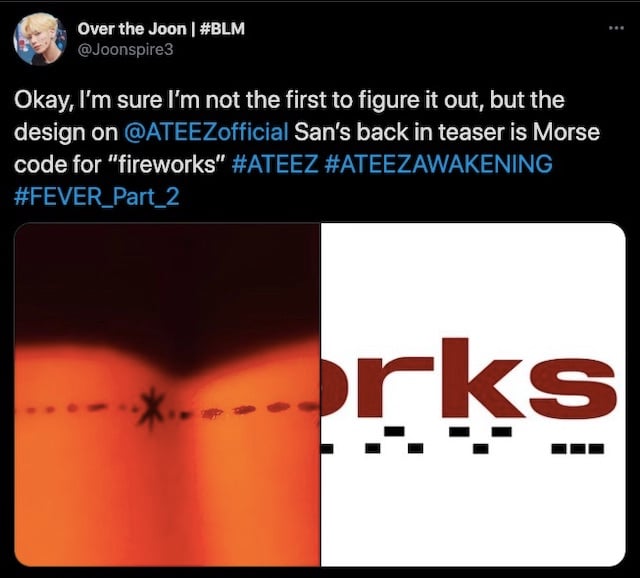 Photo credit: Joonspire3 Twitter page
With this illuminating revelation comes another groundbreaking analysis based solely on San's body art as seen above. And it turns out that "Fireworks" is slated to be the title track of the album so we can expect an MV very soon.
So when is the album dropping? "Zero: Fever Part 2" is coming out on March 1, 2021! Until then, just the concept trailer alone can inspire a deep dive into more theories with every rewatch.