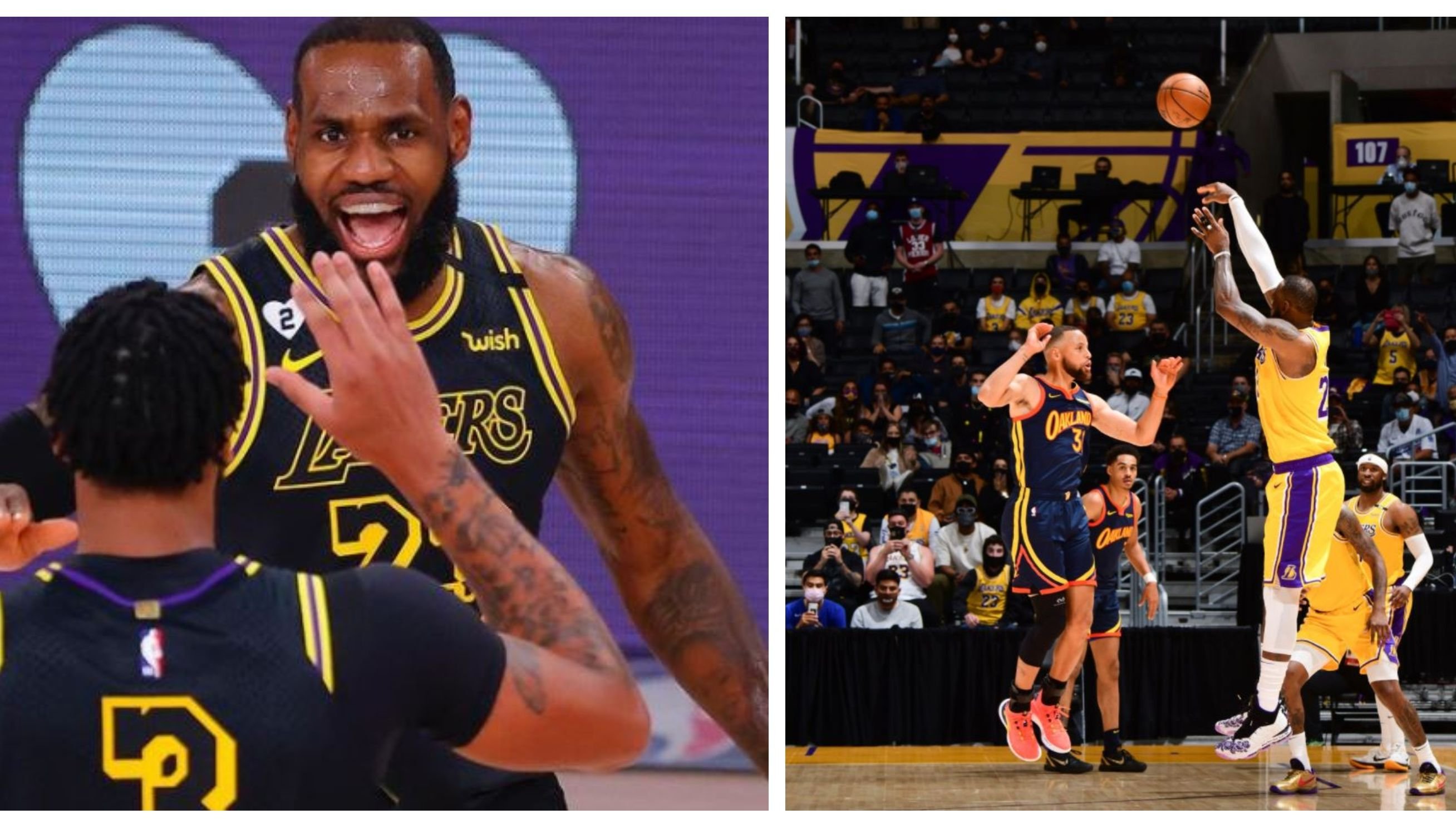 Photo credit: Anthony Davis/Twitter, Los Angeles Lakers/Twitter
LeBron James silenced his critics who continued to question his ability in the clutch. After all, he drained that long 3-pointer near half court that gave the Los Angeles Lakers a hard-earned 103-100 win over the Golden State Warriors at Staples Center.
READ: LeBron pushes Lakers to playoffs, Grizzlies survive
While everyone is praising LeBron now for his heroics, his teammate and good pal Anthony Davis decided to give him some good old ribbing after the game.
James did figure in quite the spill late during the fourth period after Draymond Green accidentally jabbed a finger in The King's eye. Ouch!
The four-time NBA MVP had to put some eye drops on his eye right before he hit that dagger 3-pointer.

Photo credit: Ryan Ward LA/Twitter
After the game, AD playfully quipped, "I think we need to poke LeBron in the eye a lot more to hit shots like that."
James, meanwhile, finished with all-around numbers of 22 points, 11 rebounds, 10 assists, two steals, and one block in 35 minutes. He admitted to having vision problems right before he took that clutch shot.
LBJ shares, "After [Draymond Green's] finger to the eye, I was literally seeing three rims out there!"
It's a good thing that LeBron shot at the right rim then!
Luckily for LA fans, Bron escaped that incident unscathed and his vision is just fine, so don't expect him to wear a Nick Fury eyepatch anytime soon.
AD and LeBron's chemistry, meanwhile, is off the charts right now, which would definitely help the team in their bid to repeat this season.
Will James and Davis be able to keep the Lakers in the game during the playoffs? Could you keep playing ball after someone jabs you in the eye?