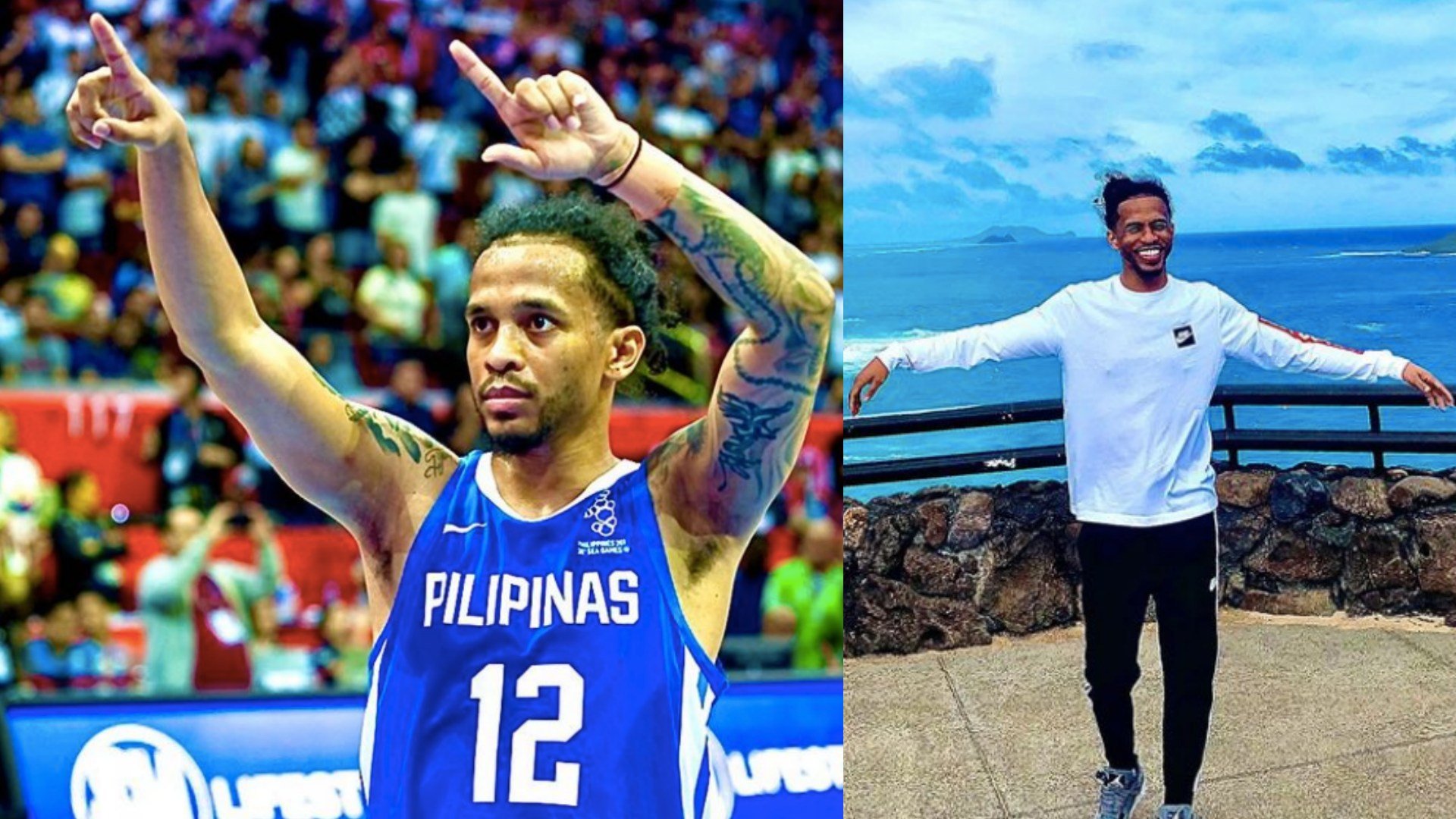 Photo credit: Chris Ross/Instagram
San Miguel Beermen guard Chris Ross shows us that it's never too late to accomplish your goals whether you're chasing a dream job or pursuing formal education.
After finding himself with a ton of free time due to the pandemic, the 36-year-old Fil-Am player continued his studies to finally get his college diploma. Ross enrolled at his alma mater, Marshall University in Huntington in West Virginia.
This week, the eight-time PBA champion proudly shared that he belongs to the class of 2021 after earning a degree in business management and marketing.
On his Instagram account the player writes, "Better late than never. I officially graduated from Marshall University! It was a LONG time coming but I used quarantine as a time to better myself and finishing some things that I didn't get to finish when I was first presented with the situation."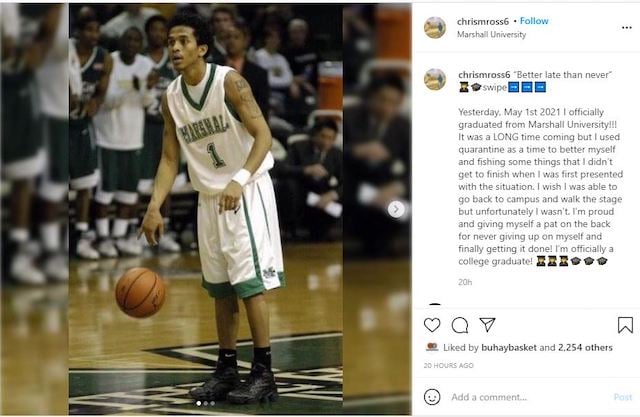 Photo credit: Chris Ross/Instagram
Better late than never, indeed. A lot of people can definitely relate to the struggle of juggling academics and a professional career.
For Ross, going back to school was always the goal, especially now that he's entering the later years of his PBA career.
The two-time PBA Finals MVP adds, "I'm proud and giving myself a pat on the back for never giving up on myself and finally getting it done! I'm officially a college graduate!"
Kudos to Chriss Ross for becoming the poster boy for adult education!
Ross' determination to keep learning reminds us of retired NBA player Vince Carter, who attended his college graduation right before that important Game 7 match against the Philadelphia 76ers back in 2001.
Even Shaquille O'Neal holds a doctorate in education, which shows us that the "dumb jock" stereotype is a thing of the past.
Were you inspired by Chris Ross' initiative to go back to school? Is there a goal that you've always wanted to achieve but felt too old to accomplish?