Photo credit: Warriors/Twitter
To say that Stephen Curry has had a good month would be a huge understatement. The Golden State Warriors superstar has been shooting the lights out, scoring 30 or more in nine of the team's last 10 games.
His scoring rampage, of course, is built primarily from his ability to light it up from a long range, oftentimes with a defender right up his grill.
It seems that almost every 3-pointer Curry took went in the entire April, as he just set the record for most threes in a month with 85 (and counting). Curry achieved the feat last April 25 (April 26, Philippine time) in Golden State's 117-113 win over the Sacramento Kings. Curry scored 37 points on 7-for-14 shooting from downtown.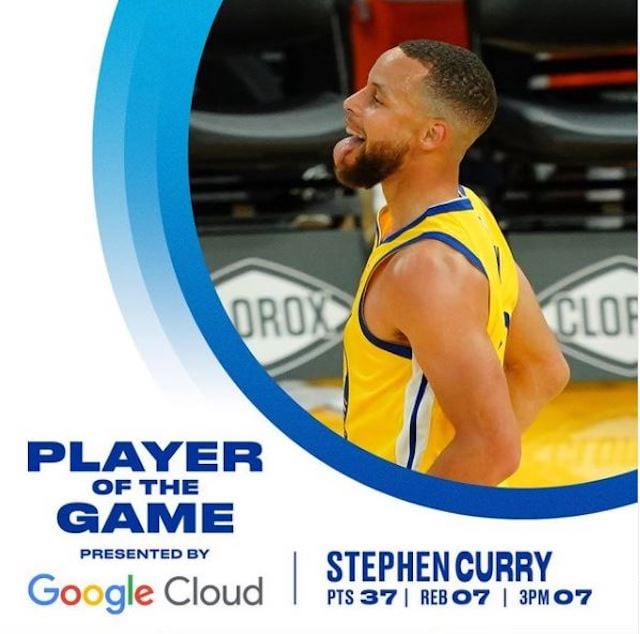 Photo credit: Warriors/Instagram
The two-time NBA MVP broke James Harden's record of 82 back in November 2019.
Well, April isn't over yet so Curry will most likely eclipse 90 in the Dubs' next two games.
According to a report from ESPN's Nick Friedell, Steph Curry described the hot streak as somewhat like an out-of-body experience. The three-time NBA champion guard shared, "When you're in this type of rhythm—nothing." He continued, "It's just trying to get a decent look, get your feet underneath you, and then the rest is muscle memory, confidence and just creativity, so just trying to be in the moment as much as possible. When you're missing, that's when you start thinking about mechanics, you start thinking about other stuff, those thoughts creep in your head. But when you're in a flow, in rhythm, there is not much going on upstairs. It's nice."
That is some solid advice from our main man Curry, reminding us not to overthink every little detail and just go with the flow.
Stephen Curry is already the best shooter in NBA history so feats like this one shouldn't surprise us as much. Still, watching him play and do his thing is always a sight to behold.
How many more threes do you think Stephen Curry will make before April ends?