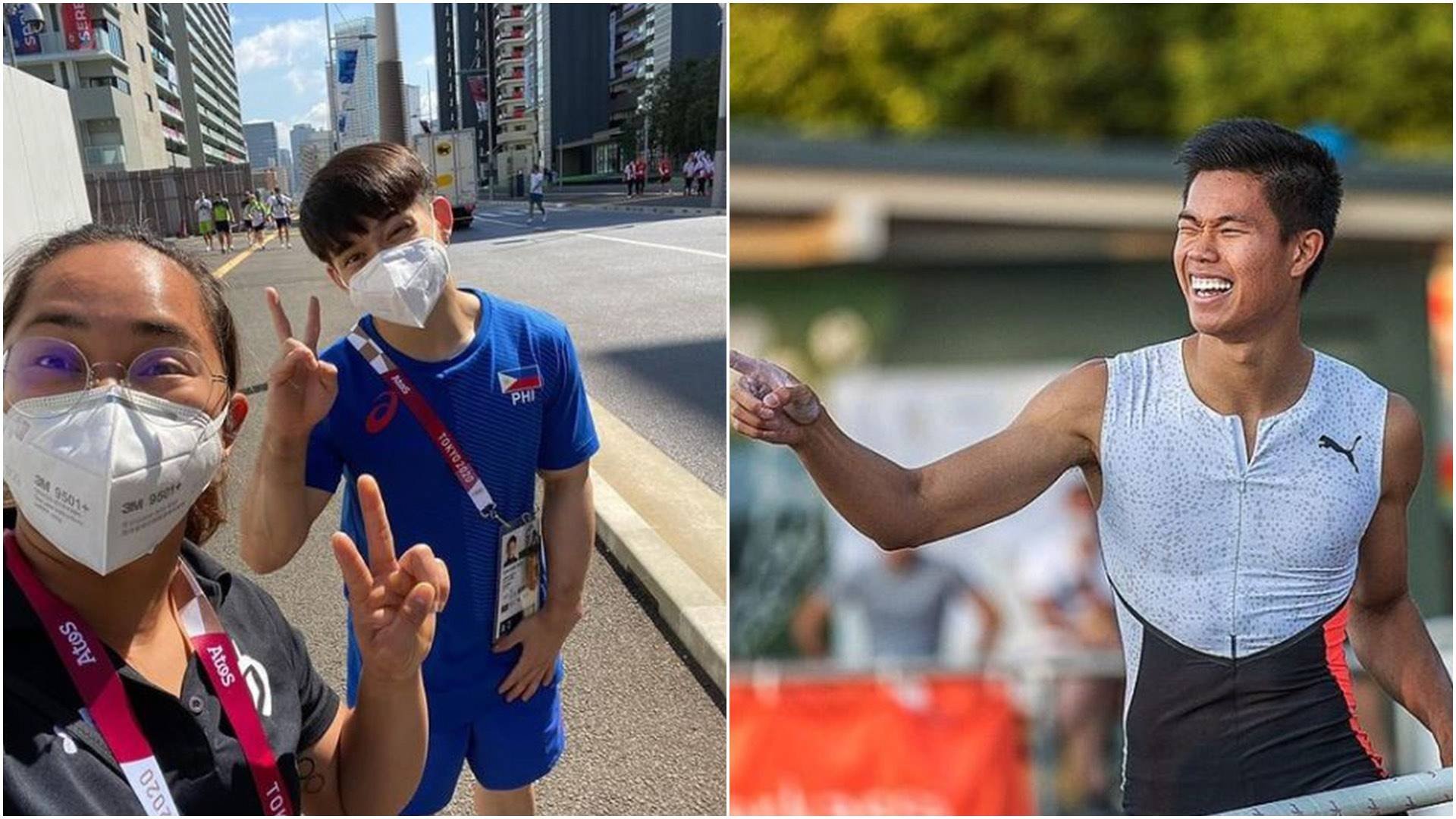 Photo credit: Hidilyn Diaz and EJ Obiena/Instagram
By Kriel Ibarrola
All roads lead to Tokyo, Japan. After that unprecedented postponement due to the pandemic, the 2020 (2021) Summer Olympic Games is finally upon us. This year, 19 Filipino athletes have qualified for the grandest sporting spectacle in the world and will be representing the flag in the games.
While simply being part of the Olympics is a huge accomplishment in itself, we're looking for more this time around.
Participation medals are nice and all, but we want the real thing. The real hardware.
Let's address the elephant in the room. Will we finally be able to end that gold medal drought this year?
While the country certainly wanted to send more delegates for more chances of winning, 19 isn't a bad number to have. For sure, we can expect at least one podium finish out of the bunch, right?
Well, it's easier said than done. The Olympics, after all, gather all the best athletes across all sports in the world in one place.
ALSO READ: Osaka makes winning return at Tokyo Olympics
Plus, the Philippines' track record in these games haven't exactly been uplifting.
Since making our Olympic debut way back in 1928, the Philippines has only won a total of 10 medals, which include three silvers and seven bronzes. These came from boxing, athletics, swimming, and weightlifting.
Yup, we've never even tasted that sweet gold even once. Our girl Hidilyn Diaz came close in 2016 when she bagged the silver medal in weightlifting. We're hoping she can finally win it all this time around. Boxers Anthony Villanueva (1964) and Onyok Velasco (1994) were the other two to win second place.
READ: Hidilyn Diaz, Margielyn Didal open Olympics medal campaign
The country is going for quality over quantity with our representatives. Despite the low turnout, we do have some amazing athletes that could give us pride and glory in their respective sports.
Carlos Yulo (gymnastics) and Yuka Saso (golf) both looked phenomenal in their respective fields and could be strong podium contenders.
Of course, our boxers will always be world-class. Leading the charge this year are Eumir Marcial and Nesthy Petecio (who just won his kick-off bout via unanimous decision).
We even have wild cards like pole vaulter EJ Obiena who could become the first Filipino gold medalist. Margielyn Didal also has the chance to be the first gold medallist in skateboarding, which will be making its debut in the Olympics.
It's not going to be easy, but this year might just be our closest to obtaining that elusive win.
Which Filipino athlete do you think has the strongest chance to bag the gold?
WATCH: Who Got Balls: Carlos Yulo