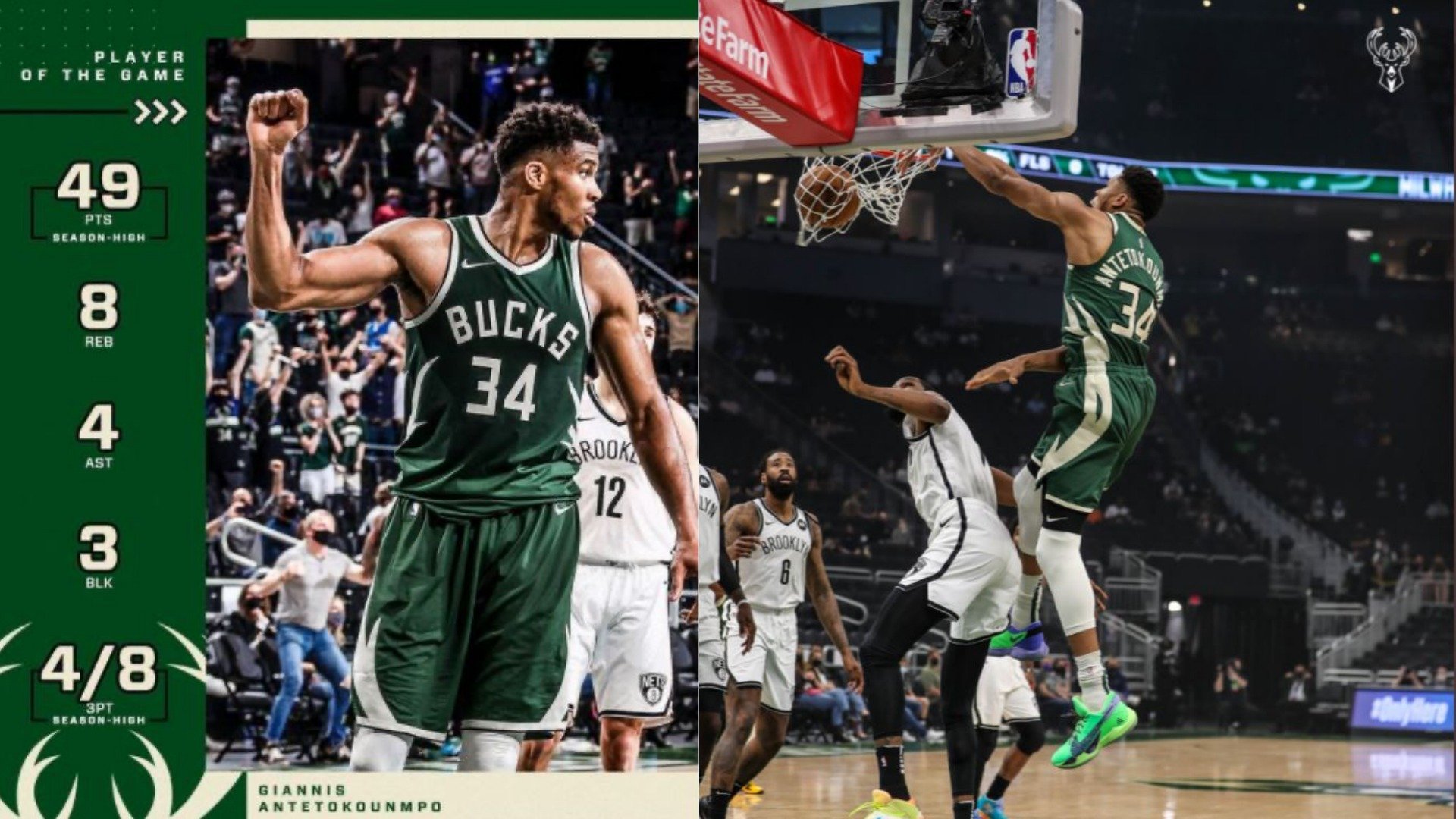 Photo credit: Milwaukee Bucks/Twitter
Two MVPs shared the court on May 2 (May 3, Philippine time), as Giannis Antetokounmpo and the Milwaukee Bucks hosted Kevin Durant and the Brooklyn Nets at Fiserv Forum in Wisconsin.
Luckily for all of us, the pair of supreme athletes did not disappoint and figured in a duel of epic proportions. Filipino fans, of course, were a bit torn on this match-up since Antetokounmpo and Durant are both fan favorites and have huge fan bases, respectively.
However, it was Team Giannis who got some bragging rights over Team KD on this one. Not only did the reigning NBA MVP led the Bucks to a statement 117-114 win, he also got the better of Durant in their mano y mano.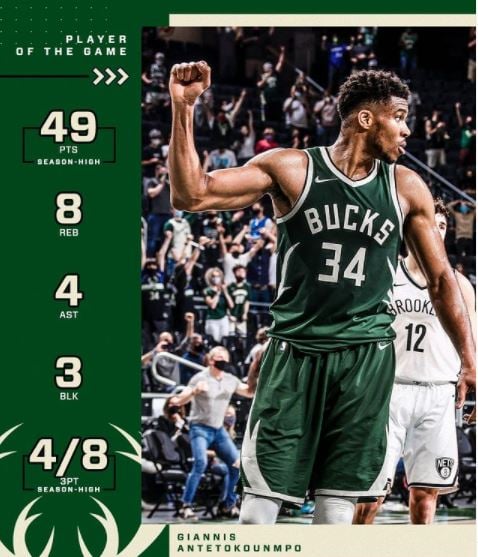 Photo credit: Milwaukee Bucks/Instagram
The Greek Freak, who just returned from an ankle injury, finished with all-around numbers of 49 points, eight rebounds, four assists, one steal, and three shot blocks in 36 minutes. He made 21 of his 36 attempts from the field and went 4-for-8 from past the arc. (Who says the Giannis can't shoot?)
This is not a knock on Durant's own capabilities since he also had a spectacular outing of 42 points on 16-for-33 shooting from the field (including seven made 3-pointers), along with 10 rebounds, two assists, and one steal in 40 minutes.
Still, it's pretty clear that this round goes to the Bucks megastar. Antetokounmpo climbed the ladder and detonated an alley-oop slam over Durant in the first half. Oof!
KD's signature jumper is also incredibly hard to block, but Giannis somehow made it possible in this play.
Durant did hit plenty of tough shots in the ball game, but he came up short when it mattered the most, as he missed a potential game-tying 3-pointer at the end of regulation. Sayang.
After the match, Giannis had nothing but love for KD, calling him one of the game's all-time greats.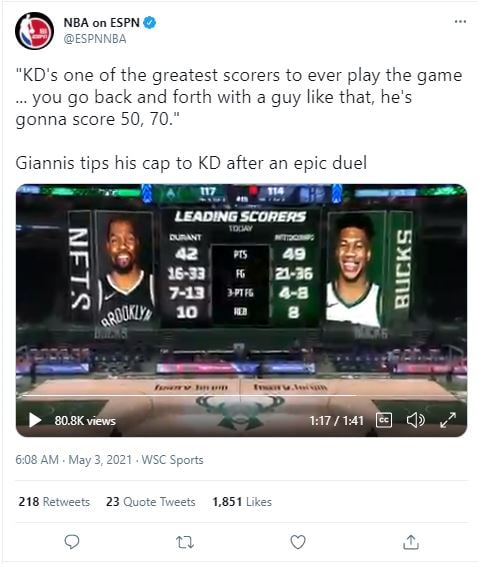 Photo credit: ESPN NBA/Twitter
That was indeed a barn-burner of a game and easily one of the best matches this season. The two superstars clearly brought out the best out of each other.
Would you like to see Antetokounmpo versus Durant round two come playoff time?