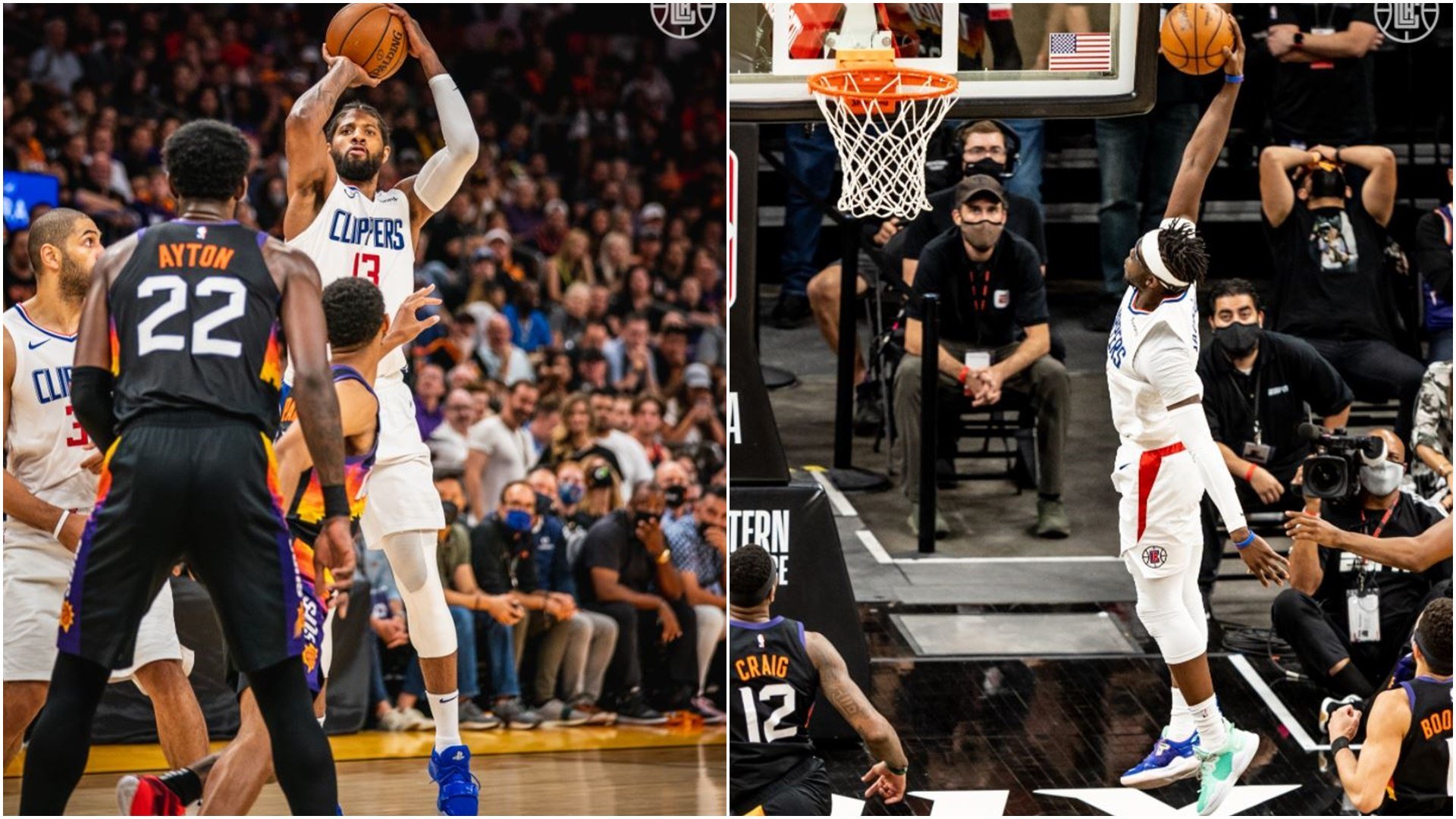 Photo credit: LA Clippers/Twitter
A wounded animal is the most dangerous when its back is against the wall. The same goes for the Los Angeles Clippers. Time and time again, we've seen this Clipper team appear to be on brink of defeat, only to storm back and take the series.
READ: May pag-asa pa ang Clippers in the playoffs
Given how their 2021 postseason run has played out so far, we knew the Clips will once again bring their A-game in another win-or-go-home scenario against the Phoenix Suns in Game 5.
The Clippers have had their share of blowing 3-1 leads in the past, and they're hoping to be on the other side of history this time around. They planted that seed in Game 5, running away with a 116-102 win to extend their season.
Grabe! Is this the same malas Clippers team of the past? Damn. And they're doing it even without Kawhi Leonard! How crazy is that?!
Paul George A.K.A Playoff P was once again in peak form, dropping 41 points, 13 rebounds, six assists, and three steals! Sinong Pandemic P, ha?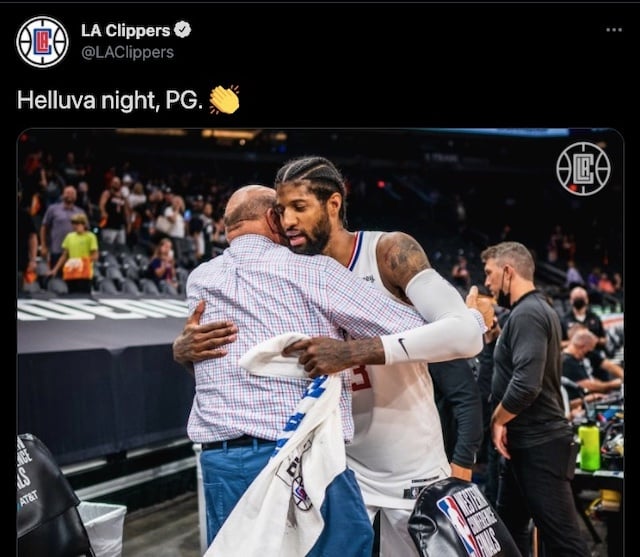 Photo credit: LA Clippers/Twitter
Moreover, he efficiently executed his play shooting 15-for-20 from the field and 3-for-6 from downtown. Clippers fans are certainly forgiving PG13 for those missed free throws in the previous games. The Clippers, meanwhile, now hold this absurd record of 7 wins when trailing in the playoff series. Most teams buckle after a tough loss, but the Clippers just move on and get better.
The Suns also missed that first ticket to the NBA Finals. Don't fret though, they'll run it back in Game 6. For sure, they want to close the series there and then. A Game 7 against the Clippers team is going to be a challenge.
Do you think that the Clippers will continue their comeback tour and somehow win this series?