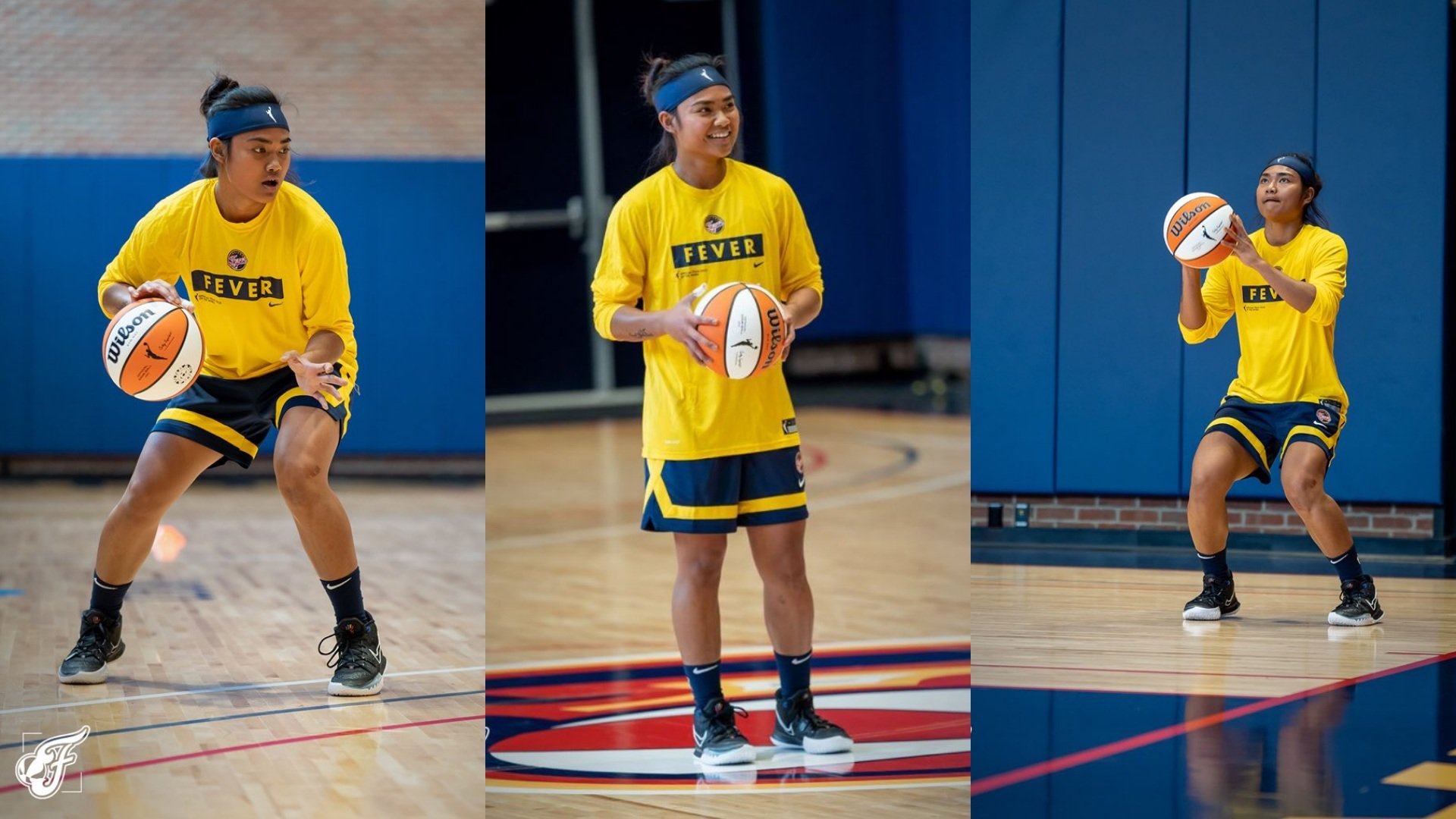 Photo credit: Indiana Fever/Twitter
Pinoy fans are still eagerly awaiting the day that a homegrown Filipino bro gets drafted in the NBA. However, it looks like we won't have to wait that long for the first full-blooded Filipina to suit up for the WNBA. Twitter users are once again flexing their #PinoyPride hashtags, after Filipino-American guard Chanelle Molina was invited by the Indiana Fever to participate in their training camp for the 2021 WNBA season.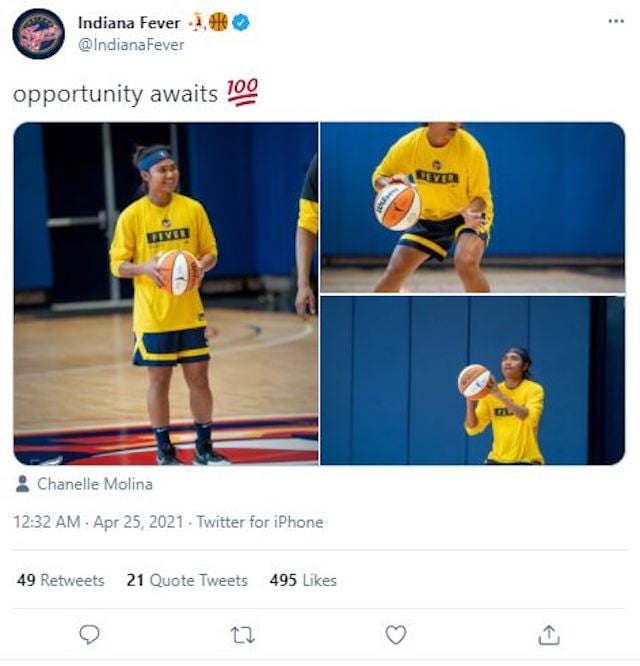 Photo credit: Indiana Fever/Twitter
The 5-foot-9 playmaker played college ball for Washington State University and has enough experience to take on the training camp and crack a spot in Fever's 12 available roster slots.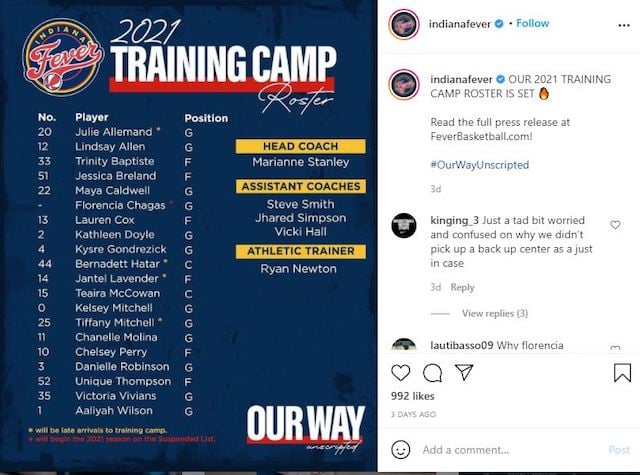 Photo credit: Indiana Fever/Instagram
Molina's name was among the 19 hopefuls set to participate in the camp, which began last April 25 (April 26, Philippine time). Unfortunately, the Fil-Am player's journey came to an abrupt conclusion due to an ankle injury.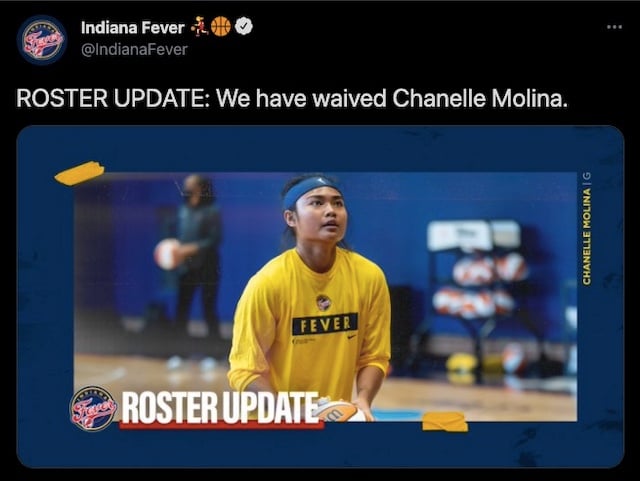 Photo credit: Indiana Fever/Twitter
Despite the setback though, we believe that Molina's go-getter attitude will prevail and pave the way toward an eventual WNBA career.
We've already seen her tenacity in action as Molina actually applied for last year's draft but was unable to make the cut. Still, she did not give up on her dream and managed to get noticed by the Fever team looking to infuse some young talent into their roster.
Molina does have the credentials to become successful in the big stage. In fact, she has already played overseas for the Norrkoping Dolphins in Sweden's Basketligan league, where she led the team to a 14-7 record. She averaged 18.1 points, 6.3 rebounds and 4.1 assists during that stretch.
Do you think there's a chance that Molina will make it to the WNBA?