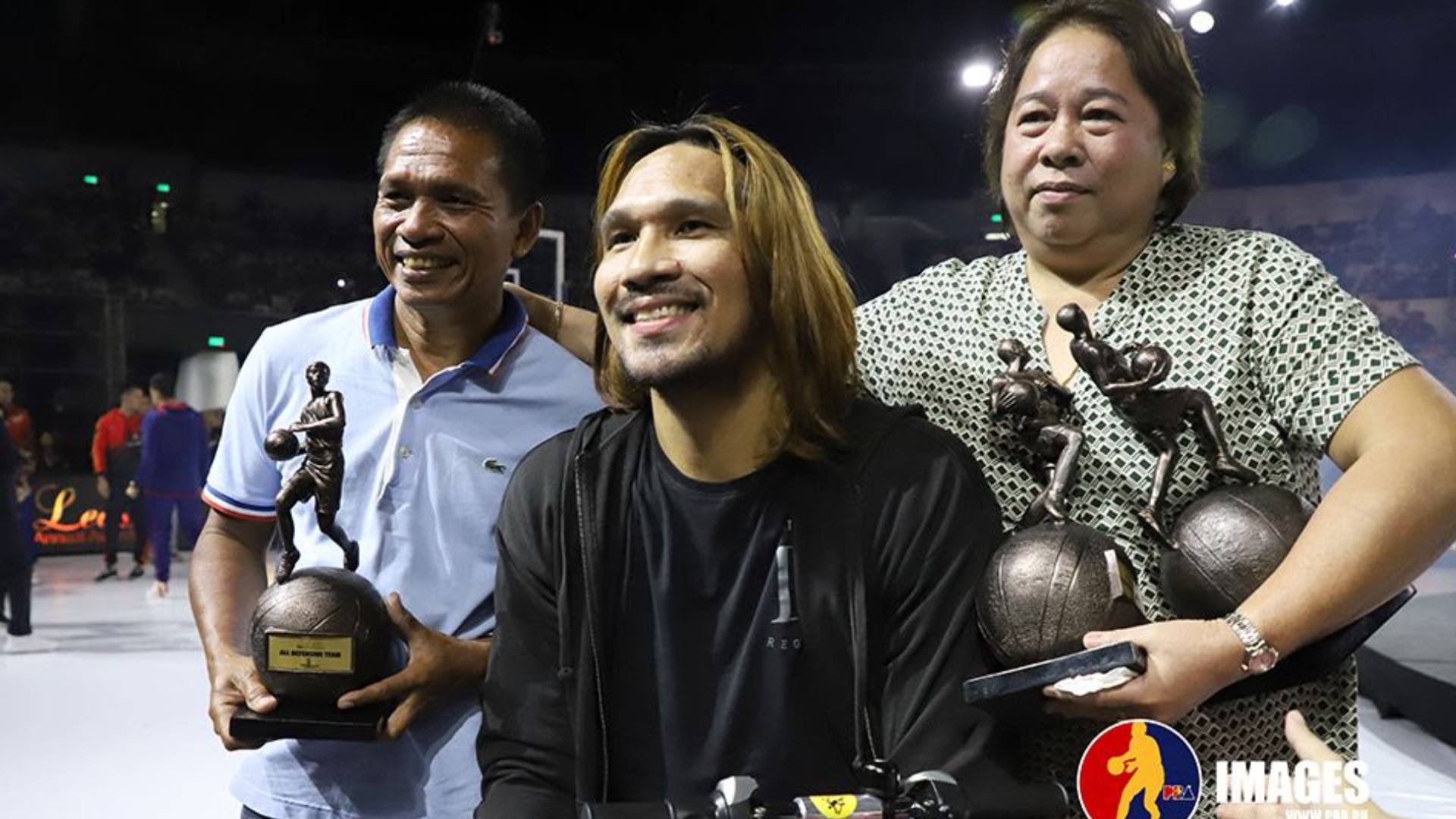 Photo credit: PBA Gallery
By Kriel Ibarrola
June Mar Fajardo has never been shy of admitting that he is a giant mama's boy. Let's be honest, who isn't, right?
But right now, the 6-time PBA MVP needs all the prayers and support from his fans. Several reports have confirmed that Fajardo's doting mother Marites passed away in Cebu last Thursday.
Her cause of death remains uncertain at the moment. Fajardo and the San Miguel Beermen have yet to release a statement about the matter, but it is worth noting that the PBA superstar posted a black photo with a candle on his social media accounts.
A mother's love is beyond special. That's truly the case for June Mar, who has always looked back at his mother for every career milestone he reached in his basketball career.
Marites has often made the trip to Manila to watch his son play for San Miguel and even for Gilas Pilipinas. Her calming presence was always there whenever Fajardo received his MVP trophies.
READ: June Mar Fajardo relishes return from sickbay
Fajardo has often shared his simple life in the province, with his mother always at the center of it all.
He made sure his family is well taken care of, providing them with a new house, some business, and everything they need. Despite already being a massive star in Manila, Fajardo makes it a point to always come home to Cebu and be with his family.
Basketball, of course, is a brotherhood. Several of Fajardo's teammates have already offered their condolences to the big man's family. But perhaps the most touching message of them all came from one of his closest friends, and fellow mama's boy Marc Pingris.
View this post on Instagram
Let's keep June Mar Fajardo and his family in our prayers.
ALSO READ: 'Dota' buddy and close pal June Mar Fajardo pays tribute to Marc Pingris