Photo credit: Yuta Watanabe/Instagram
Given their status as the host nation of the 2021 Tokyo Olympics, the Japanese Men's Basketball team definitely have home court advantage in the upcoming quadrennial meet.
With over two months left until the start of the tournament on July 23, the Japanese Basketball Association (JBA) released its massive 32-man pool who will vie for the 12 available slots.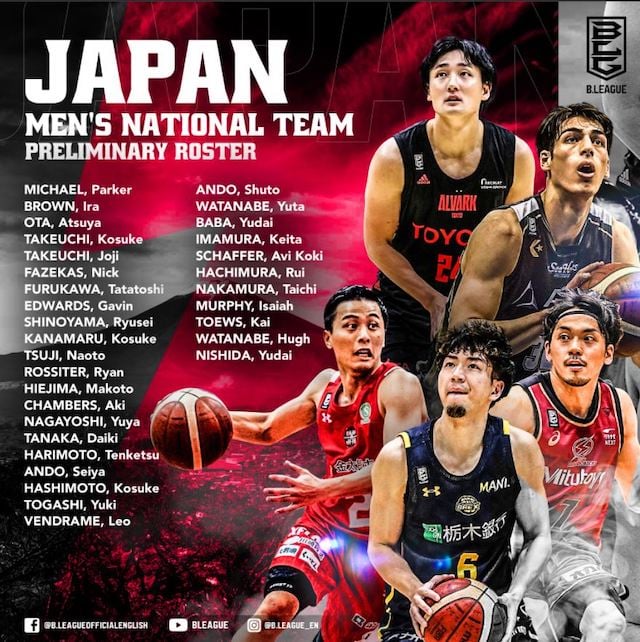 Photo credit: B.LEAGUE/Facebook
Now that's a lot of names! While Japan's basketball pool is brimming with talent, there are two names who stood out and will likely make the cut.
NBA players Rui Hachimura of the Washington Wizards and Yuta Watanabe of the Toronto Raptors are expected to represent their home country for the Olympics.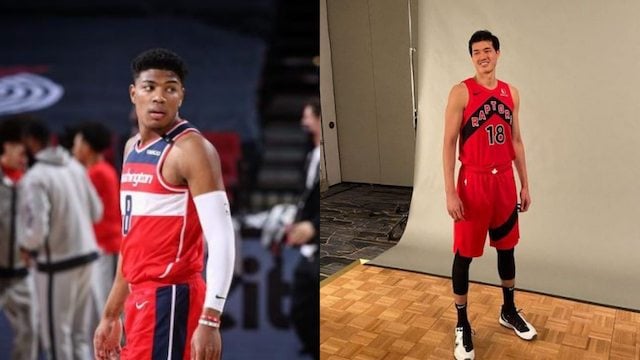 Photo credit: Rui Hachimura/Instagram, Yuta Watanabe/Instagram
Hachimura is the highest-ranked Japanese draft pick in NBA history (9th overall back in 2019). The outstanding forward is currently enjoying a fine sophomore season in DC and tallying 13.5 points, 5.7 rebounds, and 1.5 assists in 48 games played so far.
Meanwhile, Watanabe recently got his two-way contract upgraded to a standard deal. The hardworking forward has earned himself a spot in coach Nick Nurse's rotation, averaging 4.1 points and 3.2 rebounds on 46.3% shooting from the field in 42 games.
Aside from these two NBA stars, Japan's national team stalwarts Makoto Hiejima and Naoto Tsuji are also expected to make the team.
The cream of the crop from Japan's B-League are also in the running, including Tenketsu Harimoto, Iyusei Shinoyama, and Keita Imamura, among others.
Japan's naturalized player Nick Fazekas also faces some competition this year, as B-League imports Ryan Rossiter, Gavin Edwards, Ira Brown, and Michael Parker are all in the pool.
Do you think Japan has what it takes to take on the upcoming Tokyo Olympics basketball tournament?