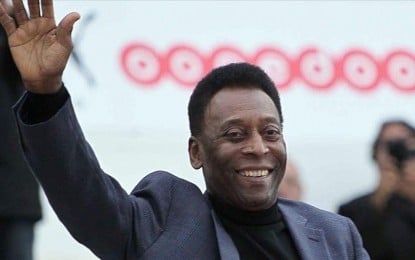 ISTANBUL – Brazilian football legend Pele's health has worsened during his stay in the hospital to help battle his cancer, according to doctors and his family.
Pele, 82, will remain hospitalized in a common room under the necessary care of the medical team, Sao Paulo's Albert Einstein Hospital said in an update on his condition.
Pele's daughter, Kely Nascimento, wrote on social media that Pele would stay in the hospital during the coming Christmas weekend.
"Insta family, our Christmas at home has been suspended. We decided with the doctors that, for various reasons, it would be better for us to stay here with all the care that this new family at Einstein gives us!!" Nascimento said on Thursday.
Pele has been battling colon cancer since September 2021 and was hospitalized on Nov. 29.
The legendary football player helped Brazil to clinch three World Cups in 1958, 1962 and 1970.
He scored 77 goals in 92 matches for his country and is widely regarded as one of the greatest footballers of all time. (Anadolu)