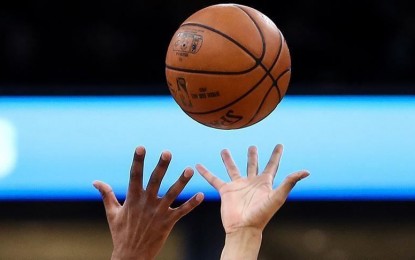 MANILA – Mandaue became the second team to book a ticket to the Pilipinas VisMin Super Cup Visayas leg semifinals after waylaying Tubigon, 80-50, on Tuesday at the Alcantara Civic Center in Cebu.
Mandaue banked on its solid defense in the middle quarters to pull away as it held Tubigon to less than 10 points in both the second and the third periods.
Tubigon was eventually held to the lowest scoring output so far in the young league, lower than the previous record of 53 the same Mandaue squad conceded to Tabogon on April 16.
Actually, the real previous league low was 46 from Siquijor during its opening night defeat to Mandaue, but the infamy was scratched off the record books following the expulsion of Siquijor from the VisMin Super Cup due to game fixing allegations.
"That's getting to be our identity as a team in the VisMin Cup, limiting our opponents and playing good defense. Kung hindi din ako nagkakamali, kami din ang nakapagbigay din ng lowest output of Talisay (If I am not mistaken, we were also the team that held Talisay to its lowest output so far)," Coach Mike Reyes said.
Reyes was referring to Mandaue's first round meeting with Talisay in which despite the blowout defeat, the latter only made 77 points, the only time so far in the season that Talisay was held to less than 80.
Shaq Imperial led Mandaue, which moved up to 6-2 in the standings, with 15 points, seven rebounds, one assist, two steals, and one block.
Gileant Delator had a perfect game of 4-of-4 from the field and 3-of-3 from the foul line for 13 points with five assists and one steal.
After dropping a league record 35 points in his team's win on Saturday night against Tabogon, Pari Llagas had 20 boards and 18 markers alongside three dimes and one steal for Tubigon, which dropped to 1-7. (PNA)