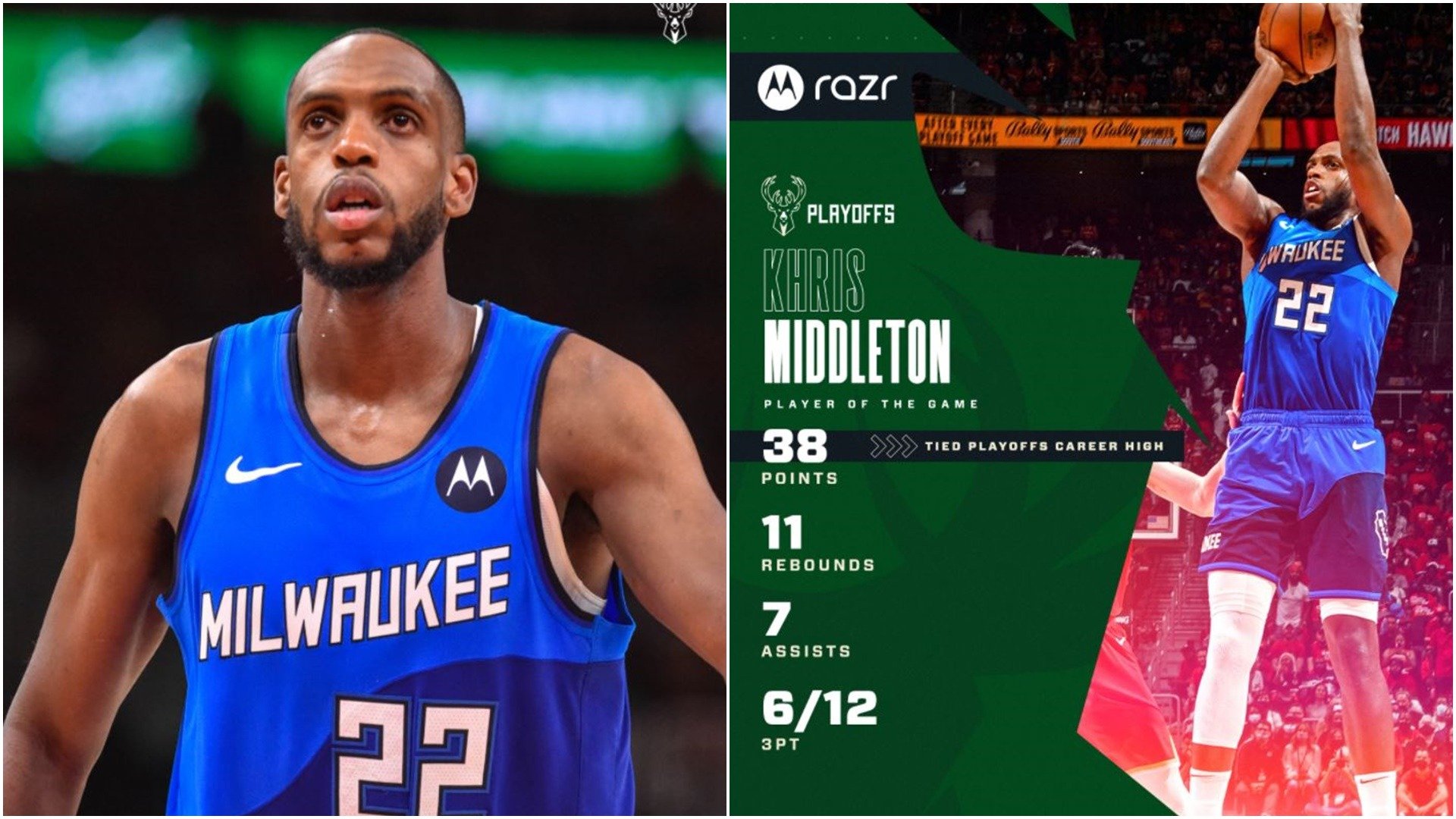 Photo credit: Milwaukee Bucks/Twitter
It's a known fact that the Milwaukee Bucks will go as far as Giannis Antetokounmpo takes them. The team practically lives and dies with the two-time NBA MVP.
READ: Antetokounmpo beats Durant in battle of the East giants
Throughout the Bucks' success over the years, one player has been overlooked so much. But not anymore! Khris Middleton has paid his dues, and it's about time we all take notice. He's not just a glorified sidekick. He's a legit NBA star.
Gem 3 between the Bucks and the Atlanta Hawks is the ultimate proof. Fresh from Game 2, the Bucks knew they'll be in for a dog fight.
It was neck and neck for a while, until Middleton showcased why his teammates call him "Khash Money."
The two-time NBA All-Star went bonkers in the final 12 minutes of the game, scoring 20 of his game-high 38 points, to go along with 11 boards, and seven assists. Middleton even outscored the entire Hawks team in that fourth quarter, 20-17.
Grabe. One man show!
Retired NBA player and ESPN analyst Kendrick Perkins even went as far as claiming that Middleton is the true Batman for the Bucks, while Giannis is his Robin.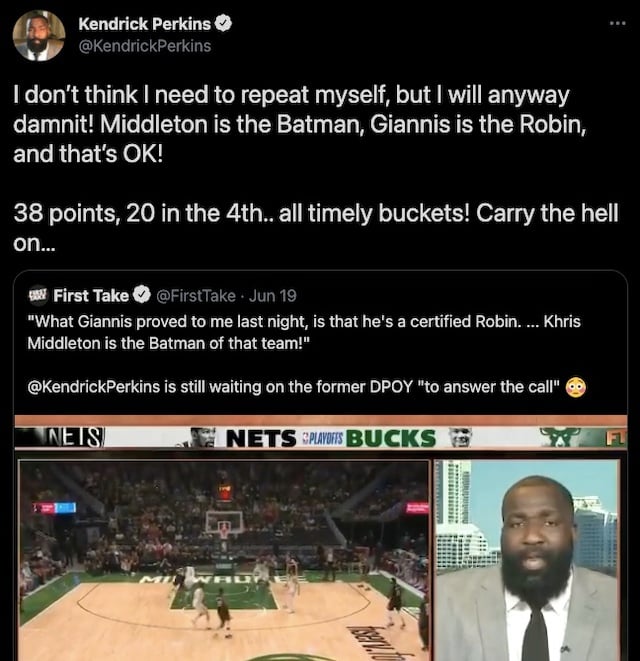 Photo credit: Kendrick Perkins/Twitter
Hold your horses, Big Perk! Medyo over naman yata. But one thing's for sure, Middleton has always been madly underrated. He is a terrific defender, great shooter, and amazing clutch performer. What more could you ask for?
Give this man his respect he deserves! Giannis, meanwhile, was equally impressive tallying 33 points and 11 boards. The pair actually became the first duo to record 30+ points and 10+ rebounds in a single playoff run.
So, do you think that Khris Middleton is indeed the alpha for the Bucks?