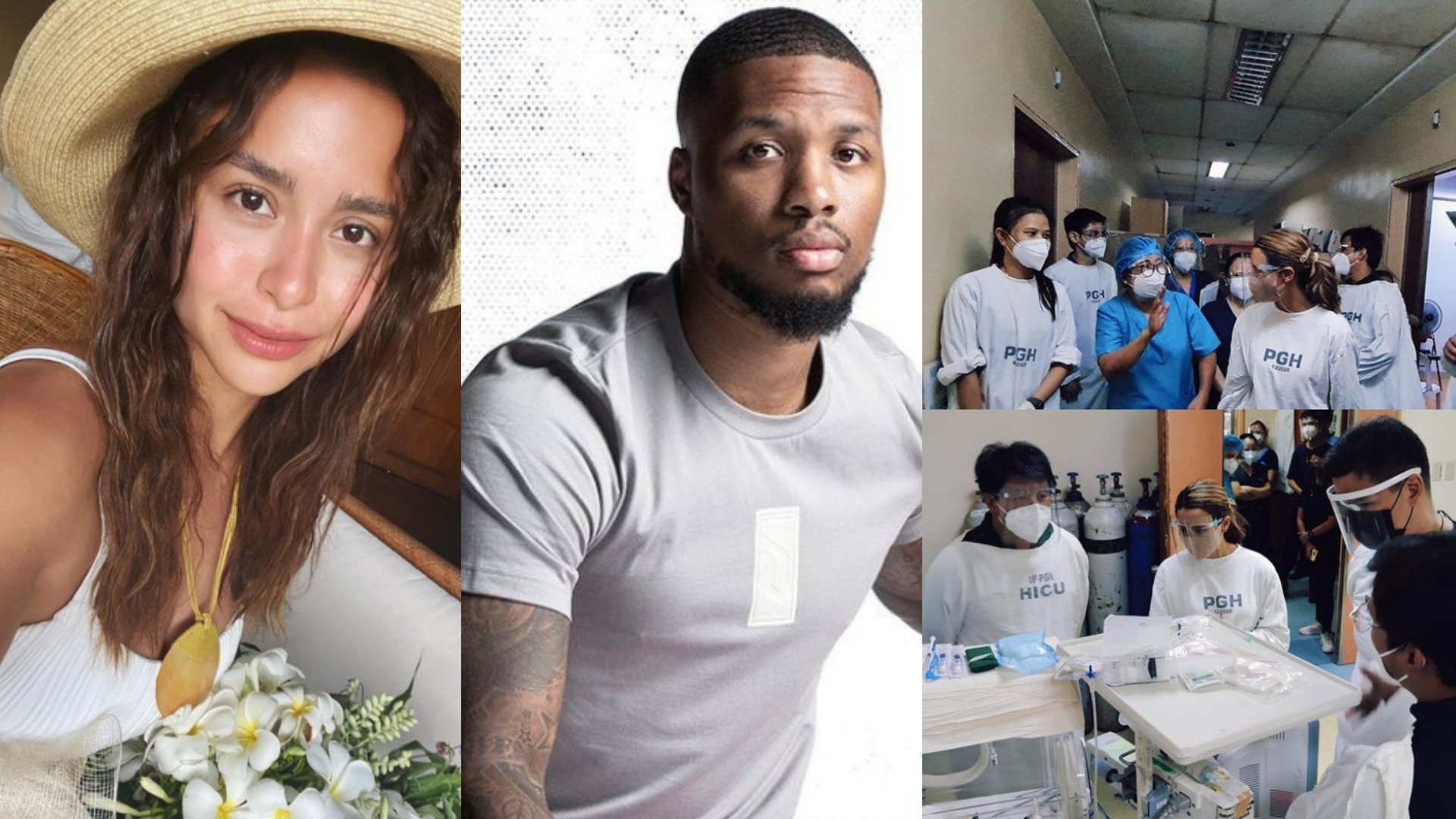 Photo credit: Yassi Pressman/Instagram, Damian Lillard/Instagram
Damian Lillard is coming up clutch both on and off the court!
We've all seen Dame Time take over and pretty much come to the rescue of the Portland Trail Blazers time and time again. But this time around, the six-time All-Star helped out a great cause in the Philippines.
Proving that there's more to life than just basketball, Lillard made a generous donation to the Philippine General Hospital (PGH). The beloved medical institution recently caught fire and needs all the financial support it can get to rebuild the hospital.
Since Lillard is a pretty low key guy, Pinoy fans would have never found out unless someone brought it to our attention. Case in point, it was Filipina actress Yassi Pressman, who has been active in the PGH donation efforts, that revealed his philanthropic ways.
In a lengthy Instagram post, Pressman thanked all those who opened their hearts (and wallets) for the cause. At the tail end of the message, she gave a huge shout-out to the NBA superstar.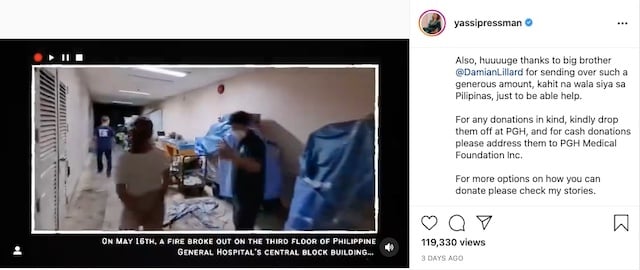 Photo credit: Yassi Pressman/Instagram
Pressman shared, "Huge thanks to big brother @DamianLillard for sending over such a generous amount, kahit na wala siya sa Pilipinas, just to be able to help."
Dagdag ligtas points para sa'yo, Dame! For sure, dadami ang Filipino fans mo!
While the exact amount Lillard donated hasn't been disclosed (keeping it classy), we're sure it's a huge amount. After all, the 30-year-old megastar is a pretty wealthy dude with a net worth of $70 million (around 3 billion pesos) as of this year.
The player has been known to support plenty of charities and foundations and even has his own organization called the Team Lillard Foundation that's dedicated to helping the youth.
As of this writing, Damian Lillard is currently in the thick of things at the playoffs, as the Blazers have their hands full against the Denver Nuggets.
READ: Bucks bulldozed the Heat, Nuggets tied with Blazers
So, are you going to hop on the Damian Lillard hype train now?