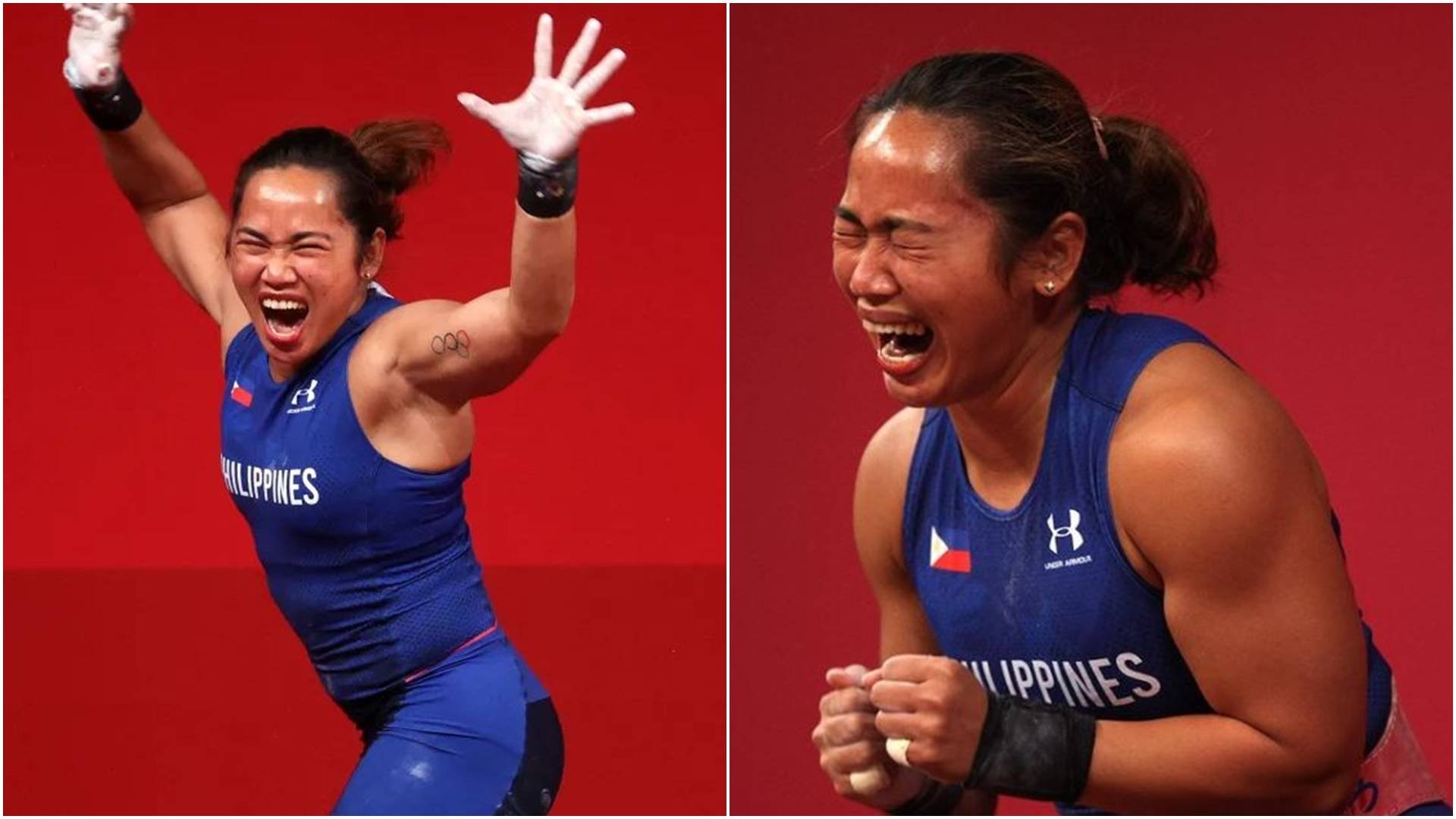 Photo credit: Tokyo Olympics/Twitter and Instagram
By Kriel Ibarrola
By now, you've probably been moved to tears by watching Hidilyn Diaz conquer that once seemingly insurmountable mountain. Yup, the Philippines finally tasted gold in the biggest sporting event in the world, thanks to Diaz's now-iconic performance in the Women's Weightlifting 55kg category at the 2020 Tokyo Summer Olympics.
Hearing the "Lupang Hinirang" play on the Olympic stage for the first time ever was indeed a goosebumps-inducing moment for every Filipino across the world. And the raw emotions she showed after carrying that weight? Just priceless.
Salamat, Hidilyn. Binuhat mo ang Pilipinas. Literally.
It couldn't have come at a better time too. To say that the world (especially the Philippines) has had rough times as of late would be a massive understatement. Finally, Diaz gave us something to celebrate about.
For the next few days at least, news headlines will be featuring Diaz's amazing feat, giving us all a break from the pandemic and political unrest.
Those issues would be taking a backseat at the moment. For now, let's all celebrate this one brave, strong, five-foot-two standing Filipina, who finally conquered the world stage. The fact that she also edged her long-time tormentor, Liao Quiyun of China, was simply icing on the cake.
It was truly a euphoric moment for every Filipino who just happened to watch on their respective screens. Never mind the distance or the fact that there was barely any audience in the games. We all felt that moment and we were all so genuinely happy for her.
How could we not? We all saw her struggle. We even saw her falter. But she never quit. That dream began in 2008, when Hidilyn was simply chosen as a wild card entry in Beijing. She finished second to the last in the competition. Four years later, she suffered a humiliating finish in London, where she was one of the two competitors who got a DNF (Did not finish) in the event.
Weaker minds would have quit. The Olympics, after all, can be quite unforgiving. But not Diaz. This woman just doesn't have any quit in her. Fast forward to 2016, Diaz reached the podium and gave the Philippines its third silver medal in history in Rio.
READ: Far from home: Hidilyn Diaz's quest for Philippines' first Olympic gold
Amazing, but the job's not finished. Turns out, even Olympic medallists don't really get the help and financial support that they're due. Well, in our country at least.
Diaz had to practically beg and seek for support to be able to continue her path to the next Olympics. After giving her blood, sweat, and tears for the country, all she got was scrutiny. Some called her entitled. It got so bad at one point; Diaz was even unfairly red-tagged by some groups.
Again, weaker minds would have called it quits. But not Diaz. And here she is now. The FIRST Filipino athlete to claim gold in the Olympics.
Given Diaz is now practically royalty in the country, it's only right that she will receive rewards fit for a queen. The 30-year-old Zamboanga-native will have a guaranteed P35 million in cash incentives waiting for her when she gets her hero's welcome in the motherland. Oh yeah, there will also be a brand-new house and lot and lavish condominium listed to her name. She deserves all of these and more.
READ: P14M condo unit latest addition to Hidilyn Diaz's brimming Olympic gold prize pot
But for now, Diaz is just happy to be able to enjoy her favorite foods once more and take a break from her strict diet. Eat up, queen. You deserve that feast!
Diaz gave us pride, glory, but most importantly inspiration. We still have several Filipino athletes in medal contention, and they're all seeking to follow in Diaz's footsteps.
Diaz truly opened the doors. She proved that "Kaya natin. Kaya ng Filipino!" Those were her exact words she uttered shortly after winning.
Hidilyn Diaz, again, thank you.
ALSO READ: MVP Sports Foundation finally reaps fruit with Hidilyn Diaz's Olympic gold