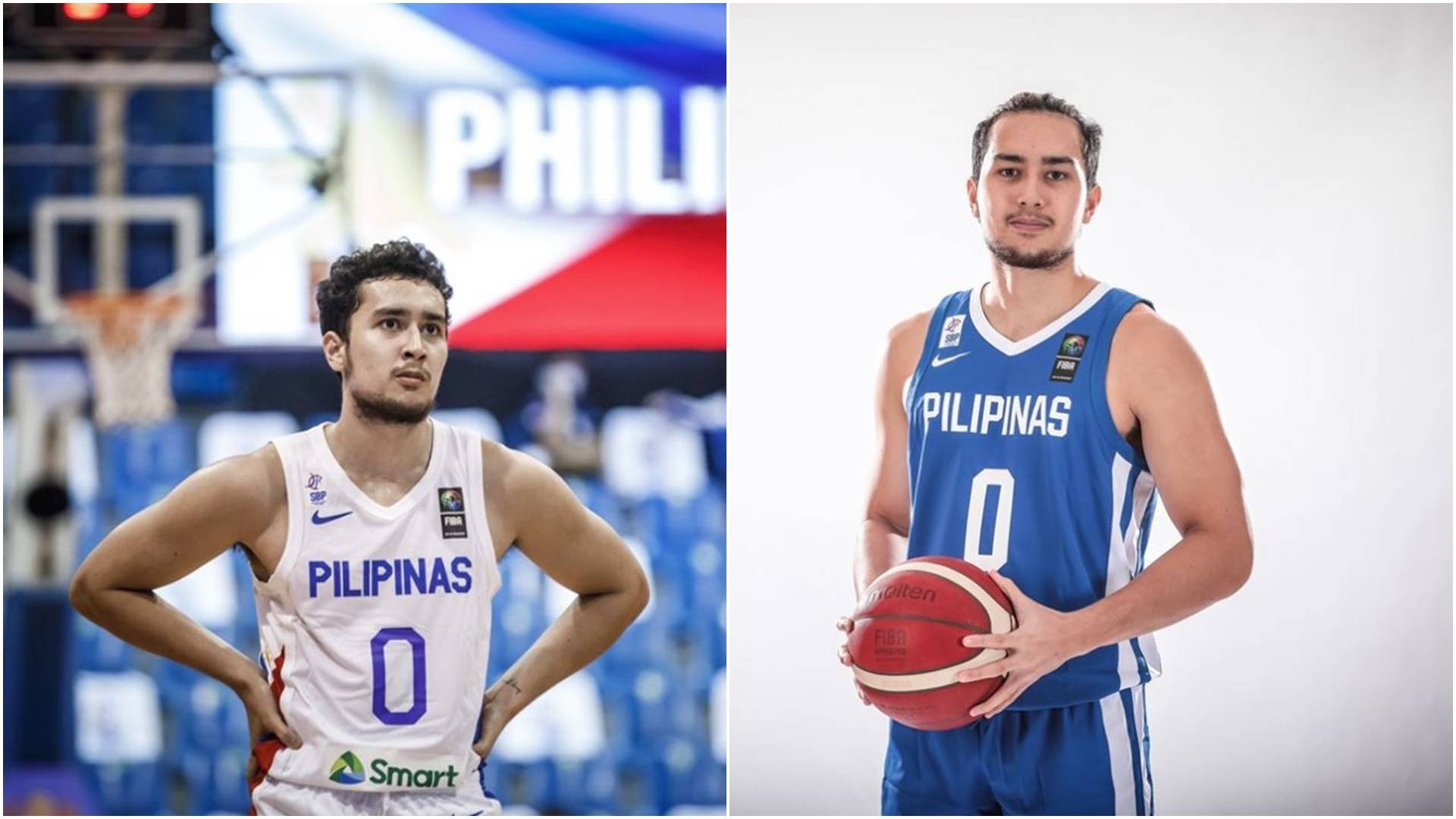 Photo credit: FIBA Asia Cup Qualifiers official website
By Kriel Ibarrola
When Juan Gomez de Liaño announced that he will be playing in the Japanese B.League this season, we suggested that his kuya Javi might not be that far behind.
Called it.
READ: Hello, Japan! Juan Gomez de Liaño takes his skills overseas
We're not saying we can predict the future, but it's now become a reality. The older JGDL bro agreed to terms with the Ibaraki Robots in the B.League, the team confirmed last Monday.
Shortly after the news broke, Javi penned this amazing message on Twitter:
"To the underdogs out there, always believe in yourself. Don't mind the negativity around. Keep working and stay patient. Your time will come."
Great words coming from a great man.
Javi, after all, does embody the underdog mentality. He was kind of overshadowed by his younger brother Juan at the start of their collegiate careers, with both GDLs playing for the University of the Philippines in the University Athletic Association of the Philippines (UAAP).
However, Javi continued working on his game and eventually became a promising talent in his own right. He last played for Gilas Pilipinas in the FIBA Asia Cup Qualifiers, where he normed impressive numbers of 10.7 points on a 65% shooting clip from the field, along with three boards in three games.
Javi's announcement officially makes him the fourth Filipino baller in the B.League. Ateneo de Manila alumnus Thirdy Ravena is the trailblazer who opened those doors and just re-signed with San-en NeoPhoenix. Thirdy's kuya and another prolific Ateneo product, Kiefer Ravena, was signed by the Shiga Lakestars. Although, it remains to be seen if he'll be able to suit up. Ayaw kasi ng PBA.
READ: Kiefer Ravena's sweet birthday message to Alyssa Valdez
And of course, there's Javi's li'l bro Juan, who will don the Earth Friends Tokyo Z's colors.
If all goes to plan, we'll have two sets of Pinoy brothers in the Japanese league! Yan ang tunay na #SiblingGoals!
But we're not done yet. Expect more names to be picked up by the B.League in the coming weeks. Gilas standout Justine Baltazar is also reportedly being eyed by numerous teams, while Ricci Rivero might also soon take the leap.
While the JGDL bros' new path is terrific news, it's kind of bitter sweet for the UP community since it means they will be foregoing their final year of eligibility in the collegiate ranks.
But given the uncertainty of the next UAAP season, this is the right move. They need to continue honing their craft and playing overseas is an amazing opportunity for their careers.
Plus, it pays REALLY, REALLY well. Go get that moolah, young bloods!
Are you excited to see both Javi and Juan represent the flag in Japan?