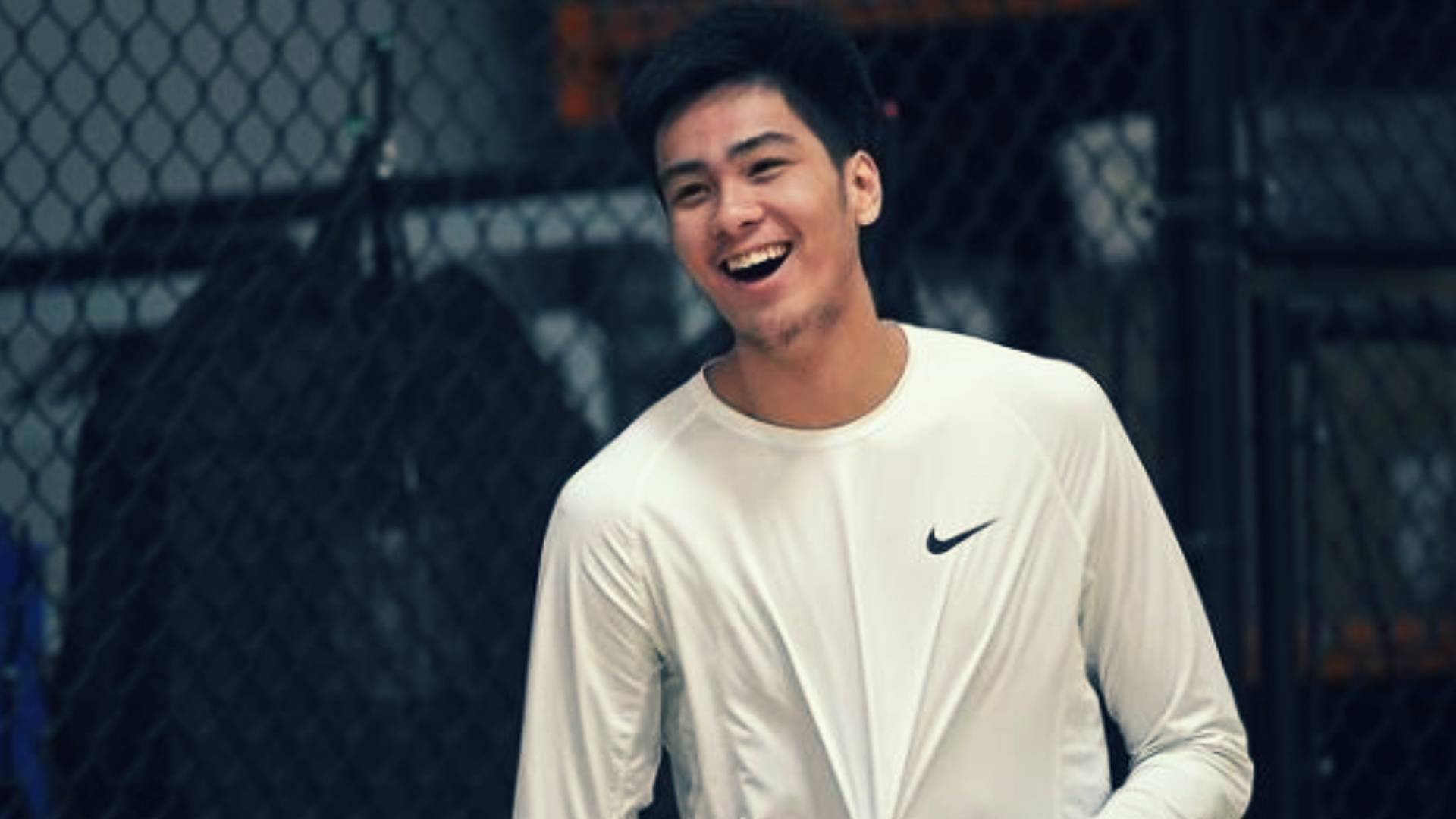 Photo credit: kzsotto/Instagram
By Kriel Ibarrola
Kai Sotto's NBA dream is still alive and kicking as he takes his act to Australia. Down Under, the teenager will play for the Adelaide 36ers in the National Basketball League.
The move to the NBL certainly gives the 18-year-old phenom ample time in the limelight, while further honing his talents against respectable competition.
If he does well, Sotto's stock for the 2022 class will indeed rise and we'll finally have our first homegrown Filipino to be drafted in the NBA.
The NBL to the NBA path has worked well for LaMelo Ball and RJ Hampton last year, and fingers crossed that our very own Sotto can thrive in the same environment as well. But for this pipe dream to come close to a reality, Sotto must work his tail off. The game has evolved to a point where 7-footers are no longer just expected to rebound the basketball and block shots.
While the ability to hold down the interior is still key for every big man, they must also possess a well-rounded skill set which includes stretching the floor and making plays for teammates.
As we've all seen so far, Sotto has all the physical tools to become an NBA-ready impact player. Lucky for him, there are already several 7-footers who laid out the blueprint on how to become successful in today's modern game.
Let's look at three players that Kai Sotto should strive to emulate to fulfil his NBA dreams!
READ: Playing in Australia's NBL a good move for Kai Sotto, says AJ Edu
Kristaps Porzingis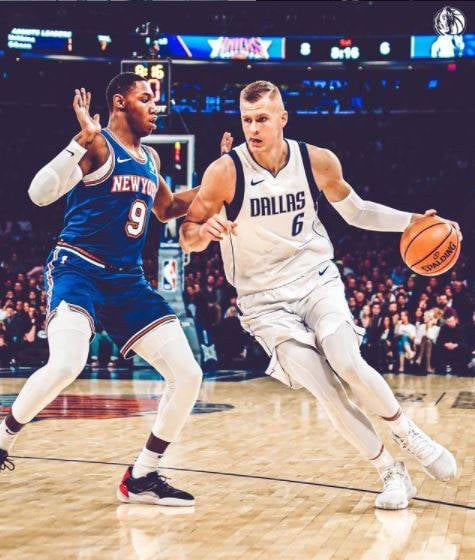 Photo credit: @dallasmavs/Instagram
As soon as the young Sotto eclipsed 7-feet, he was already being compared to Porzingis. The Latvian, after all, was tearing it up for the New York Knicks at the time and a lot of Pinoy fans saw him as what Kai could be if reaches his full potential.
KP and Sotto are now even the same size at 7-foot-3 and both also possess a pterodactyl-like wingspan. Both players have even been dubbed as a Unicorn at one point for their unique blend of size and skill set
Porzingis is the prototypical modern-day big man that coaches rave about in today's game. His best asset, of course, is his ability to space the floor with his 3-point shooting. While Sotto's stroke is not in the same realm as KP just yet, he's already shown glimpses of proficiency on that end.
Phoenix Suns head coach Monty Williams had rave reviews about Sotto's touch after reviewing some of his tapes. He had high praises for Sotto's one-motion jumper and believes he could even be better on that end if he gets more experience.
"Kai's doing a great job with the defense, freezing the defense. He did a hesitation and pump fake to step through and create more space for him to shoot," he said.
Aside from lighting it up from deep, Porzingis is also a terrific rim protector, averaging almost two blocks per game in his NBA career. Sotto has the physical tools to be an elite shot blocker as well, and we've already seen his eagerness on that end of the floor.
Nikola Jokic
Photo credit: @nuggets/Instagram
The Joker was an MVP frontrunner for the Denver Nuggets this season, which revealed how effective his playstyle was in the biggest stage of basketball.
Jokic is as versatile as they come since he pretty much does everything for the Nuggets, and leads the team in several statistical categories. The Serbian is an extremely skilled 7-footer and Sotto needs to work extremely hard to get to that level.
Apart from his scoring and rebounding, Jokic's most unique attribute is his ability to make plays for his teammates at that center position. The Nuggets run a lot of their offense usually with Jokic directing traffic at the top of the key.
Sotto, on the other hand, has also proven to be an unselfish player with excellent floor vision. His height alone gives him the advantage of having a complete view of the floor during half court sets.
The Gilas Pilipinas youth team used Sotto a lot on these stretches, as he often found his cutting teammates for easy lay-ups. We've even seen Kai throw alley-oop passes to his fellow TSF 7-footer Jordan Wilmore.
Moreover, Sotto has been able to fool a lot of defenders with those fakes mainly because of his passing acumen. Not a lot of bigs are able to act as playmakers for their teams, and Sotto's stock will truly skyrocket if he can polish that aspect of his game.
READ: 'Sky's the limit' for Kai Sotto, says ex-PBA import
Aleksej Pokusevski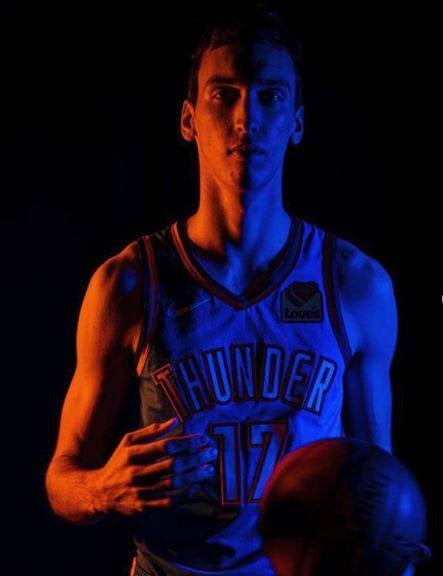 Photo credit: @17_poku/Instagram
All-Stars like Jokic and Porzingis may be a bit too out of reach for Sotto at the moment. However, he can emulate another rising 7-footer that's actually just close to his age.
Aleksej Pokusevski has turned a lot of heads for the Oklahoma City Thunder as of late. The 19-year-old rookie's game is still as raw as ever, but no one can deny the impact he's already had in just a short amount of time.
Like Kai, Poku's built is also rail thin, but it hasn't stopped him for putting up highlights for OKC as of late. Poku's versatility has endeared him to a lot of fans. His ability to handle the rock at his size is remarkable, while his playmaking prowess has shades of his fellow Serbian Jokic.
Even Sotto has taken notice of the lanky Thunder forward. "Marami rin akong matututunan from a player like him. Especially dahil 7-footer din siya, pero all-around player," he said of Poku.
Do you agree with our list? Which of these three NBA players do you think Kai Sotto should pattern his game after?
ALSO READ: Kai Sotto shines as Gilas tuneup vs China ends in stalemate