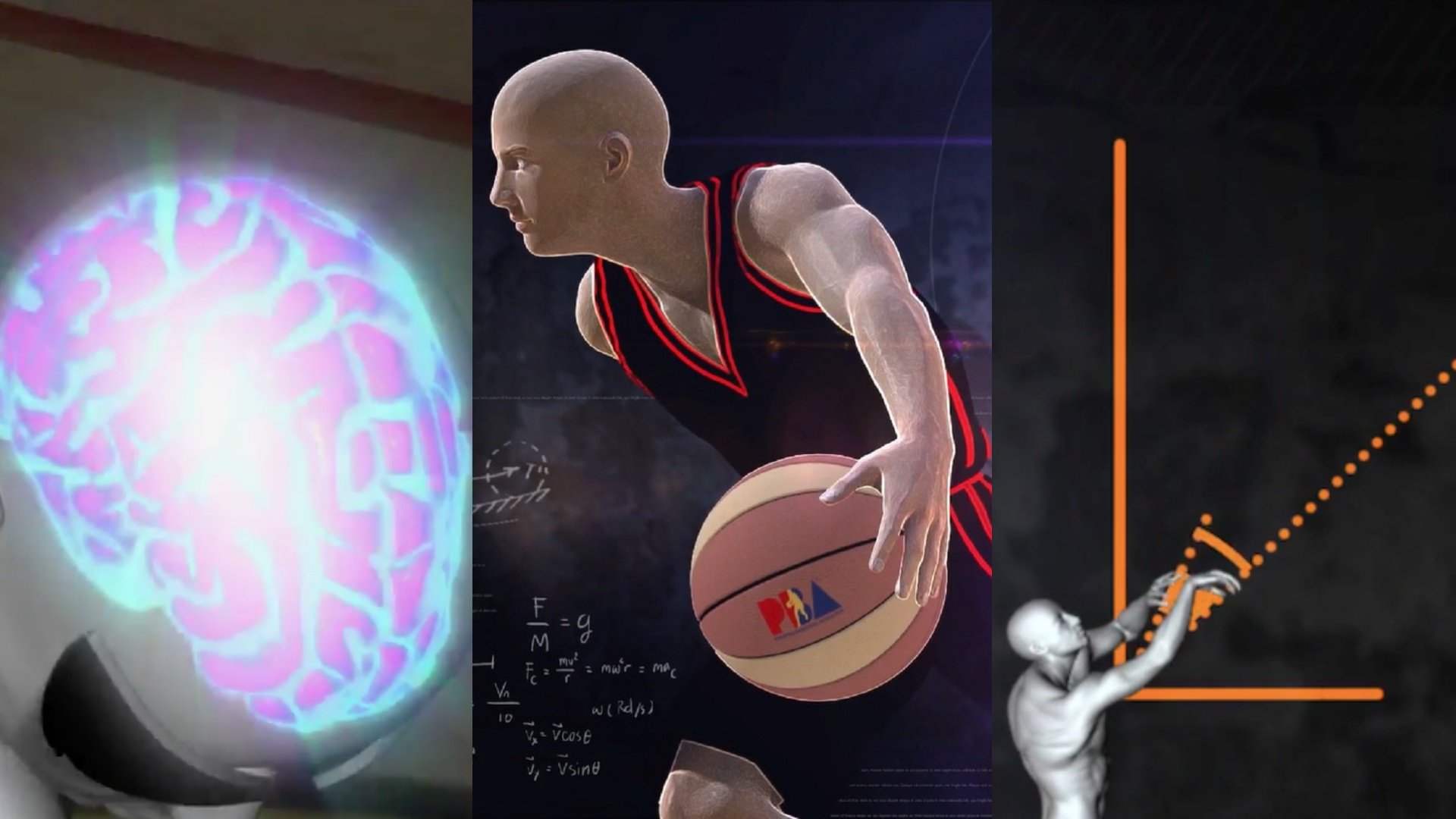 John Wooden A.K.A the Wizard of Westwood and renowned basketball coach once said: "Don't let what you cannot do interfere with what you can do." Whether it's the rainy season or a busy schedule, you don't have to miss out on the fun just because you can't play with the crew. Keep honing your skills by doing solo practice and drills. The educational sports series Basketball Science will show you the way.
The PBA series features different videos that tackle basketball principles, techniques, and as the title implies, discuss the science behind them.
After all, basketball and sports in general is a practical application of physics. If you want to level up your game, you have to return to the basketball basics. Here are some moves that you can practice below.
Learn how to rock a rebound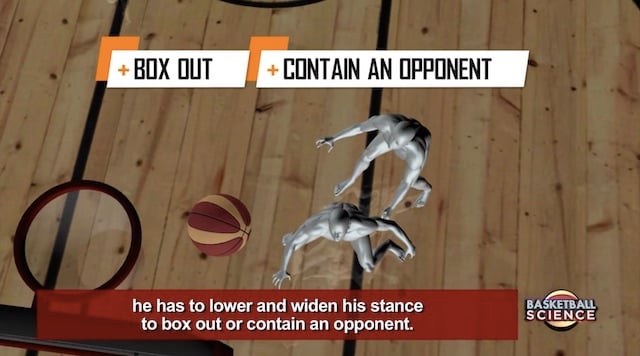 There's a belief that one who controls the rebound can ultimately control the game. Every point is crucial especially when the score is almost tied. This defensive move can really make all the difference.
So how exactly do you properly execute a rebound?
First, make sure to bend those knees and widen your stance in order to contain an opponent. If you remain in an upright position on the court, it will be easier for the opponent to shove you aside. By lowering your stance, you're able to cement your foothold and turn yourself into an immovable obstacle for the other team.
This is because a large amount of force is required to push someone that is lower than the center of gravity. For the best example of applying this stance, you must look to Japanese sumo wrestlers for inspiration. If you want to learn more about this move, then watch the Basketball Science three-parter feature on the rebound.
Study the art of the shot block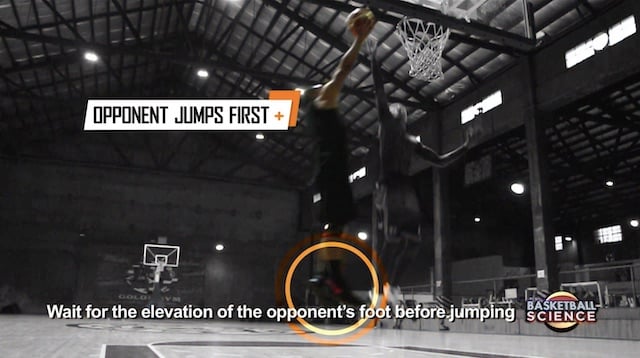 The show also tackles the psychological effect of some of its plays, such as shot blocking.
This the ultimate defensive weapon on the court with a move that's pretty straightforward and best described using the colloquial term, supalpal.
A shot block doesn't just mess with the player's ability to score but the act of denying an action can also be demotivating during a crucial part of the game. To pull it off effectively against an opponent will require timing, leaping ability and observational skills.
So how exactly do you properly execute a shot block?
First, you need to do your homework and learn who to target during the game. Who is most likely to score most of the points? You must anticipate and analyze the opponent to get to know every move including their little tells. (Just like a poker match!) This will give you a better idea on when to block his shot. Wait for your opponent to jump first, because it might just be a fakeout. You have to make sure that the player is really going through with the shot. Remember to stay in front of the opposing player, as it is difficult to block him from behind.
If you want to see this play in action, then check out this three-part series dedicated to shot blocks.
Step up your free throws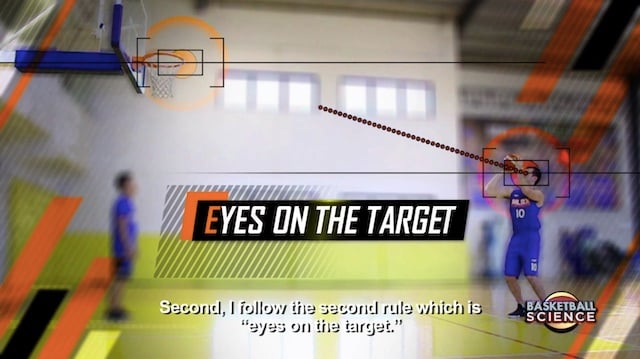 In basketball, one point can literally make the difference between victory and defeat. It's important to maximize all opportunities to score a point so your team can get ahead. This is where free throws come in as you are given enough space to shoot your shot.
So how exactly do you properly execute a free throw?
It's about these three fundamentals: discipline, concentration, and accuracy.
To make it easier, Sean Anthony of the NLEX Road Warriors, who is in the top five free shooters of the league, shared his expertise.
Sean says that when you come up to shoot, you must relax and find your center. Set up your shooting hand, align this with your hand, shoulder, hip, and wrist. Make sure that they are all lined up before you take the shot.
When it comes to shooting free throws, Jay Serrano, Assistant Coach of the NLEX Road Warriors wants you to remember "BEEF."
Balance: Place your shooting foot, in front of your non-shooting foot.
Eyes: Get your sights on the target and the ring.
Elbows: Keep them aligned and make sure that your elbows are pointed toward the ring and is perpendicular to the floor at 90° degrees.
Follow-through: When you take the shot, flick your wrist to follow through.
You can watch the three-part free throw throwdown to learn more.
Relearn the basics from PBA's finest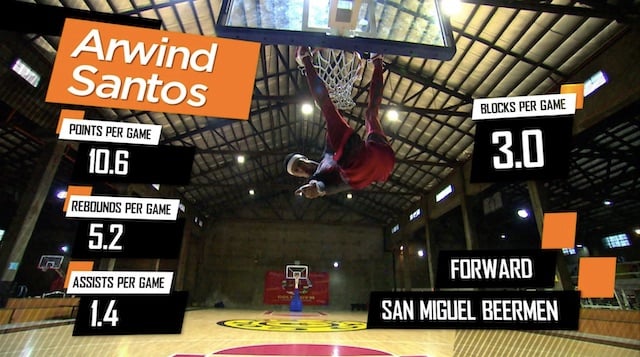 Basketball Science also features the best of the best local ballers in the game, from active players like Arwind "Spider-Man" Santos of the San Miguel Beermen, a blast from the past such as Philip "Tapal King" Cezar of the Ginebra San Miguel, and so much more! You also get input from coaches, commentators, and of course, a sports scientist.
By watching the series, you'll have the opportunity to get a wide range of advice, insights, and best practices. Although this treasure trove of information will only be useful if you take action and have the discipline to keep training. If you've already got the instinct then great but a little bit of planning and strategizing can always help even the most seasoned players.
You will definitely improve your play once you've started to apply these scientific principles.
Check out more basketball content on TrueID.
So what are you waiting for? It's time to get your game on!