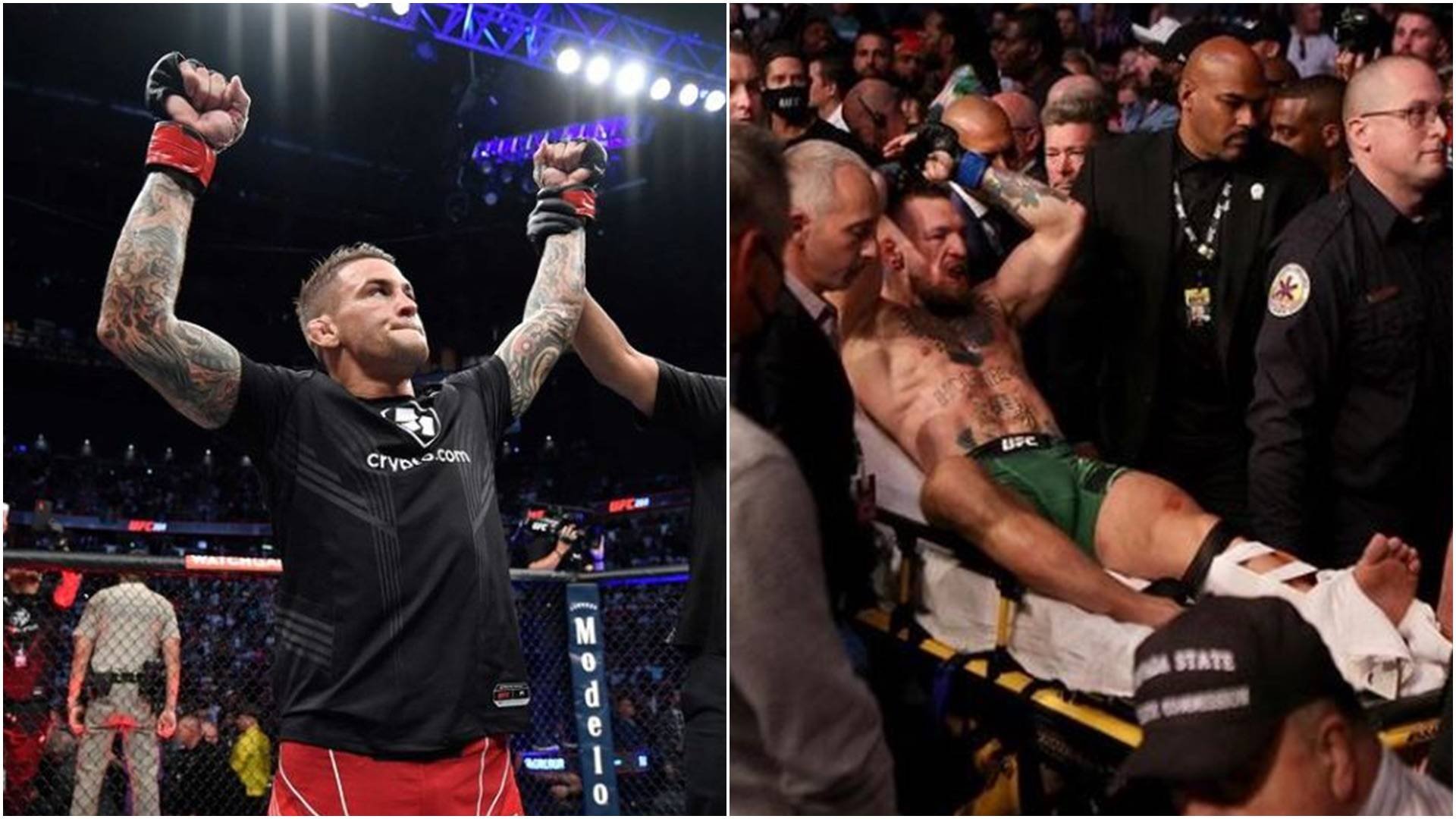 Photo credit: UFC and Conor McGregor/Instagram
By Kriel Ibarrola
After so much hype, the main event of UFC 264 between Conor McGregor and Dustin Poirier over the weekend had a rather anticlimactic finish. It felt like the bad blood and the petty insults lasted much longer than the five-minute bout to be honest.
Poirier came out victorious in his grudge match with McGregor following a TKO (doctor stoppage) after one round. The former UFC two-division champion appeared to hurt himself at the end of the round. McGregor broke his right ankle after he took a step back to avoid Poirier's strikes.
Sheesh. That was a gnarly scene.
READ: Panalo! Fil-Aussie fighter Joshua Culibao nabs first UFC win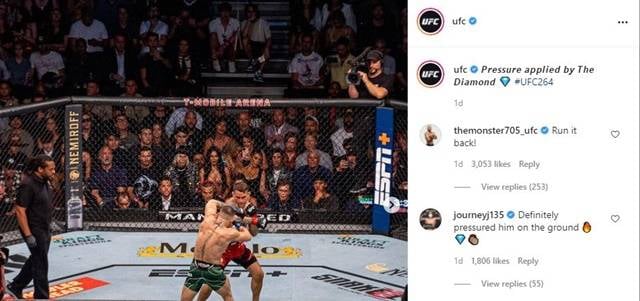 Photo credit: UFC/Instagram
Given the controversial nature of that ending, most fans and pundits (especially Conor) believe that this trilogy is far from over.
Poirier technically won the last two fights and should be the better man between the two. However, I highly doubt McGregor accepts that. He'll want another crack at his fierce rival.
The question is, do we need to see another fight between the two? Obviously, The Notorious must heal up first but there's a big chance he'll want a fourth fight once he does.
UFC President Dana White already said he's targeting a fourth fight since the last one "didn't get finished."
Why not? You put Conor on any card and it will pretty much sell itself. Poirier also said post fight he's down for a fourth match.
However, this opens the question, do we really need to see another chapter of this rivalry?
It's not like McGregor was winning that round before the injury happened. It might have been an easy 10-8 round for Poirier.
McGregor did come out guns blazing as usual, hitting The Diamond with precise strikes to the head and body. The Irishman even peppered Poirier with forceful leg kicks and controlled the distance nicely.
However, it all went downhill for him when he went for that guillotine.
Poirier, being the better grappler between the two, got out of the submission on two separate occasions and controlled McGregor on the ground with some devastating ground and pound.
Conor did get out of the position briefly before that unfortunate injury, but it's pretty clear the fight wasn't going his way.
But since MMA is arguably the most unpredictable sport in the world, who knows? Maybe Conor would have flipped the script had the fight continued. We know he has the finishing power to do so. Then again, we also all know that he FADES in later rounds. It happened in the second fight, where Dustin knocked him out in round 2.
Judging by the beating he took before the injury, Conor's chances definitely weren't as high. Him continuing to taunt and berate Dustin and his wife after that loss also just wasn't a good look for him.
For sure, McGregor and Poirier will once again meet paths somewhere down the road. But is it really a necessary fight to make? Not exactly.
ALSO READ: ONE Championship CEO open to mega event with rival UFC