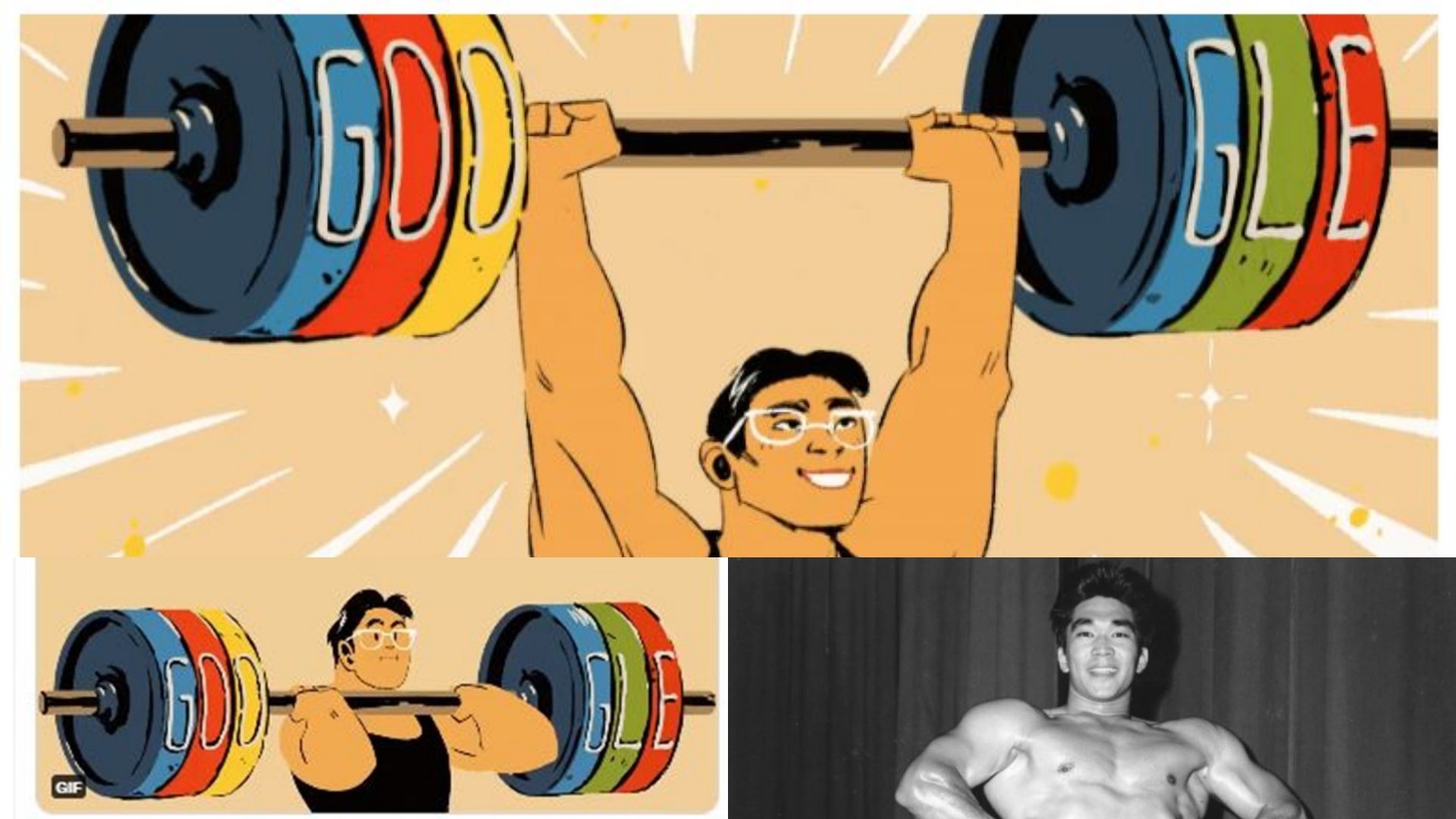 Photo credit: Ray Kwong/Twitter, Google Doodle/Twitter
To have a Google Doodle is quite an honor! You know those Google homepage banners to commemorate special holidays and events?
This time around, Google commemorated weightlifting and bodybuilding history by immortalizing one of its great figures. We know who you're thinking: Arnold Schwarzenegger? Nope!
The spotlight was given to none other than the great Tommy Kono. On what would have been his 91st birthday last June 27, Google honored the iconic Japanese-American weightlifter with his very own doodle.
So why did he deserve such an honor, you ask? Well, he is one amazing dude.
Google wrote, "Throughout his career, he set 26 world weightlifting records and won dozens of championship titles. Kono was inducted into the Weightlifting Hall of Fame, and to this day, Kono remains the only weightlifter in history to hold world records in four different weight classes."
Kono discovered weightlifting when he was just 12 years old. During that time, his family was held in a Japanese internment camp during World War II. That sounds rough!
Kono was supposed to be sent to the front lines during the Korean War before a superior officer saw his talent in weightlifting.
Dang, this guy's origin story is for real! The rest, as we now know, is history. Kono eventually won Gold Medals at the 1952 & 1956 Summer Olympics & Won the Silver Medal at the 1960 Olympics.
That's not all, he eventually transitioned to bodybuilding and was once dubbed the 'Most Beautiful Athlete in the World' by Sports Illustrated. Kono also won Mr. Universe four times.
Later on, the great Schwarzenegger even admitted that Kono inspired him to become a bodybuilder. Walang Arnie kung walang Kono!
While his bodybuilding feats were impressive, he really made his mark in the weightlifting scene and was named the Lifter of the Century. Kono is considered as the GOAT of his sport!
He passed away in 2016 at age of 85 due to liver failure, but his legacy lives on.
How much can you lift? #Gainz