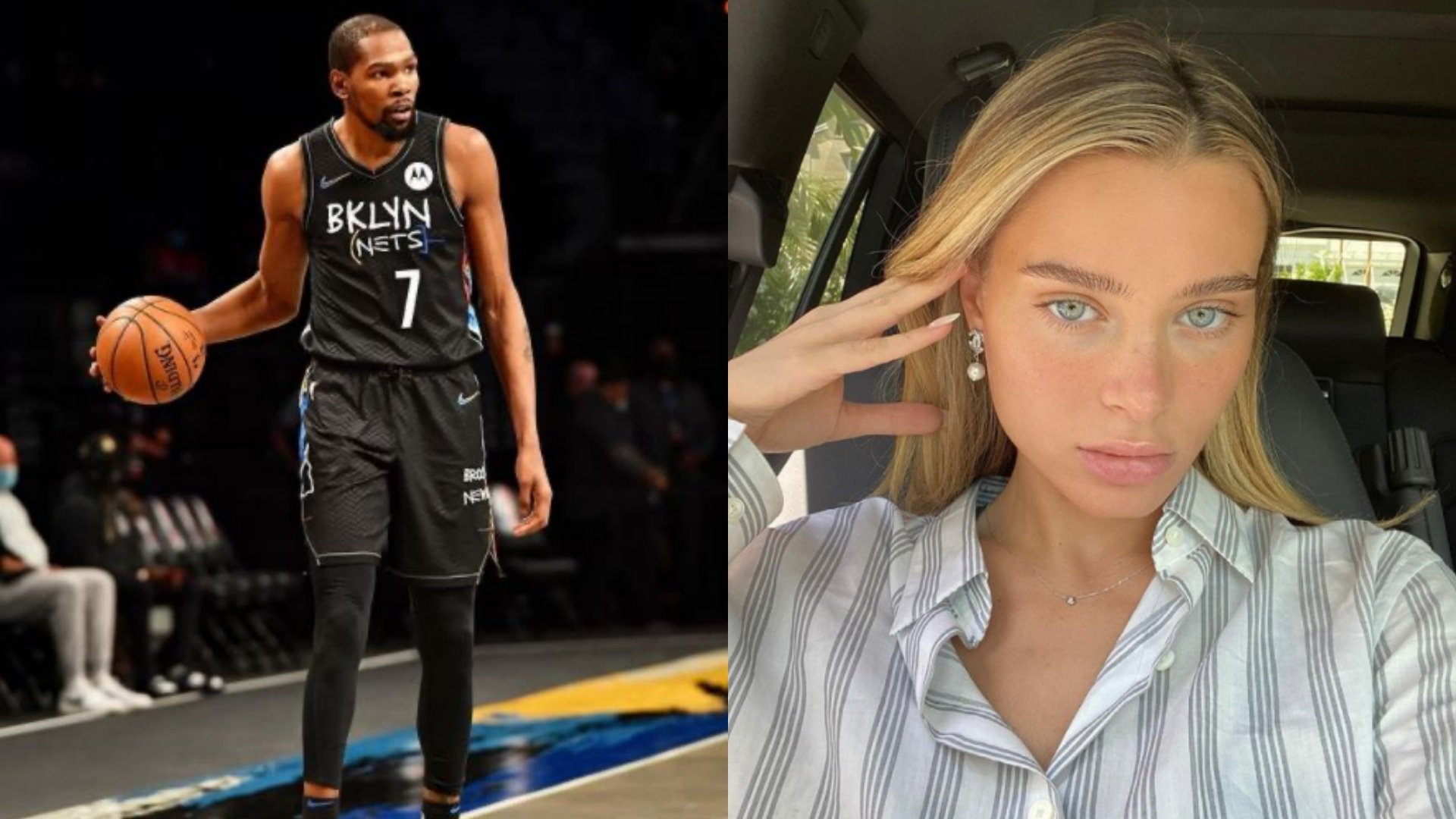 Photo credit: Kevin Durant/Instagram, Lana Rhoades/Instagram
With Kevin Durant being busy with his athletic career, you would think that we wouldn't hear much about his personal life. Well, the current news surrounding him involves a possible romantic entanglement. So kahit NBA superstars luma-love life rin.
Durant's name has been trending as of late and not just because he led the Brooklyn Nets to a 2-0 lead over the Milwaukee Bucks.
READ: Harden, Irving, and Durant live up to "scary hours" promise, Mavs mess up
A quick online search of KD will yield results about his supposed fling with Lana Rhoades.
Hmmm...now why does that name sound familiar?
Cut the act now! You know who we're talking about here. Kunwari ka pa.
Lana Rhoades (real name Amara Maple) is a retired adult film actress.
Rhoades recently grabbed headlines after her juicy revelation about the one-time NBA MVP during her appearance in the 3 Girls 1 Kitchen podcast.
The former adult film actress talked about a date she had following her breakup with internet personality Mike Majlak. The dude hangs out with the Paul brothers so they basically share the same vibe.
READ: Hug time! What went down at the Floyd Mayweather vs. Logan Paul fight
In a classic case of kiss and tell, Rhoades revealed that one Nets player asked her out on a date to watch a game at the Barclay Center while she was in New York. Pretty standard, right? Well, not really. According to Rhoades, the NBA player actually brought a back-up date just in case.
She shared, "The guy who invited me also invited one of the other girls and this isn't the first time that this has happened to me where I've been invited on a date and they also invite a backup option."
Awkward!
Rhoades later claimed that it did not work out between her and the NBA superstar since he was "boring" and wasn't "spicy enough" for her. Ouch!
Sure, Rhoades did not outright say that it was Durant. I mean, it could be anyone from the Nets since it's a 15-man roster. Kyrie Irving and James Harden do seem like the type of dude to bring a back-up date, too.
But in the end, Internet detectives narrowed it down to KD after Rhoades gave one resounding clue. According to Lana, the player in question was Libra.
Kevin Durant is the only Nets player who falls under that zodiac sign. Alam na!
But wait, there's more!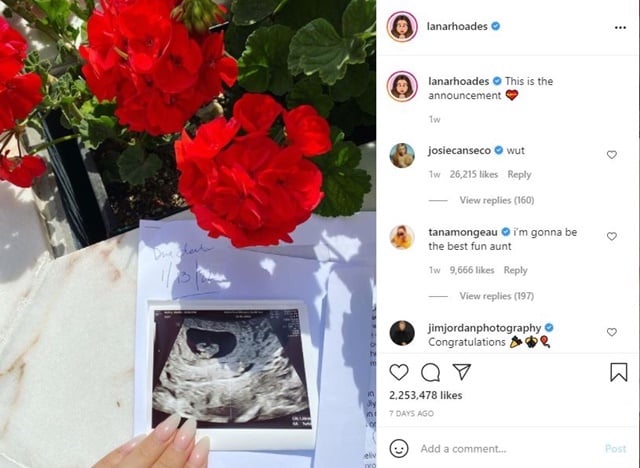 Photo credit: Lana Rhoades/Instagram
Lana Rhoades recently announced that she was pregnant and so the plot thickens! Fans are already speculating that Durant may be the father.
Whether it's true or not though, there's nothing wrong with that. They're both single and by the looks of it, they definitely mingled.
So, do you think Durant is the mystery father?