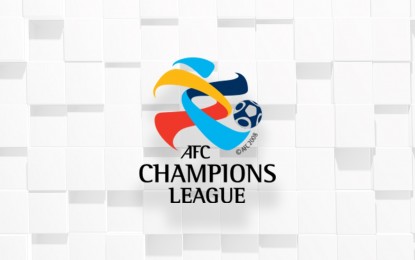 MANILA – United Clark and Kaya Iloilo, the country's two best football clubs, suffered huge beatdowns in their second matches in the AFC Champions League group stages on Tuesday night.
Kaya Iloilo fell to reigning Vietnamese league champion Viettel, 0-5, in Group F action at the Leo Stadium in Pathum Thani, Thailand, while United Clark got bludgeoned by Korean league powerhouse Daegu in Group I play at the Milliy Stadium in Tashkent.
In the Metro Bangkok area, Viettel went on a quick blitz against Kaya Iloilo with Nguyen Hoang Hoc opening the scoring with a second-minute goal and Caique Lemes doubling the lead seven minutes later.
Kaya Iloilo somehow slowed Viettel down the rest of the first half, but Viettel found the net anew four minutes into the second half when skipper Bui Tien Dung headed the ball in off a Trong Hoang corner kick.
Lemes completed a brace after converting Jahongir Abdumuminov's assist for a 61st-minute goal.
Substitute Vu Minh Tuan sealed Viettel's onslaught with a 65th-minute goal, barely a minute into his stint in the match.
Over at Uzbekistan's capital city, the Daegu-United Clark was shaping up to be a close one until Cesinha dos Santos found a space at the right side of the goal and struck the ball in from the center of the penalty area in the 23rd minute.
Edgar da Silva then pounced on a huge defensive blunder by United Clark by converting the goal off a Lee Keun-Ho steal in the 42nd minute to make it 2-0.
Dos Santos played the facilitator just before halftime when he found Kum Jun-Hyuk off a free kick, and Kim headed the ball past United Clark keeper Anthony Pinthus as Daegu entered halftime 3-0 ahead.
An Yong-Woo made the most out of his free kick in the 62nd minute as his set piece hit nothing but the net as Daegu moved up to a 4-0 cushion.
An then made it a brace 10 minutes later after scoring on a goal from a tough angle with Lee providing the assist again.
Despite already winning, Daegu still put up a strong endgame as Park Han-Bin struck in the 90th minute to make it 6-0.
Jeong Chi-in, who provided the dish to Park, sealed the win with a penalty shot that ended the match.
The outcomes were the worst losses ever by both Kaya Iloilo and United Clark in their colorful existence in the professional football circuit. (PNA)