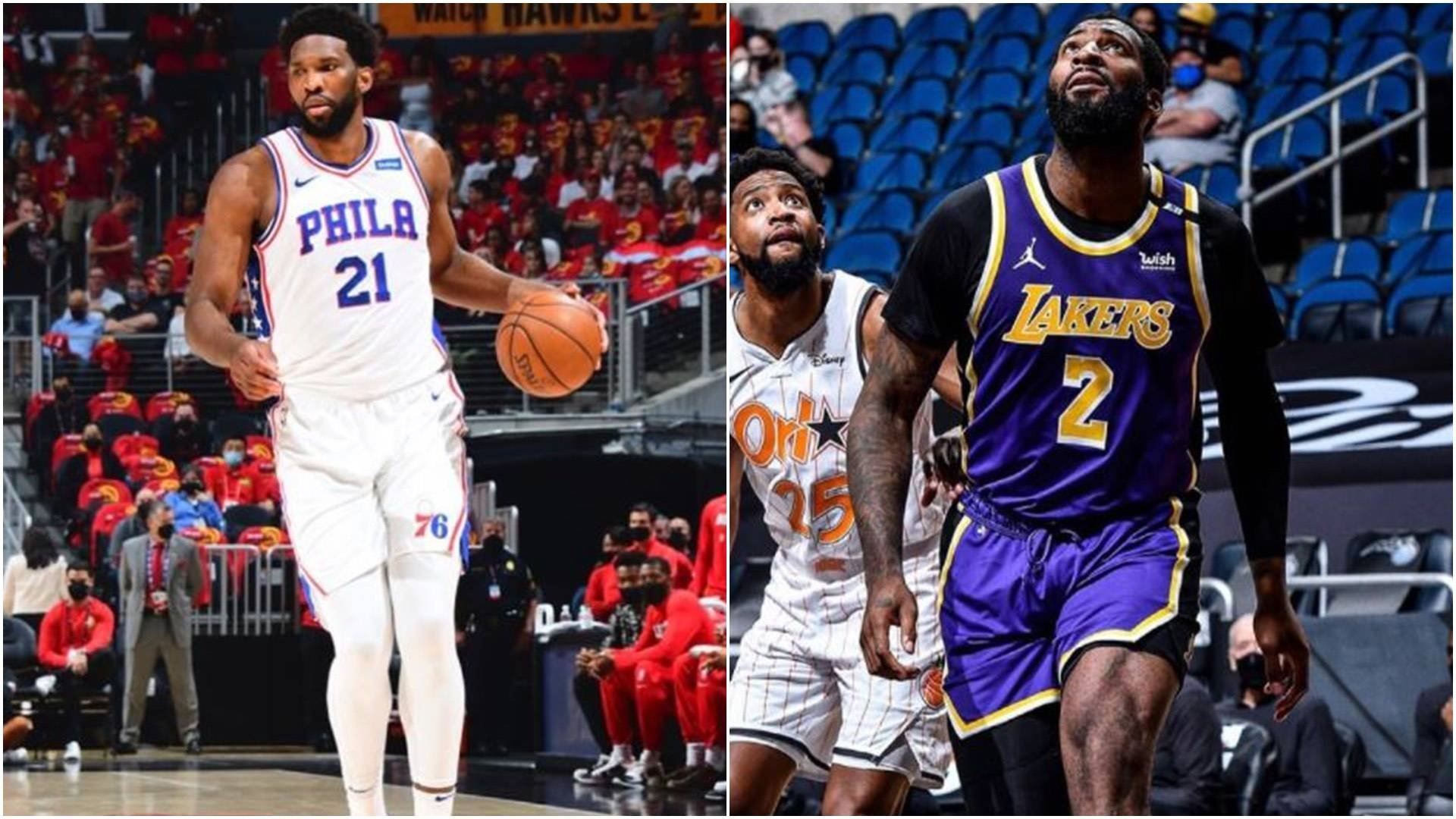 Photo credit: Joel Embiid and Andre Drummond/Instagram
By Kriel Ibarrola
The 2021 NBA Free Agency has given us plenty of surprises so far. But perhaps the biggest of them all is Andre Drummond agreeing to terms with the Philadelphia 76ers.
In hindsight, both parties will benefit from this move. The Sixers needed another center after Dwight Howard returned to the Lakers, while Drummond wanted to be with a team that can contend for a title.
But then again, Drummond moving to Philly means he'll be teaming up with Joel Embiid. In case you're not aware, these two behemoths aren't exactly each other's biggest fans.
Back during Drummond's days with the Pistons, Drummond used to have a lot of heated battles with JoJo. The two All-Star centers went at each other hard, with Embiid usually getting the upper hand.
The Cameroonian superstar even had this to say before about his now new-teammate.
"I own a lot of real estate in Andre's head, and I'm on my way to build more," he posted on Instagram a few years back.
Sheesh. That's harsh.
READ: The biggest signings from Day 1 of NBA Free agency
There's some clear animosity right there. Aside from the testy relationship between Drummond and Embiid, the Sixers' latest decision is indeed a head-scratcher. Will Drummond be a good fit for the team?
For starters, we all know these two cannot co-exist on the same floor together since it will kill the Sixers' spacing on offense. Sure, he's a good insurance piece in case Embiid gets injured again, but it's clear that Philly could have targeted other free agents.
And of course, the City of Brotherly Love would no doubt be Brick City, with Drummond and Ben Simmons sharing the floor. After all, these two were notoriously bad at free throws last season.
Simmons ranked eight making just 59.7%, while Drummond was the worst of them all at just a 47% success rate.
I guess we'll have to wait and see if the Sixers' Andre Drummond experiment will work. But for now, he better find a way to get along with Embiid, because they'll be spending a lot of time together.