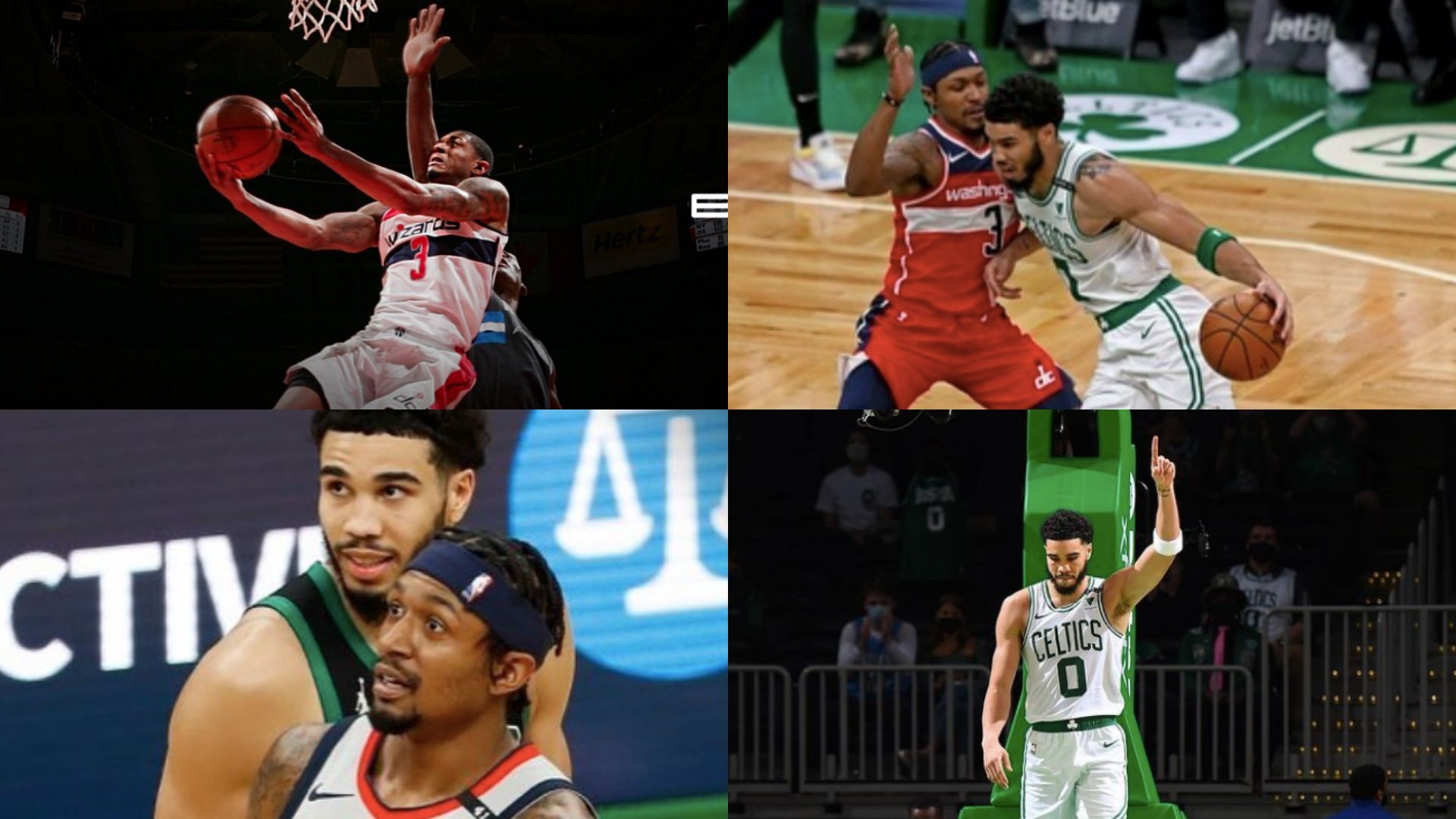 Photo credit: Bradley Beal/Instagram, Jayson Tatum/Instagram
Imagine if it were your job to completely destroy your best bud on the court. That's the current deal with Washington Wizards' Bradley Beal and Boston Celtics' Jayson Tatum. Did you know that these superstar ballers have been buddies since they were kids?
Beal revealed that his mom used to coach Tatum's mom in volleyball and so they would see each other often.
The pair of St. Louis, Missouri natives crossed paths anew in one of the most important games of their respective careers.
Last week, the Boston Celtics and the Wizards faced off to determine which team advanced to the postseason.
READ: All bets are off! An NBA play-in tournament preview
Sure enough, Beal and Tatum were at the forefront of it all. The Celtics player eventually got the better of his childhood pal and led the Cs to a statement 118-110 win.
Tatum uncorked 50 points on a remarkable 14-for-32 shooting from the field and 5-of-12 from long range, along with eight rebounds, four assists, two blocks, and one steal in 41 minutes.
Nice one!
Beal, who played with a hamstring injury, still put up a good fight tallying 22 points, nine rebounds, and six assists in the losing effort.
After the match, Beal was all praises for Tatum saying, "He's a special talent. I've been saying it since he was in diapers."
Beal added, "When it's all said and done, he'll be a thousand times better than me."

Photo credit: Rachel Nichols/Twitter
Tatum, on the other hand, also admitted that facing Beal gave him enough motivation to go off in their game.
Did you enjoy the Wizards vs. Celtics match? Who's your basketball buddy?