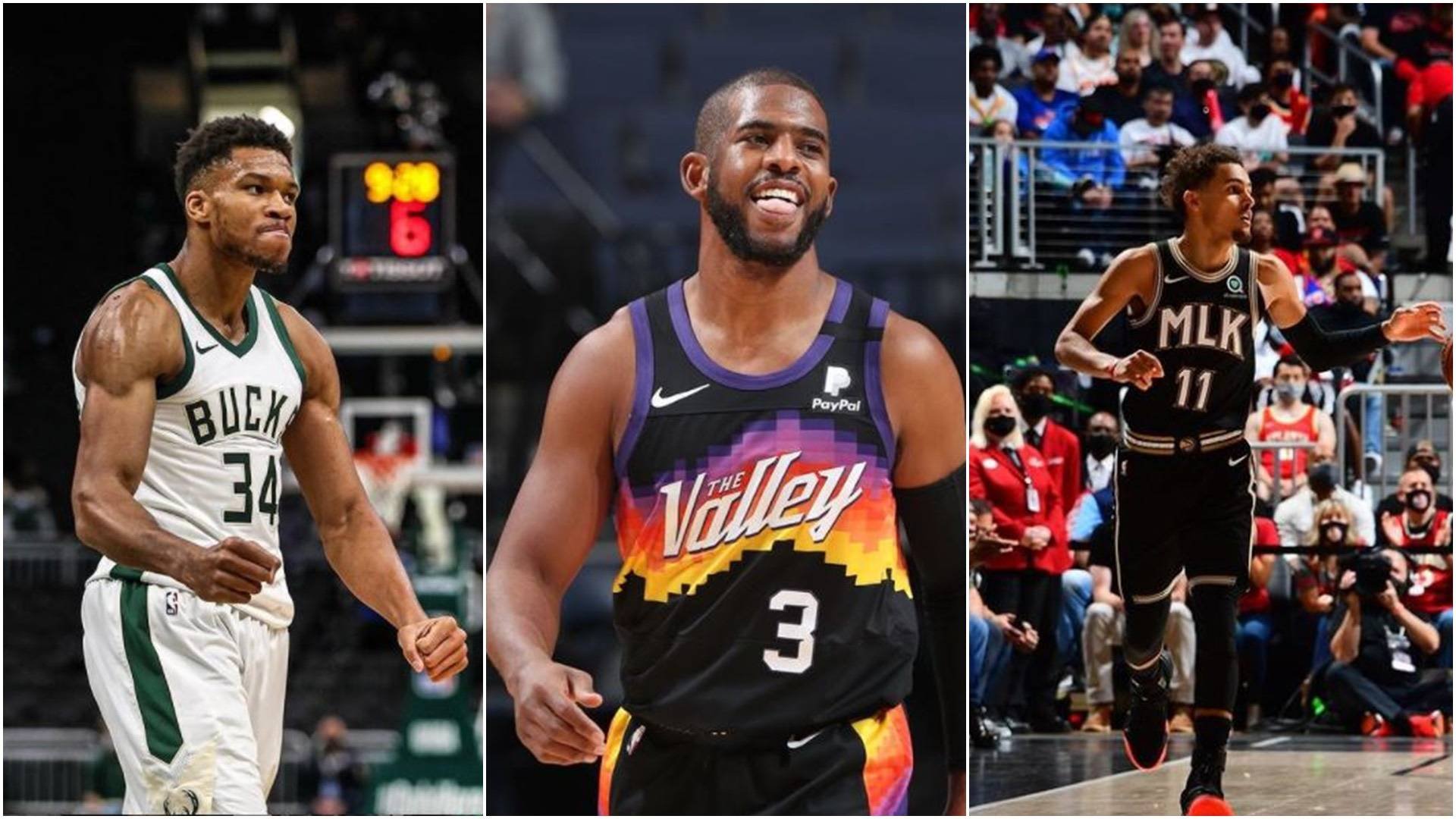 Photo credit: Giannis Antetokounmpo, Chris Paul, Trae Young/Instagram
By Kriel Ibarrola
Konting tulog na lang, and we'll crown ourselves a new NBA champion!
That's right, the Phoenix Suns and the Milwaukee Bucks have already punched their tickets. The season is coming to a close!
But as amazing as the 2021 NBA Playoffs have been, there's been one problematic variable that somehow dampens the whole thing.
Alam mo na yan. We're talking about the devastating injuries to some of the best players in the league. Injuries, of course, are very much a part of the game as ankle tapes and Gatorade. Sa ligang labas nga it happens, what more in the NBA?
No matter how much strength and conditioning coaches have prepared their players to avoid such scenarios, it could be an inevitable thing. But the alarming rate of players dropping like flies in the postseason has indeed become beyond worrisome.
Literally no playoff team has been able to avoid the injury bug. Yup, that's how bad it's gotten. It got worse come the semis and the conference Finals.
READ: Paul excited yet locked in for first NBA Finals at age 36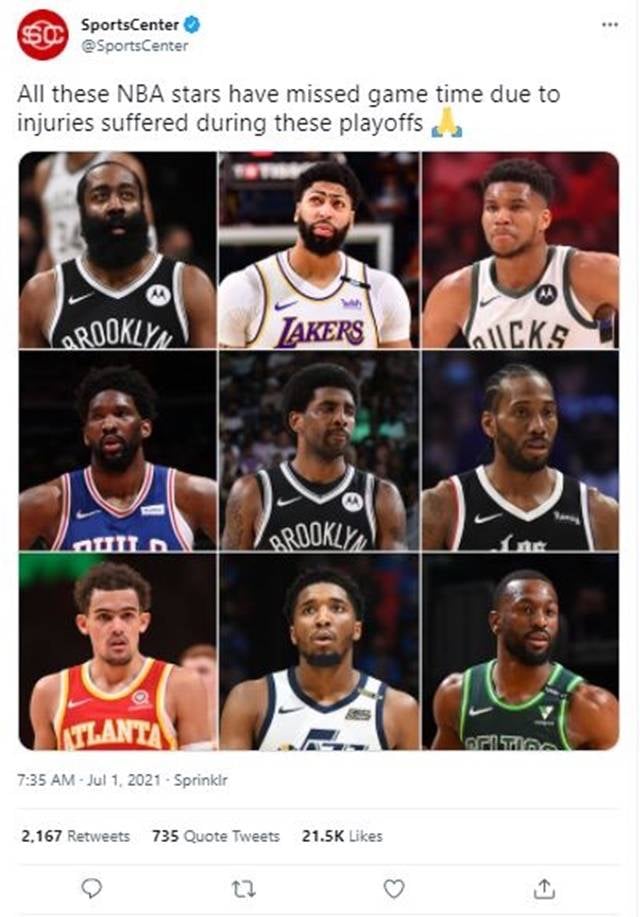 Photo credit: SportsCenter/Twitter
Two-time NBA MVP Giannis Antetokounmpo is the latest casualty, after hyperextending his knee in Game of the Eastern Conference Finals versus the Hawks. He's not the only one hurting among the final four teams at the moment. Both Trae Young of the Hawks and Kawhi Leonard of the Clippers have both missed time.
But, of course, the show must go on. Then again, it's quite hard not to put an asterisk to whoever wins the Larry O'Brien trophy this year.
For starters, it's hard to imagine that Brooklyn would have not at least reached the East Finals if Kevin Durant, Kyrie Irving, and James Harden were all healthy.
The same can be said for the dethroned champions Los Angeles Lakers. A lot of pundits believe that a first round exit wouldn't have happened if only Anthony Davis was not hurt.
Obviously, the status of both Antetokounmpo and Young has greatly determined their respective team's fate. The same goes for the Clippers, who have done an admirable job without Leonard.
Still, the amount of star power lost in these playoffs is just mind-boggling. No doubt almost every team came in underpowered due to injuries.
This year, the path to the NBA title certainly goes to the team who can stay healthy.
Naniniwala ka bang hindi legit and NBA championship this year?