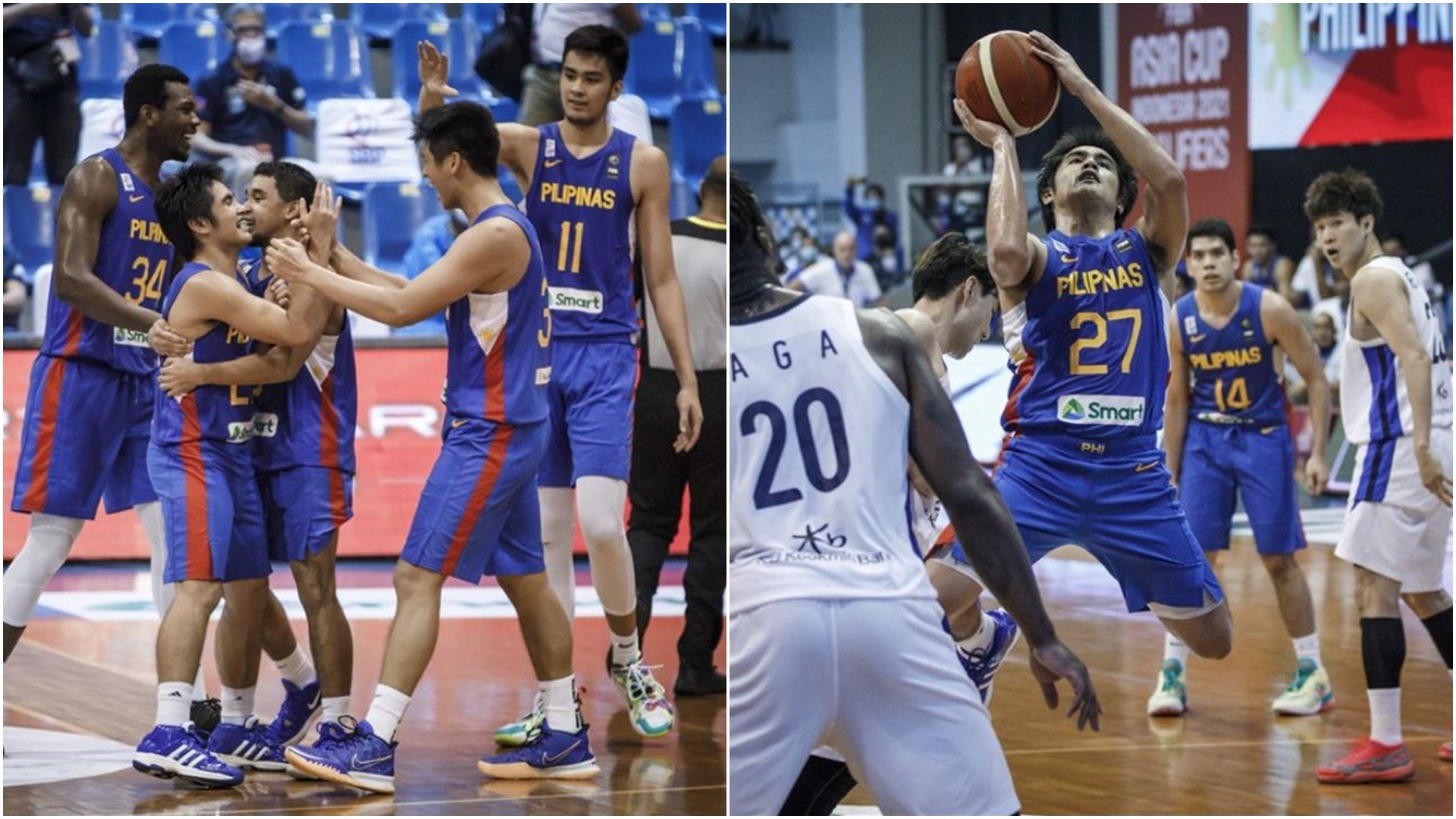 Photo credit: FIBA Asia Cup official website
The curse of Korea has been broken again! It's no secret that SoKor has gotten Gilas Pilipinas' number over the years. In fact, it's been seven long years since we last beat their men's national basketball team. Ang tagal na!
Well, that drought is finally over thanks to head coach Tab Baldwin and his young, inexperienced team who showed their #PUSO.
The future of Gilas Pilipinas has never been this bright. That's right, our National Team booked a guaranteed ticket in the FIBA Asia Cup, following a spirited 81-78 comeback win over our perennial tormentors inside AUF Sports & Cultural Center in Pampanga.
Down by as much as 17 points in the first half against the mighty SoKor team, the Filipinos never lost hope and kept fighting until the very end.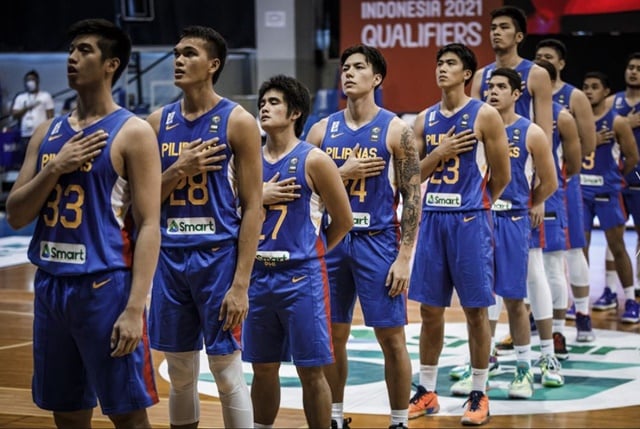 Photo credit: FIBA Asia Cup official website
Angelo Kouame proved why he is very much deserving of being the country's naturalized player, coming up huge with a clutch-and-one bucket to put us in the driver's seat. While the Koreans managed to tie the ball with under three seconds left following a clutch triple of their own, it was indeed our night.
READ: Angelo Kouame is officially a naturalized Pinoy
Lucky for all of us, there was an angel in disguise in Angeles. SJ Belangel hit the biggest shot of his LIFE, draining an off-balanced, fadeaway 3-pointer at the buzzer to give us the win. Remember that name ladies and gents, we might just have Gilas' point guard of the future.
The guts that Belangel showed the entire game had shades of the great Jimmy Alapag. Since Belangel took down SoKor, delighted Gilas fans can't help but make BTS references. Check out these hilarious tweets. LOL indeed!

Photo credit: Seyer_rj15/Twitter

Photo credit: andymancy/Twitter
While it was the Blue Eagles guard that ultimately gave us the W, it wouldn't have happened if not for the total team effort shown by the team.
Dwight Ramos was a force to be reckoned with, scoring a team-high 16 markers, followed by another impressive showing from Kai Sotto who had 11 points. Partida, he's coming off a long quarantine pa!
READ: "Don't put any limits on yourself," Jordan Clarkson advises Kai Sotto
Belangel shone brightest with 13 markers while Kouame added 12. Ange is shooting threes now! That's a scary sight for opponents.
If Belangel is the new Alapag, we might also have a new Ranidel de Ocampo, as 20-year-old Carl Tamayo also turned a lot of heads with his impressive play. RJ Abarrientos plays quite well, too!
This amazing comeback win, of course, just proves how effective Tab Baldwin's system truly is. After all, he's quite familiar with his players given it's mostly composed of Ateneo de Manila Blue Eagles players. #OneBigFight talaga!
READ: In coach Tab, we trust! Baldwin back as Gilas bench boss
So, which Gilas player impressed you the most?