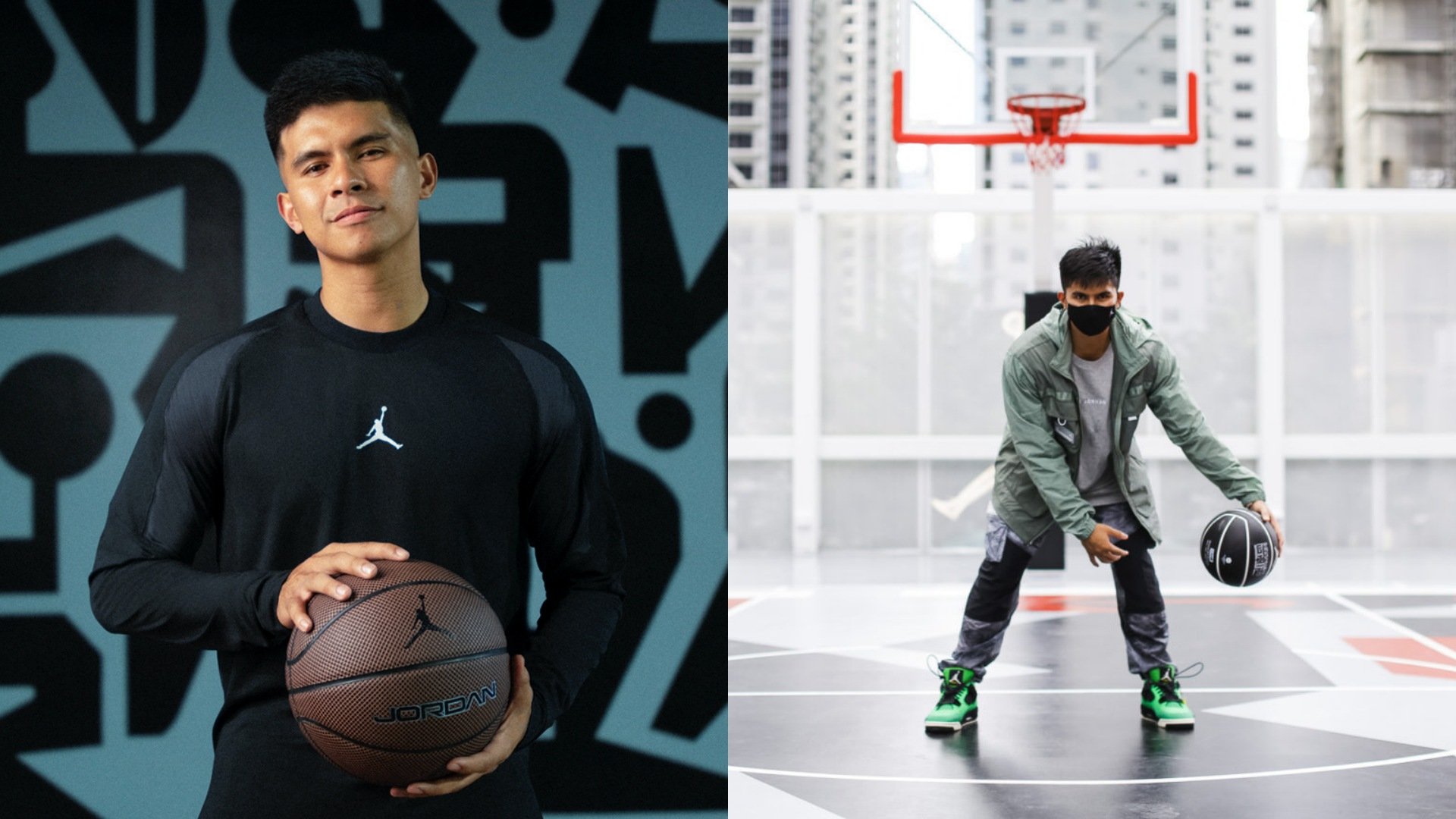 Photo credit: Air Jordan/website
Jordan Brand has been expanding its roster over the last few years and have just added its first Filipino brand ambassador.
NLEX Road Warriors guard and Gilas Pilipinas mainstay Kiefer Ravena is living the sneakerhead dream as he will now have access to all the Js he wants after joining the Jordan Brand family.
Watch: Phenoms S2 Ep. 7: Kiefer's Gilas Experience
The former Ateneo Blue Eagle joins the ranks of the new generation of Jordan Brand athletes such as NBA All-Stars Jayson Tatum and Zion Williamson. (Mapapa "sana all" ka talaga!)
Ravena shares in an interview published on the Jordan Brand website, "It's an honor for me to be part of this basketball family. I'm both thankful and excited to be the first Filipino to be a member of the Jordan Brand."
He added, "Seeing how MJ played during his time in the NBA, I collected his shoes and wanted to be a part of his camps in the U.S. My first pair of basketball shoes were Jordan 9s."
Ravena also took to social media to acknowledge his latest milestone, which he described as a dream come true.
Also watch: Sneaker Files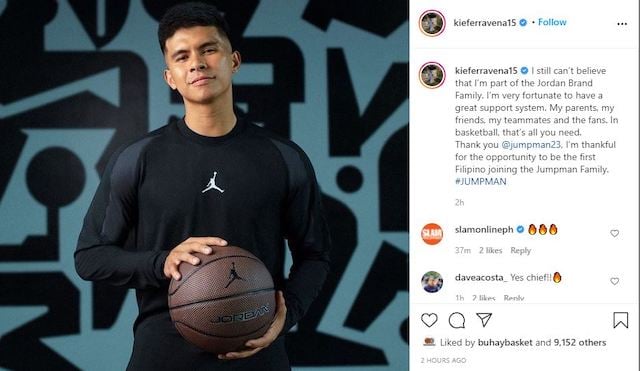 Photo credit: Kiefer Ravena/Instagram
He shared, "I still can't believe that I'm part of the Jordan Brand Family. I'm very fortunate to have a great support system. My parents, my friends, my teammates and the fans. In basketball, that's all you need. Thank you @jumpman23, I'm thankful for the opportunity to be the first Filipino joining the Jumpman Family."
Wow. Just wow.
A lot of PBA players already have shoe endorsements with big brands, but Ravena's deal might just be the biggest one yet. Kudos to Kiefer for his amazing accomplishment. We can't wait to see him rock the Jumpman logo on the basketball court.
So, do you think Ravena will have his own signature shoe with the Jordan Brand down the line? Who else deserves the Jumpman stamp of approval?