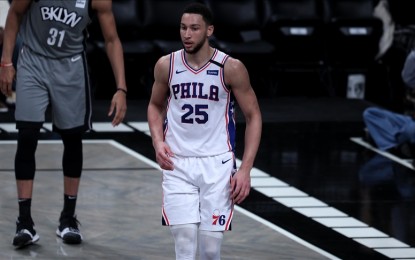 ANKARA – Ben Simmons may return to the Philadelphia 76ers for the coming season, NBA insider Adrian Wojnarowski said on Tuesday.
The 25-year-old Australian requested a transfer at the end of the summer and refused to attend the team's pre-season training and games.
However, a move never materialized as Philadelphia has been unable to land an acceptable trade offer, according to Wojnarowski's report for ESPN.
Simmons arrived in Philadelphia on Monday to formally report and begin satisfying his Covid-19 protocols, the report said.
The Sixers are eager to start talks with the three-time All-Star on a possible return, it added. (Anadolu)